The Sri Lanka men's side came agonizingly close to defeating their nemesis Hong Kong but had to be content with a 4th place finish in the Borneo 7's tournament while the women finished on 3rd.
It was disappointment for the Sri Lankan men and women as the two teams fell..
The final day of the Borneo 7's saw the two Sri Lankan teams exiting from the cup semifinals and later drawn in to the 3rd / 4th play-off.  The Men were to play Hong Kong while the Lady Tuskers had Singapore to defeat to get that consolation third place.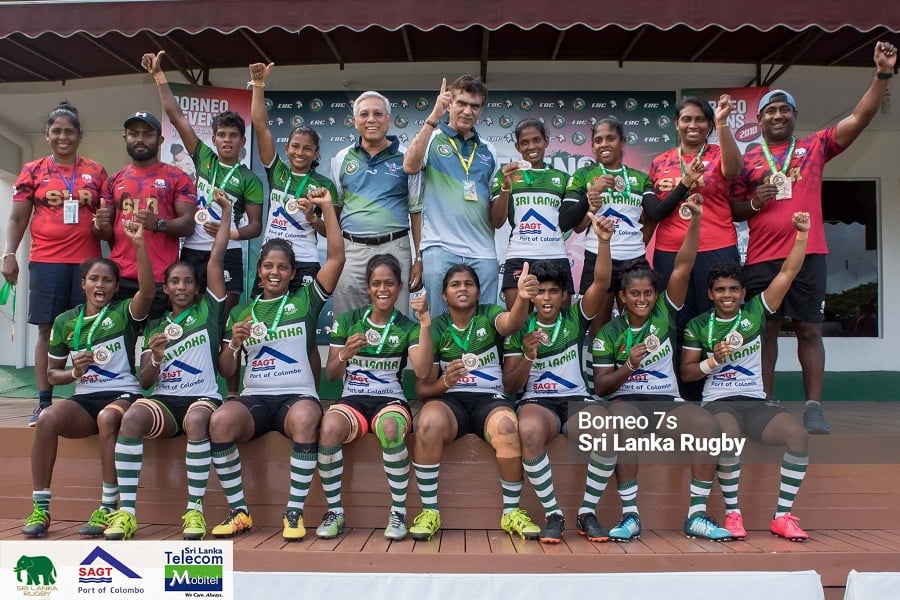 The Tuskers who faced Hong Kong in the play-off gave stiff competition but at the end, the game finished 17-20 as Sri Lanka signed off from the tournament with a fourth place finish.
Fielding a  men's team with a 90% representation of players in the under 23 category, the team will have a lot to take out of the tournament and will be planning ahead for the big tournaments that are yet to come.
Read: Sri Lanka Men and Women eye Cup silverware at Borneo
New national caps Adeesha Weerathunga and Sithum Peiris were used during the right occasions, that saw the duo getting adequate game time as well as to prepare themselves for the upcoming national tours.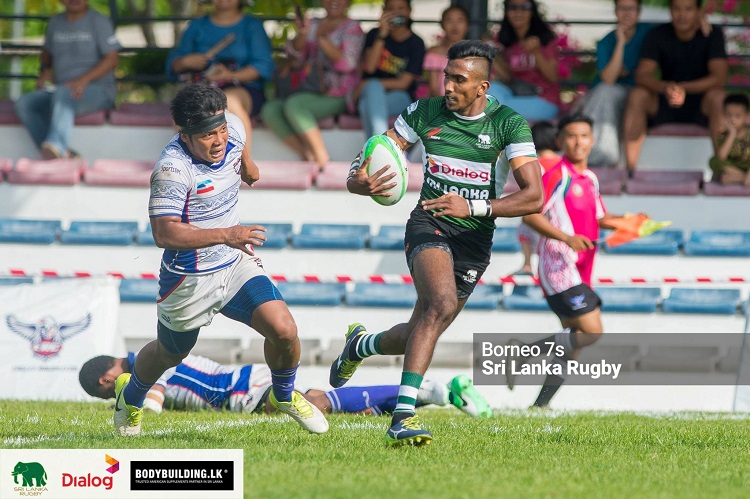 The women's team who lost out to Thailand in the semifinals, got themselves to a consolation third place finish as they defeated the Singapore team 24-05. The team shouldn't be too pleased with the bronze but nevertheless the experience from this outing should definitely benefit the side with plenty coming up in the rugby calendar.
Read More: Sri Lanka Men and Women look for 3rd place finish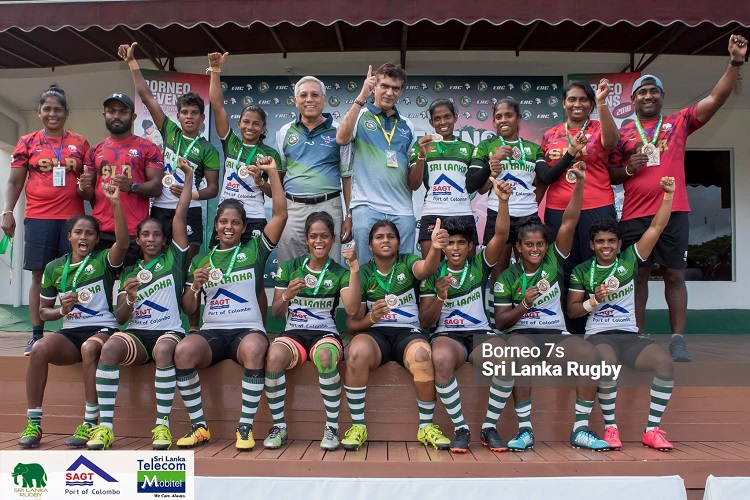 Regardless of the results, it would have been a good opening tournament for the two teams, with the Commonwealth Games, Asian Games and the Asia Sevens series set to be held later this year.
Score Summary
Sri Lanka Women defeat Singapore ¾ Playoff – 24 (4T 2C) – 05 (1T)
Sri Lanka Men 17 – 20 Hong Kong ¾ Playoff – 17 (3T 1C) – (4T)