Sri Lanka's first tie in Group C of the Davis Cup Tennis Championship Group III, took place today (16th) against Team Syria at the Jordan Tennis Federation Courts.
Sri Lanka fielded a rather young team this time for the Group III fixture of the 2021 Asia/Oceania leg in Jordan with the leadership of Renouk Wijemanne. The team comprises of Yasitha De Silva, Vibuda Wijebandara, Thehan Wijemanne and Chathurya Nilaweera.
Having their rest day on the opening game day (15th) Sri Lanka faced off against Syria, a fierce team at this years' Games. Yasitha Desilva opened the day in the customary 2nd Singles matchup against Yacoub Makzoume.
De Silva had a tough day at the office with his first serves on most plays, however when he got it right, he aced! It was a very tight 3-setter of 3 hours until De Silva lost his grip in a third-set tiebreaker.
Final scores: 6/4, 2/6, 7/6(4)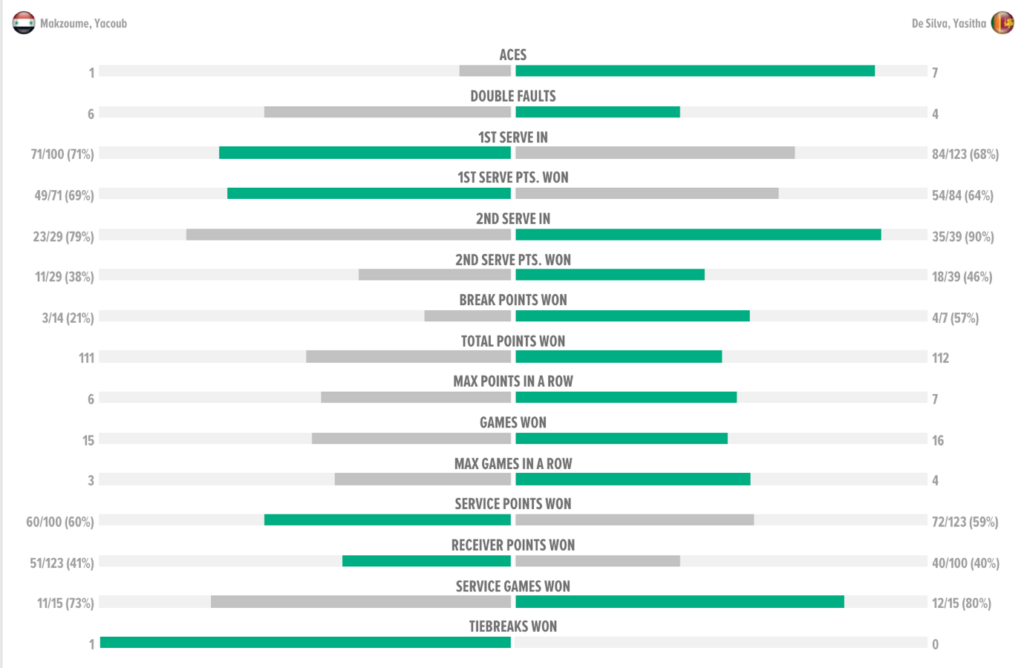 In the 1st singles, marched in 18-year-old Thehan Wijemanne for Sri Lanka and Kareem Al Allaf, National top rank 5 years prior, for Syria. Kareem, an experienced chap proved too much for the youngster, however, gave it his best in the second set. Wijemanne was able to push Kareem to a 4-all tie, unfortunately losing serve and eventually the set.
Final scores: 6/0, 6/4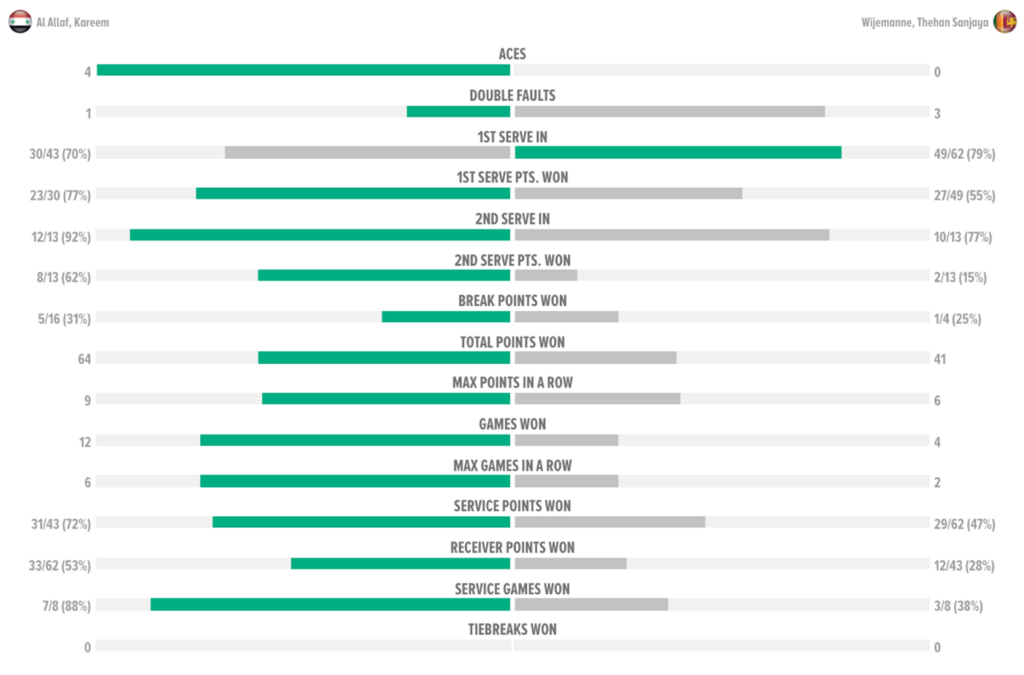 After having lost the tie 2-0, Sri Lanka went onto the Doubles with Wijemanne and Chathurya Nilaweera tagging in as his partner. From Syria, Kareem Al Allaf and Amer Naow stepped up looking for a clean sweep.
After a spirited effort by the young Lions, they gave in after a long tiebreaker in the second set.
Final scores: 6/4, 7/6(4)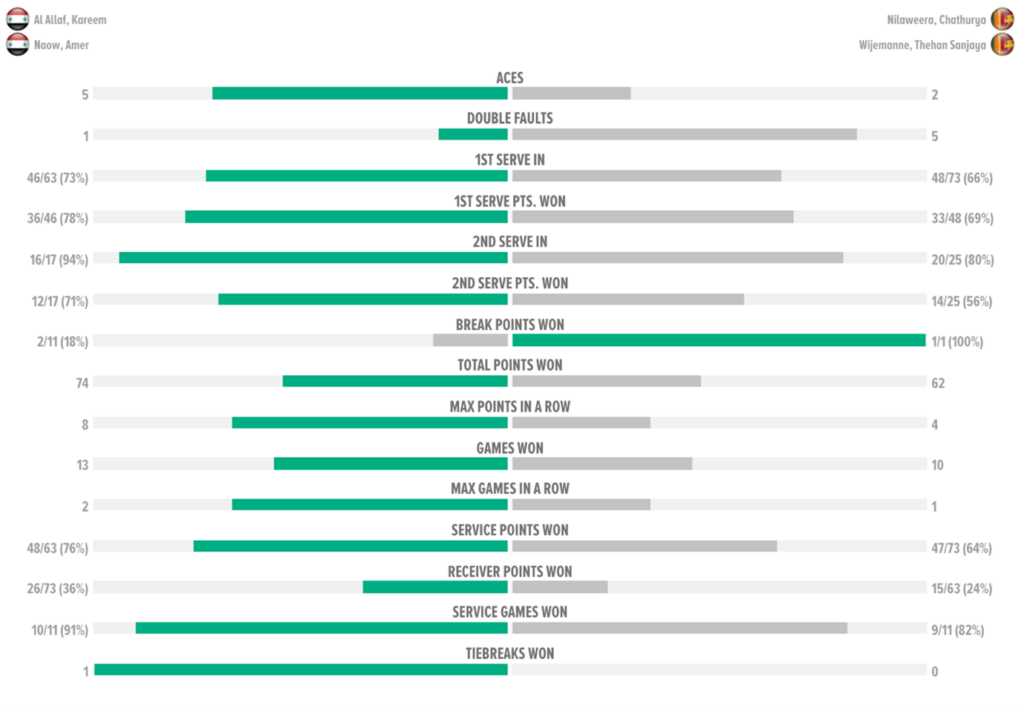 A lot of learnings for Sri Lanka from a tough tie as they move on in their Group ties. Sri Lanka will face host nation Jordan tomorrow (17th).