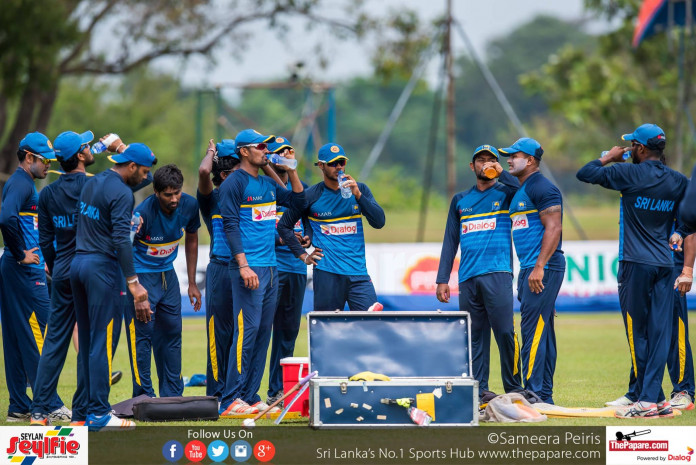 Preparations are in full swing for the hotly contested and coveted 2017 ICC Champions Trophy taking place in England and Wales this June, with the Sri Lankan national team undertaking a six-day high intensity endurance and performance program to better prepare for the matches ahead.
National Captain Angelo Mathews commenting on the preparations was appreciative of the technical and resource support from Sri Lanka Cricket (SLC).
"The ICC Champions Trophy will be an important event for Sri Lanka as we are going through a transition and the young but extremely talented cricketers are learning to adapt to the challenges and demands of top-level cricket. I am sure this training program will provide them the experience and opportunity of acclimatization which we will find invaluable in our Champions Trophy campaign."
National Head Coach Graham Ford was confident that this young side has the talent and capacity to beat any team in the Champions Trophy and commented that all it needs is for the team to gel into a winning outfit. Ford was also appreciative of the SLC administration stating that "we lack for nothing in terms of resources. It is just about getting the mindset right now."
Meanwhile Manager Cricket and selector, Asanka Gurusinha said that the climatic conditions in Kandy and Diyatalawa where the team will spend time in altitude training will simulate the conditions the players will play under when they are in England. This is in addition to the best of facilities which are on offer in Kandy.
"The team will also leave eight days early to England where they will play two warm-up matches against the Scotland National Cricket Team which the management of Sri Lanka Cricket has secured at its own cost. This initiative from SLC will go a long way in ensuring that the national team has a better feel of the pitch and conditions in the UK."
The two matches against Scotland are in addition to the other practice matches that the ICC has organized for all participating teams ahead of the Champions Trophy.