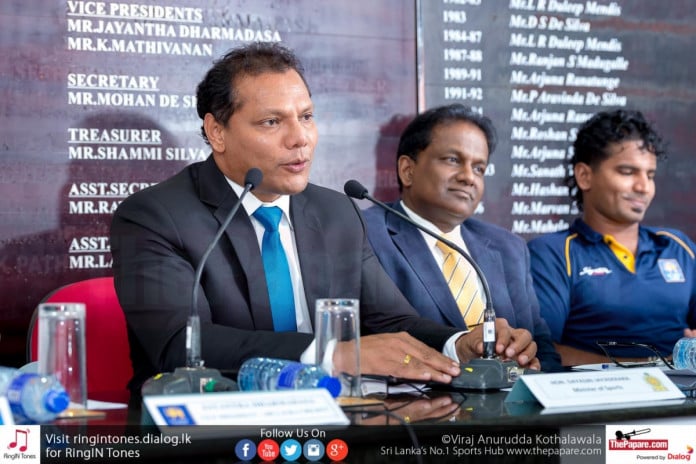 Sri Lanka will claim damages to the tune of Rs. 15 million from the Laboratory in Qatar whose reports on Sri Lanka cricketer Kusal Janith Perera were proved wrong.
Despite the reports of the Qatar Laboratory, the International Cricket Council (ICC) cleared Perera of any doping allegations.
"We will ask them to reimburse the costs that we incurred in getting tests done as they were proved to be wrong", Sports Minister Dayasiri Jayasekara told Ceylon Today by telephone from Qatar, yesterday.
Minister Jayasekara was talking on the sidelines of an International Conference on Anti-Doping hosted by Qatar for South Asian and South East Asian countries.
He said that the issue had to be handled diplomatically, but added that he will stress to the lab official who he will be meeting there of the tremendous damage caused to Perera by the lab report which cost him the away New Zealand series, the ICC Twenty20 World Cup in India and possible the Indian Premier League (IPL) which ended last night.
He said that Sri Lanka will soon have an internationally rated laboratory which will have all the equipment and facilities for testing for doping where any country should be able to avail themselves of that facility.
"We have started on the building and are in the process of getting the equipment. The laboratory will be ready for use in nine months' time", he said.