The franchise Sevens tournament organized by Sri Lanka Rugby(SLR), the Sri Lanka Super 7's series has been called off this year as the national body has shifted focus to the club sevens tournament.
Organized by SLR, the Sri Lanka Super 7's series was a successor to the glamourous Carlton Super 7's and featured franchise teams playing head to head with the best of overseas talent in the shorter format of the sport.
From 2011 to 2014, the Carlton Super Series was in place while the tournament was remodeled and renamed the Sri Lanka Super 7's in 2016. Since 2016, the tournament has been played on two occasions and last year was a resounding success with eight franchise teams competing for the silverware over two legs.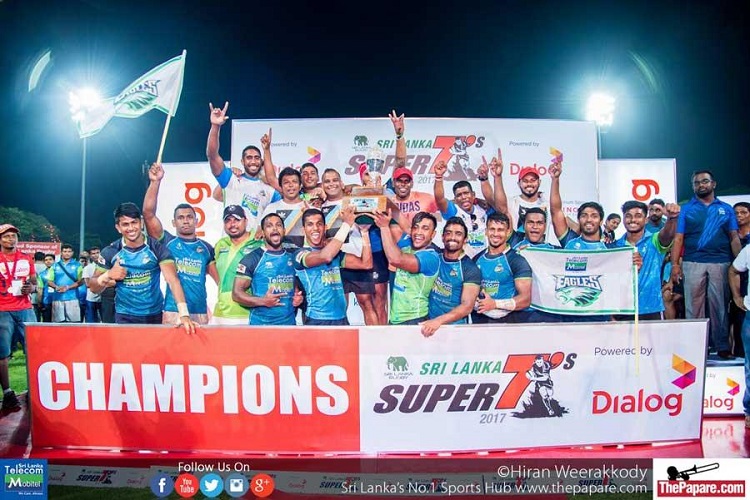 ThePapare understands that the lack of sponsorship claims is one of the main reasons for the decision to halt the tournament this year as the national body looks to bring in reforms to the Inter-Club 7's.
Read Also:
"We will be playing two legs this time around in the Dialog Inter Club 7's and the 16 teams will have a good competition" added the Vice President of Sri Lanka Rugby Lasitha Gunaratne on structural changes to the competition.
"From next year we will take this forward and play two legs in the Inter-Club 7's"
Both the Carlton Super 7's and the Sri Lanka Super 7's brought in the flair of overseas talent as Sri Lanka was a hub for the best players in the sevens rugby format to compete. The tournaments had the likes of international greats Carlin Isles, Setafano Cackau & Pio Tuwai in action. The halt in the sevens will hence not see the flow of such talent into the country but, Gunaratne and the national body is looking at an alternative to bring in overseas talent to play alongside local players.
"From next year we will look at foreign players in the club sevens and we will make way for them to play in the local teams"
Read More: Club Sevens to kick-off in style
With sevens being the primary focus in Sri Lanka Rugby's agenda, the halt of this Super 7's series will have a considerable impact on players, particularly with limited game time and exposure at hand for the prospective national players.