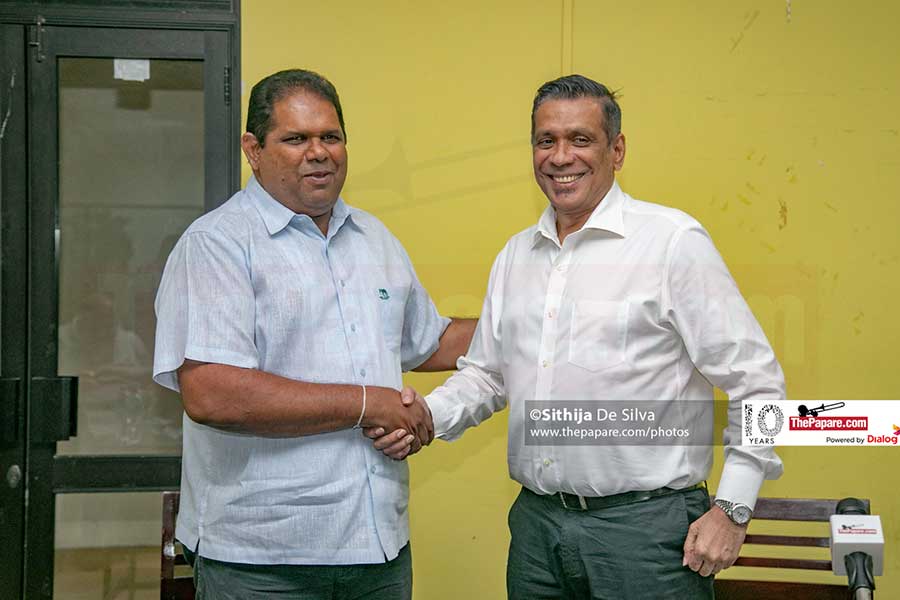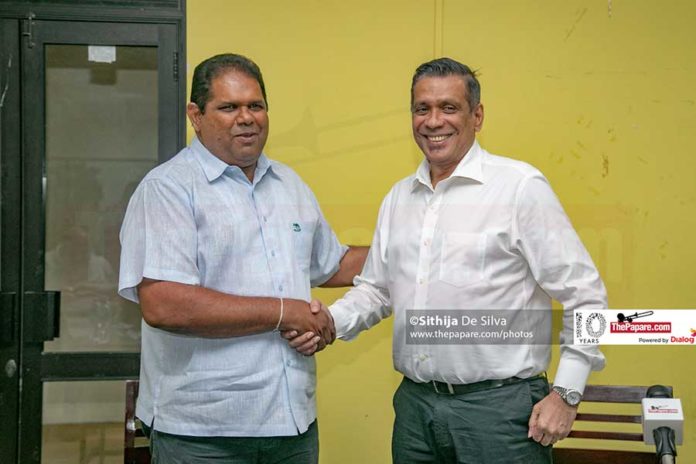 Sri Lanka Rugby (SLR), led by their President Lasitha Gunarathna, made headway in the media earlier last week as SLR Deputy President Mr. Rizly Ilyas shared his manifesto with the press, announcing his candidacy as the next SLR President. This meant that Mr. Gunarathna and Mr. Ilyas would have to contest against each other and win the votes of the members of the federation to either stay in power, or gain it.  
Back in a time before COVID-19, SLR were to organize their Annual General Meeting (AGM) in May 2020 in order to discuss and install the next officials of Sri Lanka Rugby for the years 2020/21. However, with the unexpected lockdown and curfews, this whole process was postponed. But since there were no announcements or news from SLR regarding the new President or his board of officials, the Rugby fraternity including Mr. Gunarathna himself believed that Mr. Gunarathna would continue his second term as the President. This prevailed until Mr. Ilyas shared his manifesto with the press stating that he would run for presidency. 
This was when the idea of the 'Gunarathna-Ilyas' feud began, which ultimately turned out to be completely false. However, to the surprise of many, Mr. Gunarathna and Mr. Ilyas held a media briefing earlier today, making a special announcement about the future of the SLR officials and also clearing the air between the made-up rivalry of the two. 
Commencing the briefing, the current President Mr. Gunarathna stated that he "has no idea to run for a second term" and also "never wanted to if there was going to be a contest". This statement clearly meant that Rizly Ilyas would be the next president of SLR in an uncontested election. Mr. Gunarathna then went on to officially announce that Rizly Ilyas will take his place and that he is "more than glad that someone who has been in the system is taking over". Whilst ending his speech he also added that "this is an example for other federations, because one shouldn't have to contest for power in a sports body" and that in the end "the sport should always win, and in this case, Rugby won". 
Incoming President Rizly Ilyas then expressed his views, first apologizing to Mr. Gunarathna regarding the miscommunication that took place, which led to the media breaking the story as a rivalry between the two individuals. Moving on, he shared his many ideas and thoughts about the future of Sri Lanka Rugby, especially focusing more on the Sevens format, which will ideally put Sri Lanka on the map. When asked what he could do that the current President couldn't do, Mr. Ilyas stated that he can bring in "more sponsors into the game, because that's what's lacking the most". He also emphasized on the issues that Sri Lanka Sevens is facing without a full-time specialized set of Sevens players in the country. Furthermore, according to him "SLR needs 100 million a year" to sustain and maintain a professional Sevens squad. 
Apart from these he went on to address other issues like the poor turn up of fans at club games, Sri Lanka's Rugby refereeing standards and the recent serious incident involving a senior Sri Lanka Sevens player, who blamed SLR and a few other organizations for cutting off their allowances during the time of the pandemic. As answers to these questions, Mr. Ilyas stated that night matches will be introduced – Havelock Park, CR and Racecourse will be the main grounds that club games will be played at in order to attract more crowds. Secondly, contracting Referees into the SLR payroll is an option they are looking at in order to improve the standards and give the Referees better training experience. Finally, he stated that he has personally approached many of the players who have been affected by the current situation and heard their concerns regarding job security. 
Towards the end of the briefing, Mr. Gunarathna went on to share with us a few sections of unfinished business that he could not complete during his tenure, but is confident that Mr. Ilyas would complete. He gleefully mentioned that SLR is in the final stages of getting their own Rugby ground at Diyagama, and that he is glad Mr. Ilyas would be able to complete that task along with a few others such as forming a full-time Sevens squad and contracting Referees. 
Incoming President Mr. Ilyas shared more in-depth details about his future plans, especially the projects revolving around uplifting the standard of Rugby within provinces and then introducing U21 & U24 Rugby tournaments. He also mentioned a new change in the structure of the Sri Lanka XV's Rugby system, as well as the turning of Sri Lanka Sevens into a brand – 'The Tusker'. He also shared his views on the current relationship between SLR and the Sri Lanka Schools Rugby Football Association (SLSRFA), and that he wants to "give SLSRFA an office space at the SLR HQ" so that they can work together. 
Concluding the briefing, both individuals congratulated each other and thanked the media personnel for attending the event. 
Stay logged in to ThePapare.com for more news and updates.