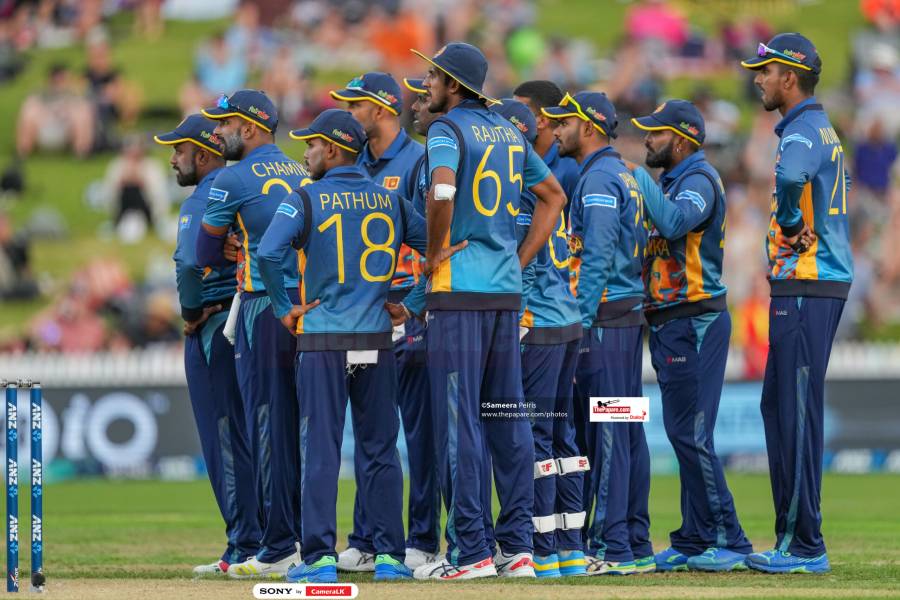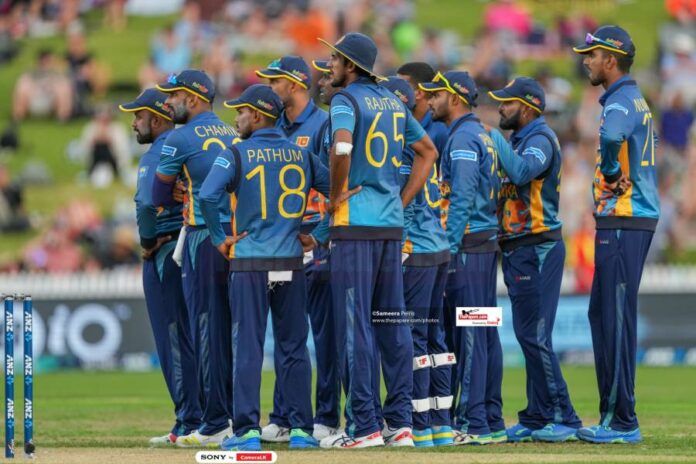 Sri Lanka has been grouped with Ireland, Oman, Scotland, and UAE in Group B of the 2023 ICC Men's Cricket World Cup qualifier tournament in Zimbabwe. The matches will take place from 18th June to 9th  July.
Sri Lanka will play all their Group B matches in Bulawayo. Group A, which will play their matches at Harare consists of West Indies, Zimbabwe, Nepal, Netherlands, and USA. The top three teams in each group will advance to the Super Sixes stage.
Teams that advance to the Super Sixes will play three further matches against the qualifiers from the other group, with the two results against teams from their own group being carried forward from the group stage.
The top two sides from this qualifier will be awarded spots in the 2023 Cricket World Cup to be held in India in October-November.
The ICC have confirmed that Decision Review System (DRS) will used from the Super Six stage onwards.
| | |
| --- | --- |
| Group A | Group B |
| Zimbabwe | Sri Lanka |
| West Indies | Ireland |
| Netherlands | Scotland |
| Nepal | Oman |
| USA | UAE |
Qualifier Fixtures
Sunday, 18 June
Zimbabwe v Nepal, Harare Sports Club
West Indies v USA, Takashinga Cricket Club
Monday, 19 June
Sri Lanka v UAE, Queen's Sports Club
Ireland v Oman, Bulawayo Athletic Club
Tuesday, 20 June
Zimbabwe v Netherlands, Harare Sports Club
Nepal v USA, Takashinga Cricket Club
Wednesday, 21 June
Ireland v Scotland, Queen's Sports Club
Oman v UAE, Bulawayo Athletic Club
Thursday, 22 June
West Indies v Nepal, Harare Sports Club
Netherlands v USA, Takashinga Cricket Club
Friday, 23 June
Sri Lanka v Oman, Queen's Sports Club
Scotland v UAE, Bulawayo Athletic Club
Saturday, 24 June
Zimbabwe v West Indies, Harare Sports Club
Netherlands v Nepal, Takashinga Cricket Club
Sunday, 25 June
Sri Lanka v Ireland, Queen's Sports Club
Scotland v Oman, Bulawayo Athletic Club
Monday, 26 June
Zimbabwe v USA, Harare Sports Club
West Indies v Netherlands, Takashinga Cricket Club
Tuesday, 27 June
Sri Lanka v Scotland, Queen's Sports Club
Ireland v UAE, Bulawayo Athletic Club
Thursday, 29 June
Super 6: A2 v B2, Queen's Sports Club
Friday, 30 June
Super 6: A3 v B1, Queen's Sports Club
Playoff: A5 v B4, Takashinga Cricket Club
Saturday, 1 July
Super 6: A1 v B3, Harare Sports Club
Sunday, 2 July
Super 6: A2 v B1, Queen's Sports Club
Playoff: A4 v B5, Takashinga Cricket Club
Monday, 3 July
Super 6: A3 v B2, Harare Sports Club
Tuesday, 4 July
Super 6: A2 v B3, Queen's Sports Club
Playoff: 7th v 8th Takashinga Cricket Club
Wednesday, 5 July
Super Six: A1 v B2, Harare Sports Club
Thursday, 6 July
Super Six: A3 v B3, Queen's Sports Club
Playoff: 9th v 10th Takashinga Cricket Club
Friday, 07 July
Super Six: A1 v B1, Harare Sports Club
Sunday, 09 July
Final, Harare Sports Club