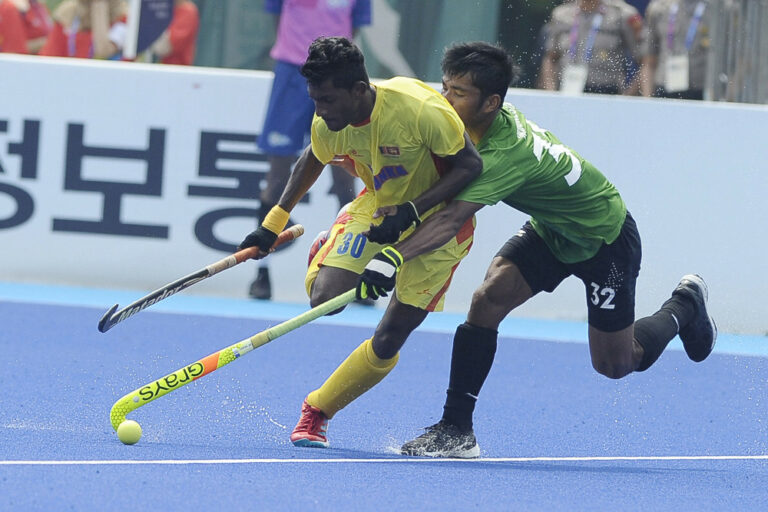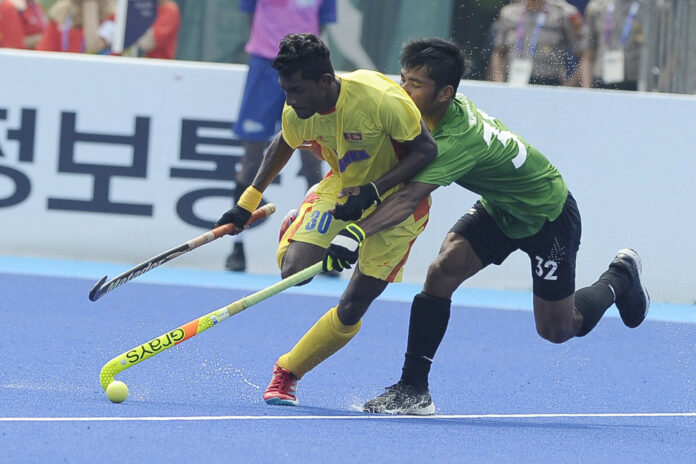 The Sri Lankan Men's Hockey team who made a convincing start to the Asian Games Qualifiers thumping Singapore 5-2 in Bangkok went down to Bangladesh 3-1 in their second group stage match. 
Sri Lanka scored their only goal through Vipul Warnakula in the early stages of the match. Bangladesh managed to score three goal in the 18th, 23rd and 53rd minutes of the game through Islam Arshaf, Rahman Kharshadur and Sakar Roman.
Sri Lanka will next face Indonesia in their final group stage match later this week. Nine teams are taking part in the Qualifiers held in Bangkok. Thailand.