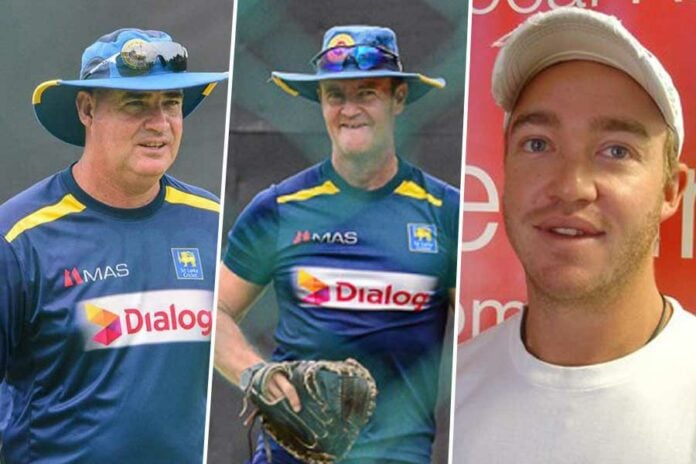 Sri Lanka fielding coach Shane McDermott has tested positive for Covid-19 ahead of the Test series between Sri Lanka and West Indies.
Subsequently, McDermott has been in isolation, spending time away from the team hotel.
Sri Lanka Head Coach Mickey Arthur, batting coach Grant Flower and physio Brett Harrop have been identified as his close contacts and as a result, all of them are in isolation as well.
Read more: Sri Lanka to co-host 2026 ICC Men's T20 World Cup with India
Ahead of the Test series, the players, coaching and supporting staff were involved in several rounds of testing for Covid-19 but only McDermott returned a positive result according to sources.
Speaking to ESPNCricinfo, the Head of Sri Lanka Cricket Medical Committee Professor Arjuna De Silva confirmed that none of the players have been considered as close contacts of McDermott.
Read more: Mickey Arthur part ways with Sri Lanka Cricket
"There have been no direct contacts when it comes to the players. Anti-body tests will be done on the close contacts tomorrow, while another round of testing will be conducted prior to the start of the first Test." De Silva said.
The first Test of the 2-match Test series between Sri Lanka and West Indies will begin on 21st November at the Galle International Cricket Stadium.