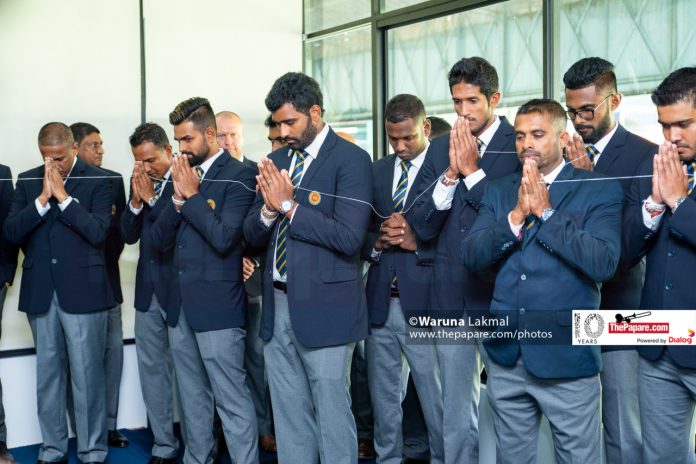 Sri Lanka national cricketers have got together to help fight the Covid-19 Pandemic which has affected the day to day life of people around the world.
The players have donated money to buy Video Laryngoscopes which will be helpful in treating patients who are infected with the virus. 
Sri Lanka Cricket Grants LKR 25 Million to Fight Covid-19
"As soon as we heard that the hospital authorities were looking for funds to acquire this medical equipment, the entire team contributed. We will try and contribute as much as possible to fight COVID-19. The equipment will arrive in a couple of days." Sri Lanka ODI and Test skipper Dimuth Karunaratne said, exclusively to ThePapare.com.
Cricketers urge public to stay at home
Video laryngoscopes can be used to intubate patients with respiratory instability/arrest due to severe Corona virus infection. It is a more accurate and easy procedure in comparison to using standard laryngoscopes as it directly visualizes the vocal cords.
The equipment will be donated to the National Hospital once it arrives in Sri Lanka.
Earlier, Sri Lanka Cricket too joined to cause by donating Rs 25 million.