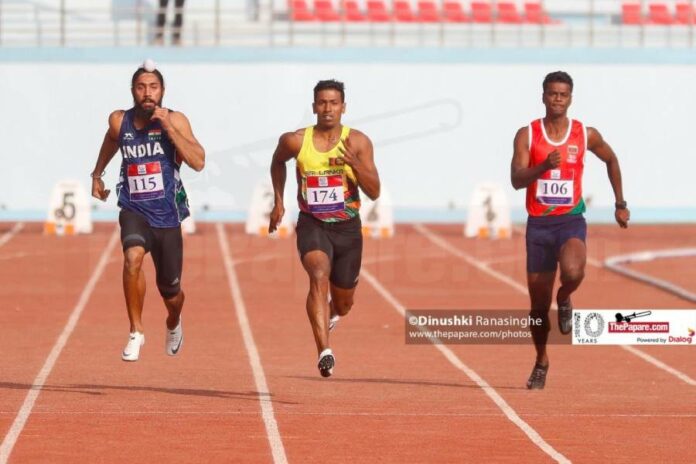 Former South Asian 100m record-holder Himasha Eashan will be out of the sport until 2027 after his 4-year ban was extended by the Sri Lanka Anti-Doping Agency (SLADA).
Having met on the 3rd of November to the case, SLADA has extended Eashan's ban to 6 year, making the former 100m and 200m national champion's comeback into the sport less likely.
28-year-old Eashan's urine sample was found positive for banned substances during a random check at the Sri Lanka Army during October 2021. With this, he was handed a 4-year ban, leaving him out of the sport until 2025, before this extended ban was handed out.
This is the 2nd instance where Eashan has received a suspension for using banned substances, having also received one at the age of 17. Depsite being handed a 2-year ban on that occasion, his sentence was shortened with due consideration to his age.
Eashan was a dominant force in the South Asian arena, having set the South Asian 100m record at 10.22s back in 2016. He is also a member of the 4x100m National Record holding team.