The Super provincial tournament started today in two venues and ThePapare.com took a look at a few players who should have been given a chance to make it into the final 80 names of this ongoing tournament.
Sri Lanka Cricket (SLC) will raise the standards of the highly-questioned domestic cricket system in Sri Lanka …
Kithruwan Vithanage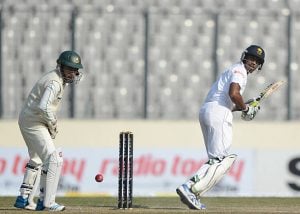 Kithruwan Vithanage has represented the national team in all 3 formats and is a notable drop out from Provincial teams. The Tamil Union skipper was out of the season in few matches due to injuries. But the talent of Vithanage can be an option for Sri Lanka cricket.
Bhanuka Rajapaksha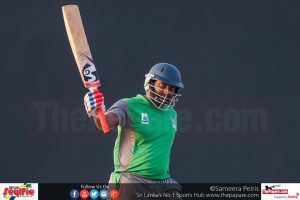 Attacking top-order batsman Bhanuka Rajapaksha is one of the most highly rated cricketers in Sri Lanka. He had a disappointing premier season but the talent he has with the willow in hand is comprehensive. Leaving him out of the provincial teams may serve as a warning to him to sort out his fitness issues and hopefully he will make a good comeback.
Lahiru Madushanka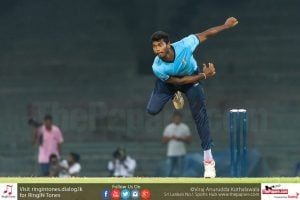 CCC all-rounder and ODI cap Lahiru Madushanka is a player that the selectors have missed out in the provincial teams. 10 wickets and over 230 runs in the season in 8 matches is not what the selectors expect from a person of his ability.  However, he would have been disappointed after seeing the named squads.
Roshan Jayathissa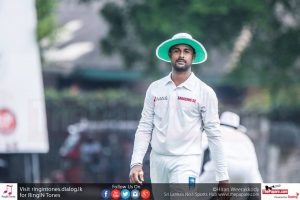 Saracens off-spinner Roshan Jayathissa hails from Kandy and has been a decent performer for the Saracens sports club going in to super stages of the competition. 35 wickets in 10 matches for an off-spinner is a notable contribution but he was not lucky enough to get selected to the final 80 players' list.
Wimukthi Perera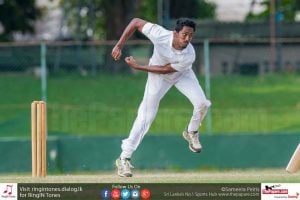 Sri Lanka 'A' team left-arm seamer played for SSC during the season and played only 6 matches with 12 wickets. His performances in the recently concluded premier season was not enough for him to get selected but he played in a team which had star studded out-fit and to play 6 matches at SSC is an outstanding effort for any player in the tournament.
Dammika Prasad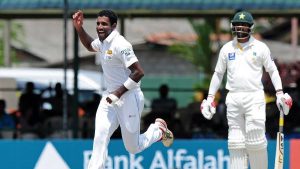 Discarded legendary fast-bowler has been missing for some time in national ranks due to injuries. His achievements for Sri Lanka cricket is unforgettable. In his comeback season for SSC he has played 5 matches and taken 10 wickets, after injury this is a decent effort. He is a hard-working and energetic character and the cricketing fans will await his national recall.
Seekuge Prasanna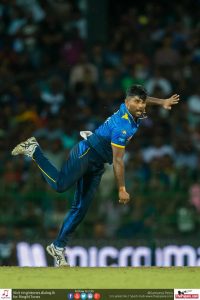 Super-star all-rounder Seekuge Prasanna is a domestic hero and a special servant of Sri Lanka Army for a long period. He has played for Sri Lanka in all 3 formats and the injuries kept following him together with poor form. Over 200 runs and 14 wickets is more than enough for him to make the teams  since he have played international cricket.
Udara Jayasundara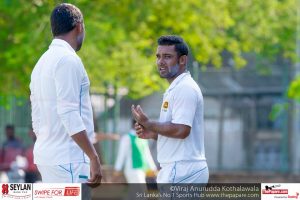 Sri Lanka test cap Udara Jayasundara has almost given up playing cricket in Sri Lanka. He believes he has called it a day in playing domestic cricket, but in his 9 matches he has scored over 400 runs and did well in the shorter formats in the premier league. The former Anandian has been left out from provincial squads and he might be missed in Sri Lanka with another cricketer joining the leagues in Australia.
Madhuka Liyanapathirana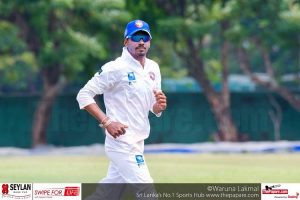 Madhuka Liyanapathirana is an underrated off-spinner who has performed well in the domestic arena. He played the Major League tournament for Sri Lanka Ports Authority and excelled with both bat and ball this season, scoring over 350 runs and picking up 40 wickets as the lads from Ports finished in 3rd place. He deserved a chance in the final 80 as genuine all-rounders are always an asset to any team and is something the provincial teams are missing.
Ranoadith De Silva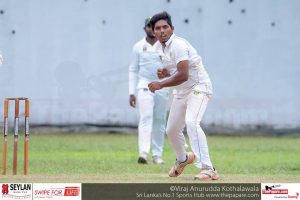 The Bloomfield left-arm spinner is a hard-working character in his cricketing life and he reached 100 wickets in domestic cricket in 17 games which is a remarkable effort. 47 wickets in 9 matches in the major league and not getting a chance in the final 80 players is not understandable.
Ron Chandragupta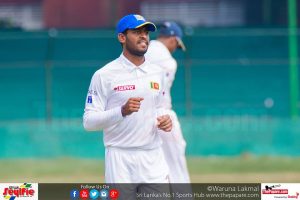 Sri Lanka cricket had identified the former Trinitian as a stylish top-order batsman who can make big innings for Sri Lanka in the 'A' team. He toured West-Indies and under-performed during the tour. However, the talent of Chandragupta could have easily got him in to the final 80 names in the Provincial tournament.