Shashikala Siriwardene is one of many cricketers who have played or will play their 100th One-Day International during the ICC Women's World Cup 2017.
She will be the first Sri Lankan to reach the milestone, on July 15, if she features in all seven group games. The travails she had to endure to be ready for the World Cup offers a fascinating insight into the fickleness that is a part of every athlete's life.
Siriwardene injured her left hamstring during the ICC Women's World Twenty20 2016 warm-up game against India in Bangalore in March last year, which needed to be reattached. Having just turned 31, she was doubtful about her future as a cricketer. Dr Dinshaw Pardiwala, a famous sports orthopaedic in Mumbai who has operated upon many prominent athletes, assured Siriwardene that she could play international cricket within five months of surgery.
Even as she was recovering, Siriwardene lost her father to a heart attack in April. She resumed playing cricket within three and a half months, but met with an accident in Colombo in August.
She was on her bike when a three-wheeler hit her. The bike fell on her right knee as she slid towards a wall overhanging the street. Siriwardene did not feel any serious discomfort, but scans revealed that she had torn her anterior cruciate ligament (ACL) because of the weight of the bike. She underwent another surgery to reconstruct her ACL, as it would have impossible to play by just taping the knee.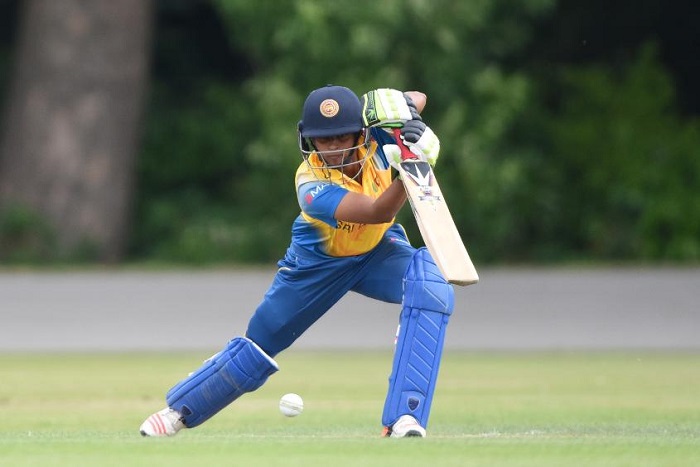 The operation ruled Siriwardene out of the ICC Women's World Championship games against Australia and England at home between September and November, but the doctor promised her that she would be ready for the qualifier at home in February 2017.
She was just starting to walk properly and followed the rehabilitation routine for more than two weeks but a small wound on the right toe, possibly from the accident, turned infectious. She had fever for 46 days, she reveals, and was told that she would not be able to play cricket again. Siriwardene revisited Pardiwala in Mumbai in order 'to become a normal person again, and not a cricketer'. It proved decisive, as Pardiwala was able to cure the infection in a fortnight.
Finally, after being bed-ridden for a month and a half, Siriwardene was able to walk again. On returning to Sri Lanka, her physiotherapist recommended that she resume playing cricket. Despite having only played five or six practice matches with the boys, she was named in the World Cup squad because the management felt her experience would prove valuable.
"It was the toughest time of my life. I would like to forget about it. It was not easy to come out of that situation," Siriwardene says. "Sri Lanka Cricket helped me a lot. I was about to stop, but Thilanga Sumathipala and Jayantha Dharmadasa, the president and vice-president respectively, advised that I should aim at the World Cup. The selectors, coach and captain told me that I can come to the game anytime because of my experience. I was not doing skill training for a while, but worked towards maintaining a good fitness level."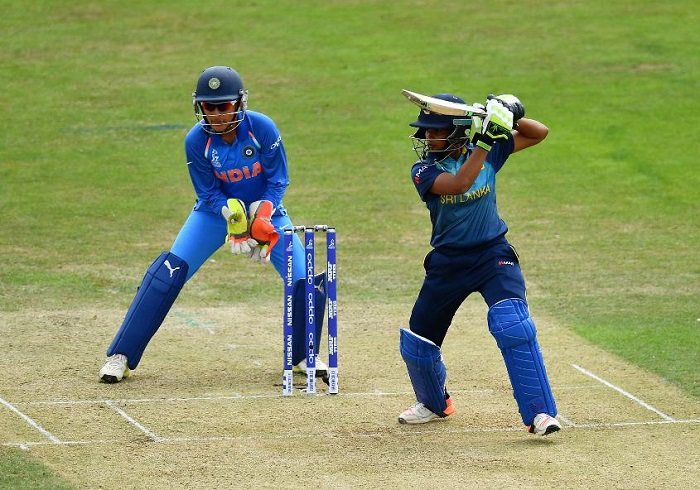 Siriwardene was expected lead the side on her return, but is glad SLC took the right decision by appointing a new captain as she feels her continuous absence would have disturbed the team.
While the father, who dropped her at "practice 'til I got married at the age of 28", was responsible for Siriwardene's rise, Namal Senevirathna, her husband, and mother gave her the mental strength during the rough period.
"My mother and husband really egged me on," she says. "I could not prepare my mind all by myself. I was really down. At first after the accident, I had the courage that I could overcome this. But after the infection, I had lost all hope. I was really upset. By myself, I could not have come out of that. They were speaking to me constantly, reminding me of Buddha's teachings. They were trying to remind me that this is life, sometimes we can face these kinds of situations."
Senevirathna, who is a cricketer and coach too, is responsible for Siriwardene not giving up cricket four years back.
"I wanted to give up once I got married," Siriwardene reveals. "The 2013 World Cup (where Sri Lanka beat England and India in Mumbai) was a very successful one for me. I thought I had done well enough to walk away. But my husband, who has played league cricket in Cambridge, knows how valuable representing the country is. He also tried (to break into the Sri Lankan team). We talked about it and decided that I would continue for another two-three years."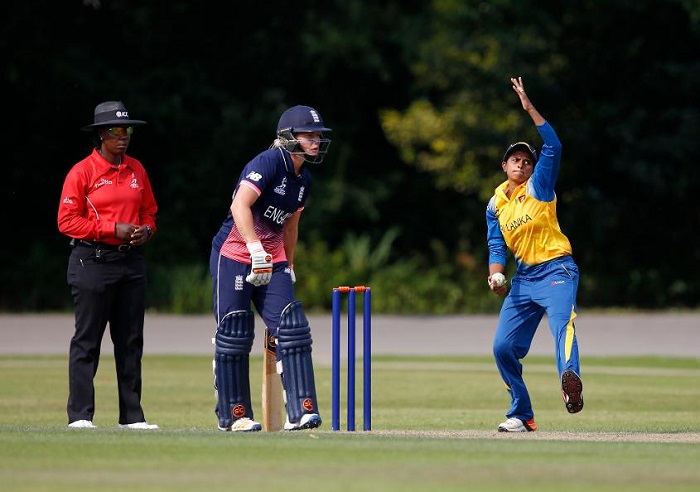 This is Siriwardene's last 50-over World Cup, and the performance in 2013 when she led the team to a fifth-place finish could end up being the highlight of her career. She agrees that the team has not lived up to the standards since that performance.
"In 2013, we had a very experienced bunch of players. Only one or two were inexperienced ones. After the World Cup, they had their plans and a few players gave up. So, it really affected the team," she opens up. "It's better that we have a developing team. A few players have done really well. I think that's the main reason for the gap.
"The (other) reason is we have played a lot of matches with Bangladesh, Pakistan, Windies. Earlier we didn't get to play against India, New Zealand, Australia, England, so we could not get up the ladder," she goes on. "We were playing the same standard of cricket for seven-eight years against these countries. After the ICC Championship, we have started to get matches against opponents who have higher standards than us. Definitely, the winning ratio will be less because we meet them only in ICC events. Pakistan too have gone out of their way and played more matches against South Africa and Windies. That is how they have improved. With the Championship there now, we will be okay in a few years."
From playing a crucial role in a win against Windies on her debut as an 18-year-old in 2003 to being the senior statesman of women's cricket in Asia alongside Mithali Raj, Jhulan Goswami, Sana Mir, Asmavia Iqbal and Sripali Weerakkody, Siriwardene's decade-and-a-half career has come a full circle. As one of seven players with the 1000 run-100 wicket double in ODIs, she will forever be the trail-blazer for the future stars of her country.