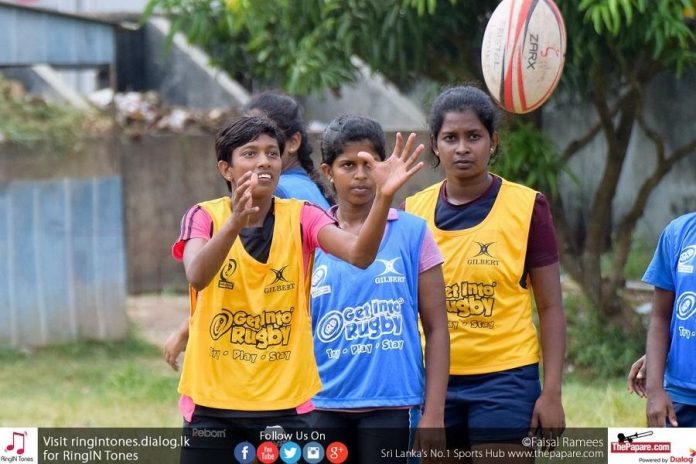 In an attempt to develop women's rugby in the country, the Sri Lanka Schools Rugby Football Association (SLSRFA) is set to introduce a girls' rugby tournament that will run parallel with the Singer Schools Rugby League 2019.
The initiative that will kick off in 2019 is a venture to spread the sport around the country and not to limit it to the Central and Western regions. According to SLSRFA president Ranjith Chandrasekara, there are about 8 girls' schools that play competitive rugby.
Read More : Ranjith Chandrasekara elected Schools' Rugby President

"The eight schools that play rugby are around the country. We have three in Colombo, there is Nugawela Central in Kandy and Kuliyapitiya Central to name a few.
The idea is to have a league tournament in the first round with these schools and then play a knockout tournament in the second round to judge a winner
Read More : Rugby Structure to change, AGAIN?
This will be the first schools' based girls' fifteen's rugby tournament in the country and the governing body hopes that this initiative will progress and other schools will also take on the initiative.
Currently, at the national level, women's rugby is played only in the sevens format with only the forces sides having fifteen's representations in their respective regiments.
With this initiative, SLSRFA hopes that the players who will come through from these schools will later make it to the national level.
In addition to this, the SLSRFA plans to distribute rugby balls to all schools who will participate in the upcoming Singer Schools Rugby League.
Read More : Rugby lays its foundation in Kuliyapitiya
 
"We have made arrangements to distribute rugby balls to all rugby playing schools in the country so that it would help them to develop the sport. The balls will be distributed to all the schools playing in the league from Division I to Division III" the SLSRFA president added.
Schools Rugby is set to return for its 2019 edition on 1st March 2019.