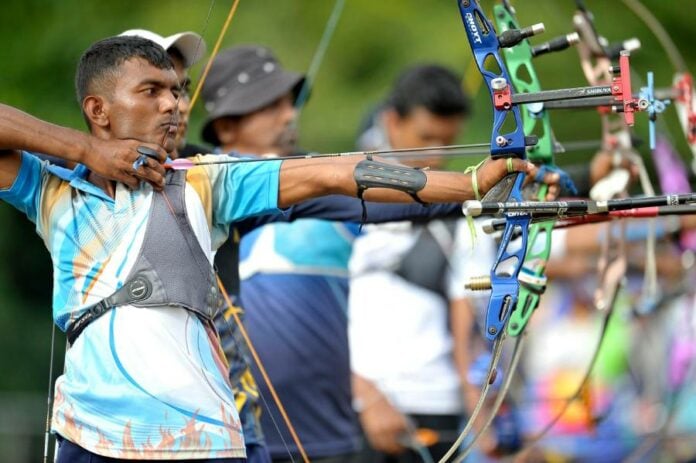 Sri Lankan Archer Sampath Bandara took part in the Archery Men's Individual Recurve open at the Paralympic Games earlier today. He finished in 23rd place and will now move to the Round of 16 eliminations.
The event included 12 rounds broken into two halves, with 6 shots per round. 
Bandara registered 289 points in the 1st half of the competition and saw a minor improvement in the 2nd half, with 300 points. He shot a perfect 10 on 13 occasions.
He finished with 589 points at the end of the Open competition, finishing in 23rd place overall.
Having qualified for the Round of 16 Eliminations, he will compete against Indian Archer Vivek Chikara on the 3rd of September.
Gholamreza Rahimi of Iran was the top scorer of the event with 644 points while China's Lixue Zhao finished 2nd with 639 points to lead things off in the open round.
Read : Mahesh Jayakody finishes 6th in Heats
Keep it logged on to ThePapare.com for all updates and alerts on the Tokyo Paralympics.