The 113th 'Lover's Quarrel' is set to be played on the 16th & 17th of March between Richmond College and Mahinda College at the Galle International Cricket Stadium. 
Mahinda College will come into this match having won almost every game they played either on first innings or outright. Richmond College have some quality players in their ranks and it should be a mouth watering contest between these two giant killing schools from southern province.
History 
Fondly referred to as the 'Lover's Quarrel', this prestigious encounter between the two great teams from Galle, began in 1905. The first encounter was officiated by the two principals, Rev. J. H. Darrell of Richmond College and Mr. F. L. Woodward of Mahinda College. Richmond registered their first win in the first big match, while Mahinda College's first victory came three years from its inauguration. Both schools have 23 wins apiece with 63 matches ending in a draw and 3 matches not being completed.
Sirisena Hettige was the first to score a century in the series, a masterful 155 in the year 1939 while P. S. Thuduwewatta was the first to impress with the ball and was the first to bag a ten-wicket haul with 6 for 19 in the first innings and 5 for 23 in the second innings in the game played in 1917.
These two schools have produced some marquee players who went on to represent Sri Lanka, namely Lasith Malinga and Upul Chandana from Mahinda College while Suranga Lakmal and Dhananjaya De Silva were proud servants of Richmond College.
Richmond College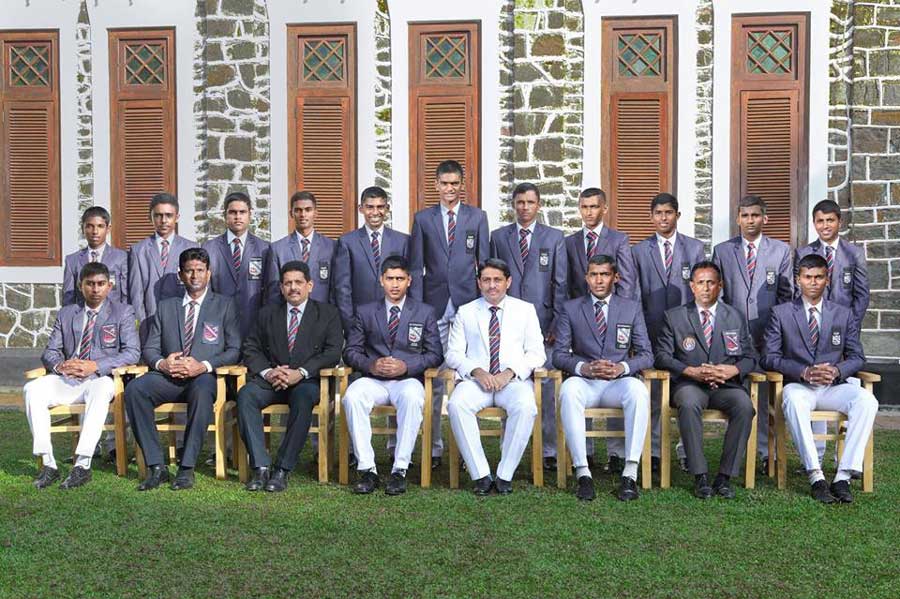 Richmond College have been impressive throughout the season while they have been impressive recording six outright wins, interestingly all being innings wins.
Aditya Siriwardena has played a vital role in the batting department for the Richmondites hitting over 600 in 12 matches while their star player and Sri Lanka U19 skipper Kamindu Mendis has already hit 598 runs in just 7 innings inclusive of four centuries, having missed large parts of the season due to national commitments.
The strength of this Richmond unit throughout the season has been their all-rounders who have excelled brilliantly with both bat and ball. Avindu Theekshana has 400 runs and 45 wickets while Dilum Sudeera has been more than impressive with 400 runs and 55 scalps.
Thaveesha Abishek also has 400 runs and 25 wickets while more interestingly their top wicket taker during the season Sandun Mendis who has 61 wickets, has over 300 runs against his name as well.
Their top players will look to live up to their potential during the 113th Lover's Quarrel and support their skipper Dananjaya Lakshan who has had a below par season by his standards.
Full Squad – Dhananjaya Lakshan, Avindu Theekshana, Kamindu Mendis, Thaveesha Abhishek, Adithya Siriwardena, Sandun Mendis, Vinuja Kiriella, Vishmitha Wijesiri, Dilum Sudeera, Amshi de Silva, Sammu Vimud Sapnaka, Akash Kavinda, Sugeeth Nimnada, Chamath Dilsara.
Mahinda College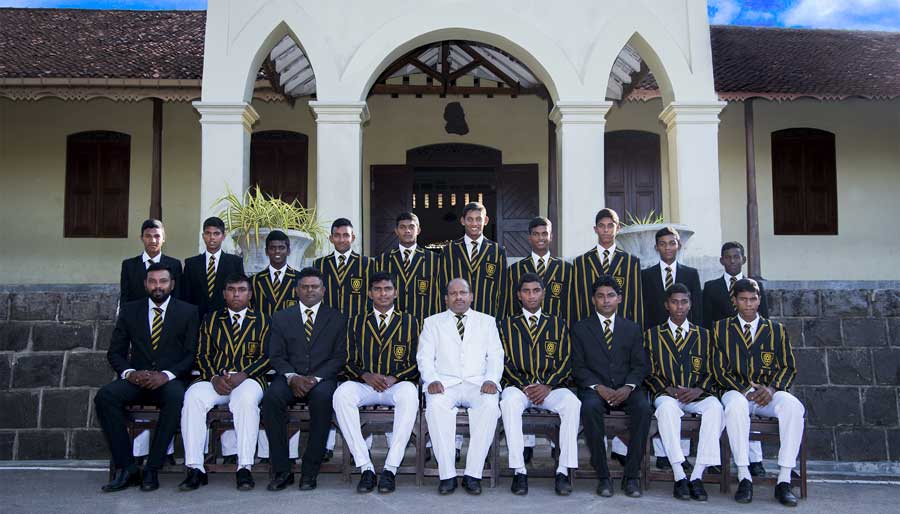 Mahinda College have had 18 clean sheets it is safe to say. They have won 7 matches outright, 7 wins on first innings while the other four games have ended with no result.
Their batting has revolved around the stylish Vinura Dilsara who has 925 runs while he has got good support from Navod Paranavithana and Kavindu Ediriweera throughout the season with both batters going past the 800 run mark.
Paranavithana and Ediriweera have also played crucial roles with the ball having picked up 45 & 52 wickets respectively. Their standout bowler in the 2017/18 season has been Pasan Pethangoda who has 75 wickets and he will be an important cog in Mahinda's push for a big match victory.
Mahinda College will also have the services of Sri Lanka U19 seamer Nipun Malinga and mystery spinner Kevin Koththigoda who will be a real threat for the Richmondites.
Full Squad – Reshan Kavinda, Vinura Dulsara, Ashen Kandambi, Hansika Welihinda, Navod Paranavithana, Kavindu Ediriweera, K. K. Kevin, Prameeth Thewarapperuma, Nipun Malinga, Pasan Pethangoda,  Kalindu Edirisinghe, Subanu Rajapaksha, Chamika Lahiru, Ashen Shamika,  Asela Priyadarshana.
Final say
It is hard to predict a winner in this encounter, but looking at the stats, Mahinda College will come in as slight favorites and have probably their best possible chance to secure the trophy which has eluded them for the past ten years, while Richmond will look to consolidate after having won consecutively in 2014 & 2015.
The 113th Lover's Quarrel will be played on the 16th and 17th of March and you can catch all the live action on www.ThePapare.com on both days.