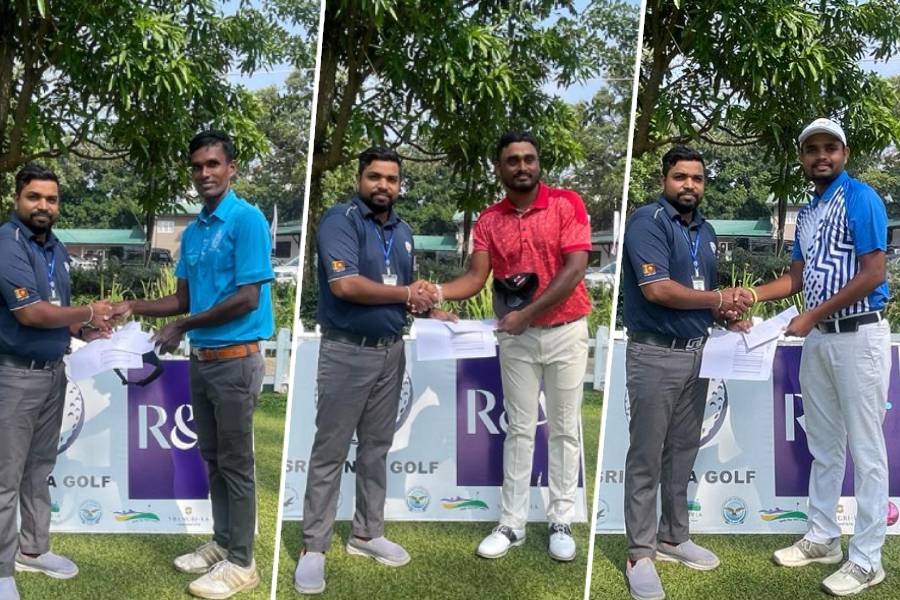 Chalitha Pushpika produced a gross score of 272 over four rounds and took home an impressive victory over Chanaka Perera at the SLG Golf Ranking Tournament.
The tournament was worked off last Friday [18th November] at the Royal Colombo Golf Course, M.H. Chalitha Pushpika from SL Navy overcame the front runner Chanaka Perera who returned a gross score of 278.
The top golfers had to rely on their long carry shots due to the condition of the green.
Here are the top ten scorers of the SLG Golf Ranking Tournament,