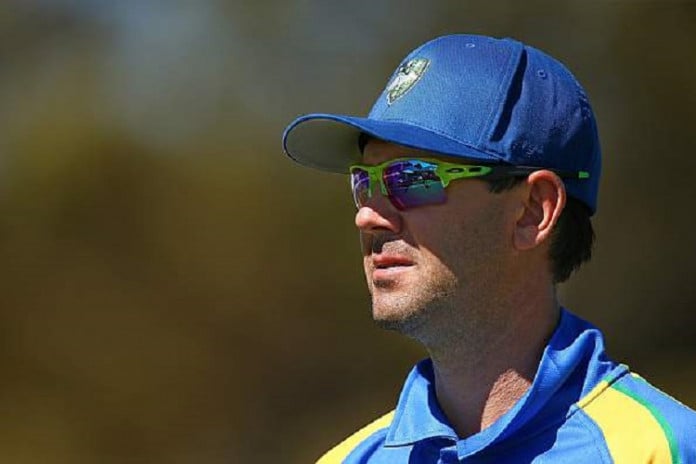 Ricky Ponting, the former Australia captain, has been named the assistant coach for the three-match Twenty20 International (T20I) series against Sri Lanka, Cricket Australia announced on Sunday (January 1). The board have already named Justin Langer as the head coach and Jason Gillespie as the bowling coach for the series.
Read More: Justin Langer to coach Australia in T20 series against Sri Lanka
Australia are scheduled to host Sri Lanka for three T20Is from February 17 to 22, but are also marked in for a four-Test series in India that begins on Febraury 23 – which leaves them needing to field two separate teams and coaching staff for the same. Current head coach Darren Lehmann and assistant coach, David Saker will be with the Test squad in India helping the team team prepare for the Test series, which kicks off in Pune.
"I always said when I retired that I wanted to get back involved and what better way to do it than alongside a couple of my best mates in cricket, Justin Langer and Jason Gillespie," said Ponting after his appointment. "We have some incredible Twenty20 talent in this country and I can't wait to work with JL, Dizzy and those selected to have a real crack at doing special for Australias Twenty20 International ambitions."
Langer was understandably pleased with the former captain being made part of the coaching staff. "It's exciting that Ricky will be involved alongside Jason and myself during the Sri Lanka series as he was the one man I really wanted alongside us," he said. "His knowledge of the game and the way he reads it, coupled with his invaluable experience as an IPL coach with the Mumbai Indians means he knows the format inside-out. Add this to his playing and now commentary experiences in the BBL and he has all the makings of a great coach. I can't wait to work alongside my ex-captain and friend again.
"Ricky's experience will add so much value to the group especially if, as seems likely, there are some fresh and relatively inexperienced faces in the squad with several senior players set to be in India at the same time.
"Just like Jason and myself, he will be coming into the series off the back of a long period watching Twenty20 cricket in the BBL and that will increase the chances of us hitting the ground running when the squad assembles."