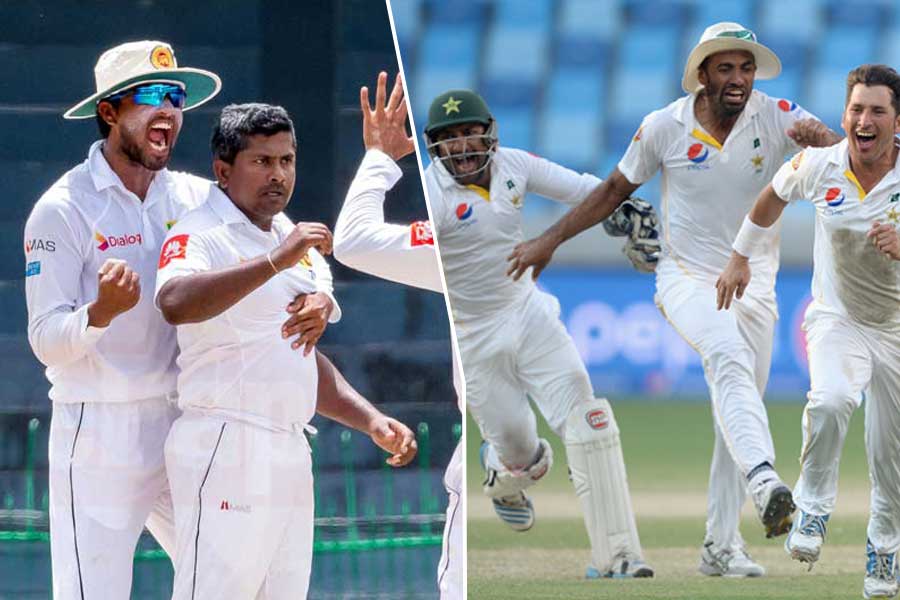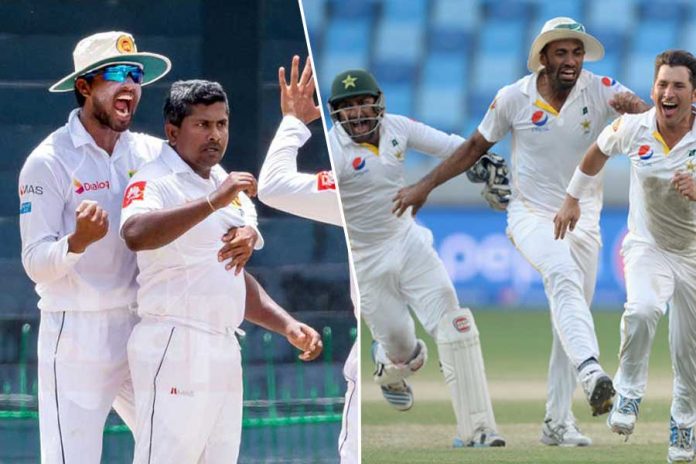 After a torrid home series against India the Sri Lanka cricket team will travel to the UAE, later this week, for 2 Tests 5 ODIs and 3 T20Is against Pakistan. Here are some of the head to head battles coming up in the Test series, which could determine the fate of the teams.
Yasir Shah vs Rangana Herath
Yasir Shah
The 31-year-old right-arm leggie first arrived on the international arena in 2014 when the Pakistanis took on Australia in Dubai. He troubled the Aussies with his variations and took 4/50 and 3/66 in the match to help his team to a resounding 221 run win on his debut.
Shah has played 26 Tests in the longer format and grabbed 149 wickets with 11 five wicket hauls and 2 ten wicket match bags.
Shah was impressive when he toured West Indies early this year, taking 25 wickets in the 3 match Test series and topping the wickets tally to be named the Player of the Series.
Shah's key to success is that he turns the ball both ways while maintaining the same lines and lengths. He was exceptional when he visited Sri Lanka in 2015, where he dominated the Lions with 24 wickets in 3 matches, picking up three 5-fers at an average of 19.33. The hosts will have pin their hopes on Yasir in the spin bowling department as he comes up against the inexperienced Lions.
Rangana Herath
Rangana Herath has been and will possibly always be the go-to man for the tourists in the bowling department. He is undoubtedly one of the greatest let arm spinners to have played the game, having picked up 389 wickets in 83 matches. With 31 five wicket hauls and eight 10 wicket match bags under his belt, he will be the biggest threat to Pakistan's chances in this series.
His recent form is not entirely pleasing as the prolific Indian batting line-up yielded just 5 wickets in 2 Tests, a haul that is well below what we are accustomed to from him.
Herath has taken 90 wickets against Pakistan in 19 games, with his best bowling being 9/127 in 2014 when he single-handedly destroyed the strong Pakistani batting outfit at the SSC.
You'd have to admit that if Sri Lanka want to do well in this series, much of the burden will fall on the square shoulders of their elder statesman Herath.
Nuwan Pradeep vs Mohammad Amir
Mohammad Amir
25-year-old Mohammad Amir has a lot to prove to the cricketing world after his return from his spot fixing ban. Since his rebirth, the left-armer has risen up the ranks in the Pakistani line-up to re-establish himself as their strike bowler, particularly in ODI cricket. He is a smart bowler and his ability to swing both the new and old ball at pace would be Sri Lanka's biggest concern.
The left-arm seamer has taken 94 wickets in 28 games at an average of 31.47.  With Sri Lanka's 1st ever pink ball Test to be the 2nd one of this series, Amir will be relishing the opportunity to have a go at a batting order low on confidence under lights. He will no doubt be a key component to Pakistan's chances of restricting the Sri Lankan top order, despite not coming into the series with any form to speak of in the Test arena.
Nuwan Pradeep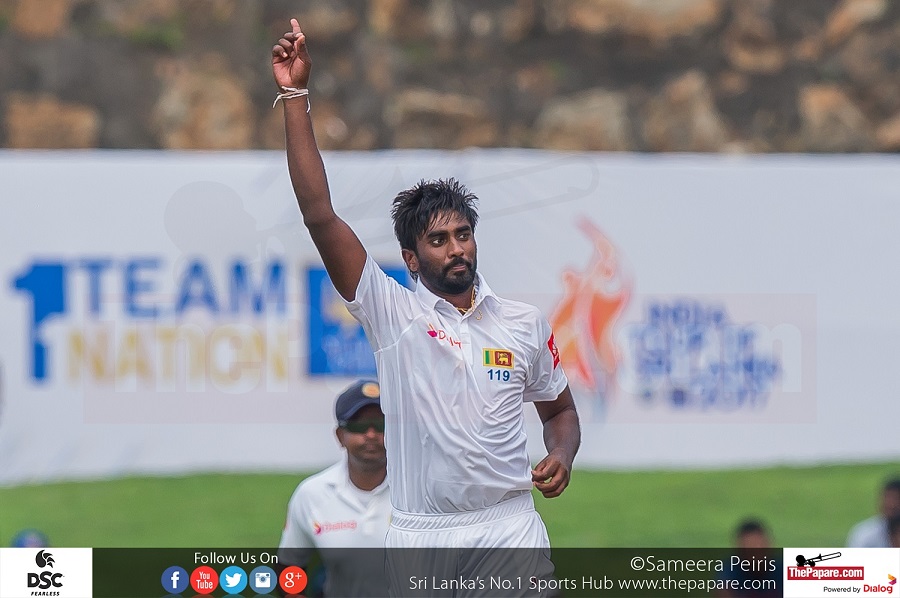 Over the last couple of years, Nuwan Pradeep has been the most effective fast bowler in the Sri Lankan ranks. He has come a long way from his days playing softball cricket and can now truly claim to be Sri Lanka's spearhead.
30-year-old Pradeep has claimed 67 wickets in his Test career in 26 matches at a unimpressive average of 42.98. It's fair to say that the records don't really reflect his ability and the work load he has put into developing his bowling skills.
He grabbed his first ever 5 wicket haul against world number 1 test team India in the recently concluded series and so comes in to the series in the UAE with some sort of form behind him.
Injuries have been his biggest stumbling block throughout his career and Sri Lanka will hope that the month long break he had due to injury will prove to have refreshed him ahead of what promises to be a grueling series.
Dimuth Karunaratne vs Azhar Ali
Azhar Ali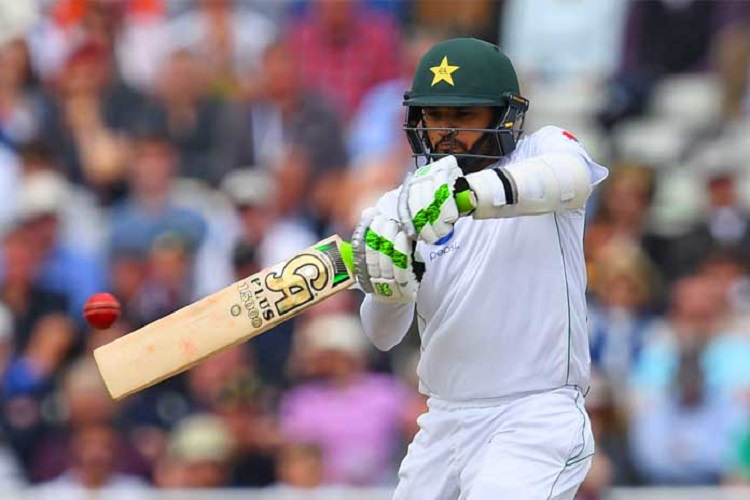 Right-handed opener Azhar Ali holds a critical position in the Pakistan batting line-up after the retirement of Younis Khan and Misbah Ul-haq. Ali is also closing in on 5000 runs in Test cricket and the mile-stone will no doubt be one he looks to cross over the next two games.
He has accumulated 4968 runs in 60 appearances with an impressive 46+ average, with 302* being his top score in Test match cricket.
In the most recently concluded series against the West Indies, Ali made two tons (127, 105) as Pakistan registered a 2-1 series win. He has played 12 games against the Island nation, scoring 995 runs with a brilliant 49.75 average. If he gets going, Pakistan are sure to get the runs on the board and put Sri Lanka under pressure.
Dimuth Karunaratne
Established opener Dimuth Karunaratne is the man in form for the Islanders. The 28-year-old had a bad patch in the home series against Australia last year but since then has been one of Sri Lanka's most consistent Test batsman.
His recent form has been quite good in comparison to the other Lankan batsmen as he stood tall in the series against India, making 141 and 97. He has been labeled as the 2nd innings run scorer in his career, but the visitors will need him to step up in the 1st innings if they are to push for wins.
He has made 2754 runs in 42 Tests at an average of 34.86 to go with 6 tons. Dimuth has played 6 games against Pakistan where he has maintained a 46+ average, scoring 516 runs.
If Sri Lanka are to score 400+ in the first essay, Dimuth will need to deliver with the same intensity as he has been doing in the 2nd innings of games in the recent past.