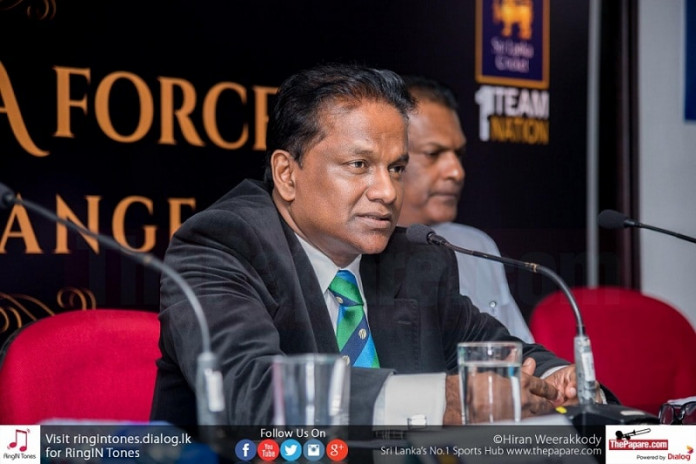 Sri Lanka Cricket (SLC), President Mr. Thilanga Sumathipala has expressed his elation at the success of the recently concluded Nidahas Trophy, both in terms of cricket being the ultimate winner and marketing the game to spectators.
"This is the first time Sri Lanka was ever involved in roping in high profile commercial stakeholders through the Nidahas Trophy that required enormous ground work. This was meticulously done. A profit of RS. 900 million had been reaped from a total revenue of Rs. 1.3 billion. Just one over in a match had been marketed for US $27, 000," said Sumathipala addressing SLC employees in the annual post-Avurudu speech.
Read: Politicians are destroying cricket in Sri Lanka: Muttiah Muralitharan
There was a brilliant response by the local fans right throughout the tournament though the host nation Sri Lanka failed to qualify for the final, which saw India beating Bangladesh in a nail biter. 
Mr. Sumathipala also believed that this was a great stepping stone for the Lankan Premier League(LPL) which is scheduled to be played later this year.
Read more: Break from bowling only temporary – Mathews
"Enormous as the task is, we will definitely see that the LPL takes off this year in implementing the IPL concept that has caught on in countries like Bangladesh, Pakistan, Australia and South Africa. Sri Lanka had to get moving with it and put the framework in place for it to catch on,"