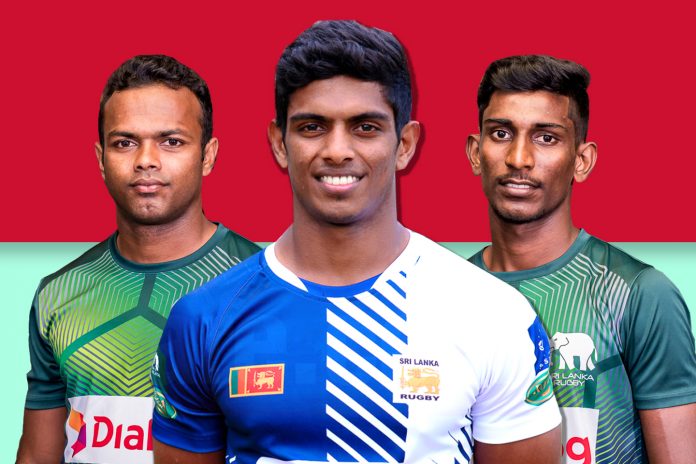 A new-look Sri Lanka Rugby national sevens team has been announced ahead of the Asia Sevens Series 1st leg 2019.
The team that will be led by Danush Dayan will feature 4 debutants who will wear the prestigious Tuskers jersey for the first time in the upcoming Asia Sevens Series 1st leg that will kick off in South Korea on the 31st of August 2019.
Thilina Wijesinghe of Kandy, Sachith Silva of Police, Sudaraka Dikkumbura of Army and Janidu Dilshan of CR & FC will be the new faces that will make the national squad.
Read More : Matt Lee's assistants for Asia 7s announced!
Former Royal College and Sri Lanka Under 20 national cap Janidu Dilshan will be an interesting addition to the national side as the 20-year-old is all set to wear the Tuskers colours at the end of the month.
Dilshan was phenomenal for Sri Lanka Under 20's last year and his stint for CR & FC was impressive in the concluded Dialog Rugby League season.
Another prospect who will make the national colours will be 21-year old Sachith Silva. Having already made his debut in the national fifteens this year, the explosive Sachith Silva will be the national sevens team's newest addition.
Silva was the top points scorer for the 2017 Singer Schools Rugby League playing for St. Joseph's and was a highlight in the concluded Dialog Rugby season in Police colours.
Read : Danush Dayan named Sri Lanka's 7's Captain
Sudaraka Dikkumbura who is coming off a successful fifteens season representing Army Sports Club and later making it to the national fifteens outfit, will be the other debutant for the country alongside Kandy SC playmaker Thilina Wijesinghe.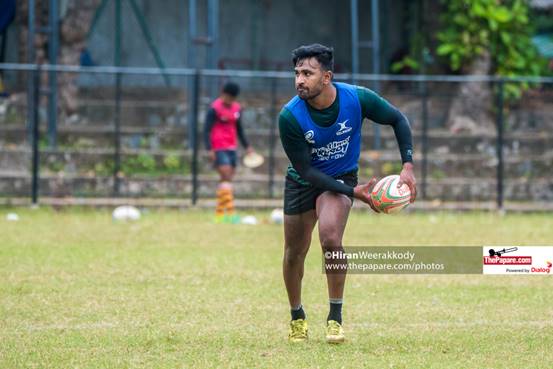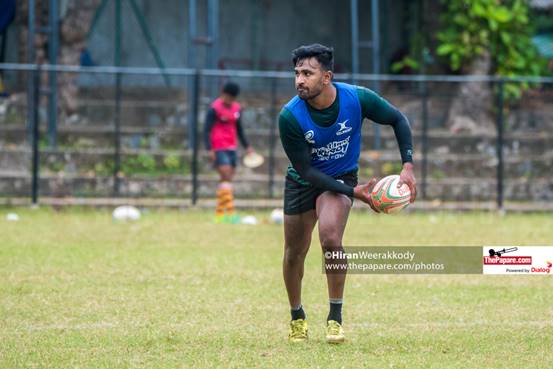 After representing the Sri Lanka Lions in 2016 at the Borneo Sevens, Wijesinghe is all set to start for Sri Lanka this year. Wijesinghe was exceptional in the Inter-Club 7's as well as the concluded Mercantile 7's.
Regulars in the sevens circuit, Srinath Sooriyabandara and Jason Dissanayaka make the squad while Anuradha Herath returns to the national sevens colours after a lapse of over 2 years. Herath missed out on the national fifteens due to injury.
The Tuskers have brought in Nishon Perera and Reeza Raffaideen to strengthen their line while they will rely on skipper Danush Dayan in the front line.
"Excited to see the new faces in the squad as we are building to the 2022 Asian Games which is our target. The youngsters have shown a lot of promise and I think the team can finish in the top 3" added Rohan Abeykoon, Chairman of Selectors for Sri Lanka Rugby on the team selection for the 1st leg.
"We are not looking for 4th and 5th places but to see if we can finish 3rd." stated Abeykoon to ThePapare.com
Matt Lee will be in charge of the side for this upcoming season along with Saliya Kumara and Mushtaq Jiffrey as assistants.
The full team is as follows:

Danush Dayana (Kandy SC) – Captain, Srinath Sooriyabandara (Kandy SC), Jason Dissanayaka (Kandy SC), Thilina Wijesinghe (Kandy SC), Reeza Raffaideen (CR & FC), Dinuk Amerasinghe (CR & FC), Janidu Dilshan (CR & FC), Anuradha Herath (CH & FC), Nishon Perera (CH & FC), Sachith Silva (Police SC), Sudaraka Dikkumbura (Army SC) & Kevin Dixon (CR & FC)