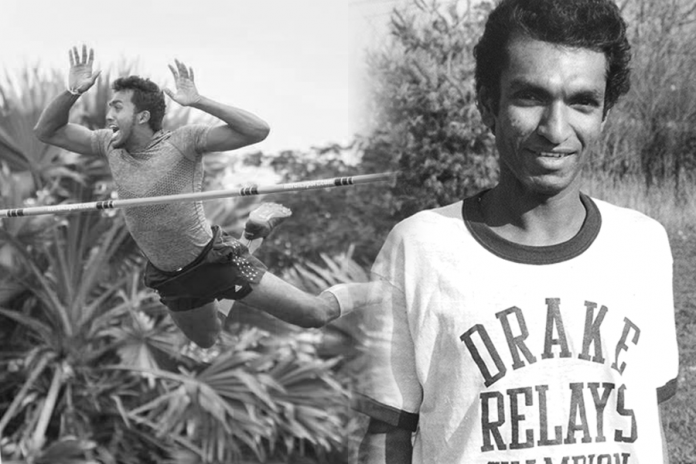 The best of the best at what they do, National Athletic record holders are a unique breed as they have achieved milestones their fellow countrymen have never achieved.
In Sri Lanka, the Island nation which boasts of two Olympic Medals and two world athletic championship medals, a handful of athletes have lifted the country's flag in the international arena while others have managed to achieve their personal best away from home to lay claim to the national record.  
The oldest national record by a Sri Lankan is held by S.L.B. Rosa. The legendary long-distance runner holds the country's best time in the 10,000m, clocking a time of 29:18.0 at Acansas city, USA and was established 42 years ago, in 1975. He also held the national record for the marathon before Anuradha Indrajith Cooray laid claim to the record at the London Marathon in 2015 breaking Rosa's 40 year old record
The best female hurdler to emerge from Sri Lanka, Sriyani Kulawansa holds the oldest women's national record. Kulawansa clocked a time of 12.91secs in the 100m hurdles in 1996 at Atlanta and is the best recorded time by a Sri Lankan in the event.
National Athletic Records | As at 30th August 2017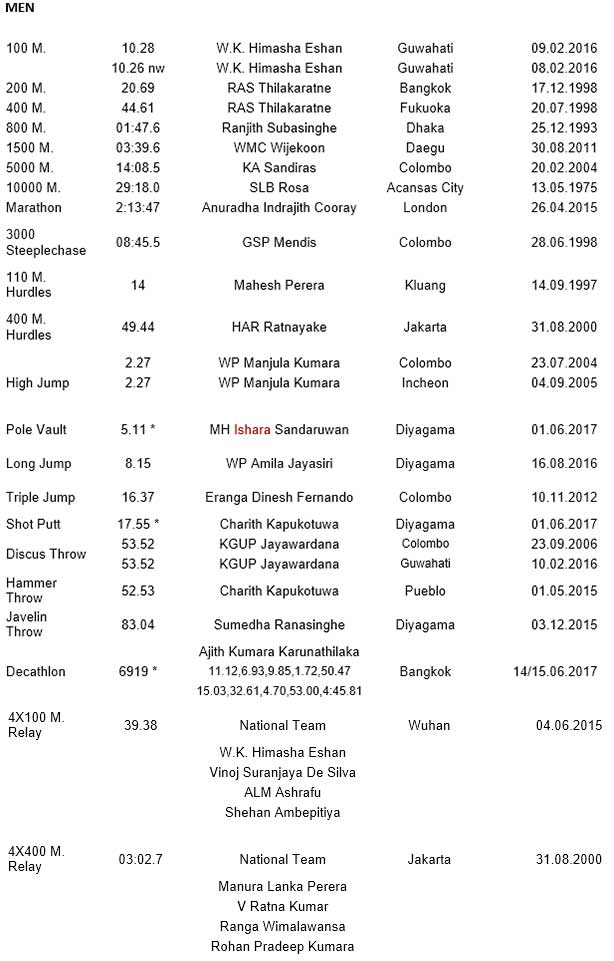 National Athletic Records | As at 30th August 2017