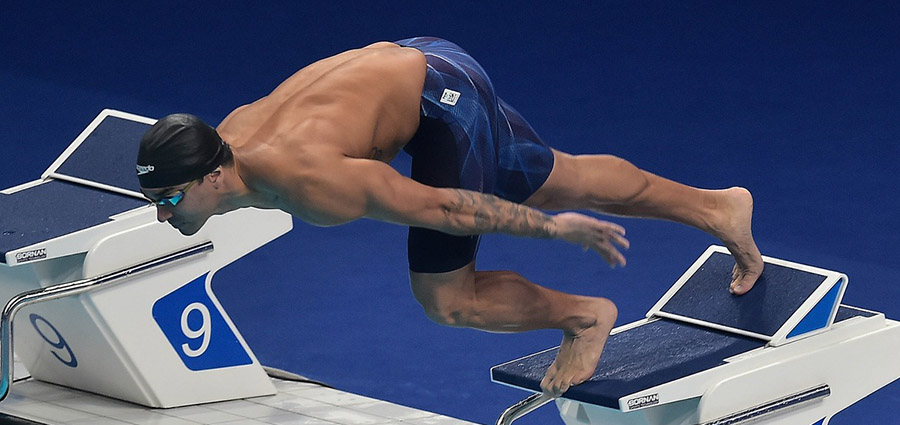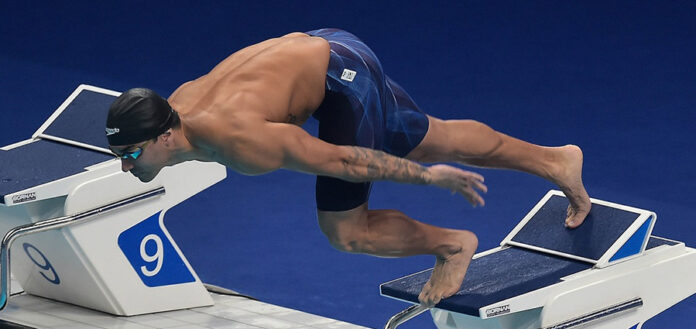 Swimmers Akalanka Peiris and Matthew Abeysinghe took part in the Men's 50m Butterfly Heat 3 and 5, respectively, at the Hangzhou Olympic Sports Centre Aquatic Sports Arena. Peiris ranked 7th in his heat clocking 24.91s, while Abeysinghe was placed 6th with a new National Record timing of 24.58s.
Meanwhile Sri Lankan golfers Thangaraja at 11.50 am, Anura Rohana at 12.00 noon, Mithun Perera at 12.10 pm and Prabakaran at 12.20 pm sounded well and covered the initial tee off with confidence.
Golf Manager Lal Wickrematunga explained, "All four golfers are good for competition any day, but Prabhagaran with his win at the Visakapatnam tournament stands out for the moment.  But, Anura Rohana, already an Asian Games Medalist in the past knows what this challenge is. Any of these players could turn a game around".
Though it was not sufficient in the individual, a total of 213 against a best of South Korea 190 could be thought provoking – looking at four rounds. Thangaraja 71, Anura Rohana 71, Mithun 72, Prabhagarani 72, had played within their capabilities, improvement is needed.
In the boxing arena at the Hangzhou Gymnasium, Niraj Madhushan took on his opponent from China Taipei – Kan Chia Wei in the Men's 71kg Preliminaries – Round 16 bout today, where he lost by 0:5 (WP).
Esports for Team Sri Lanka began today at the China Hangzhou Esports Center. The team comprising – Chamudith Halwinne, Mohamed Riham, Mohammed Rizny and Ramesh Kavindu, competing in Peace Elite Asian Games Version, came in 2nd clocking 57mts. 33.253secs. in the Preliminary Round 1 Group B and successfully went to rank themselves at the 2nd place clocking 01hrs. 03mts. 52.435secs. in the Preliminary Round 2 Group C.