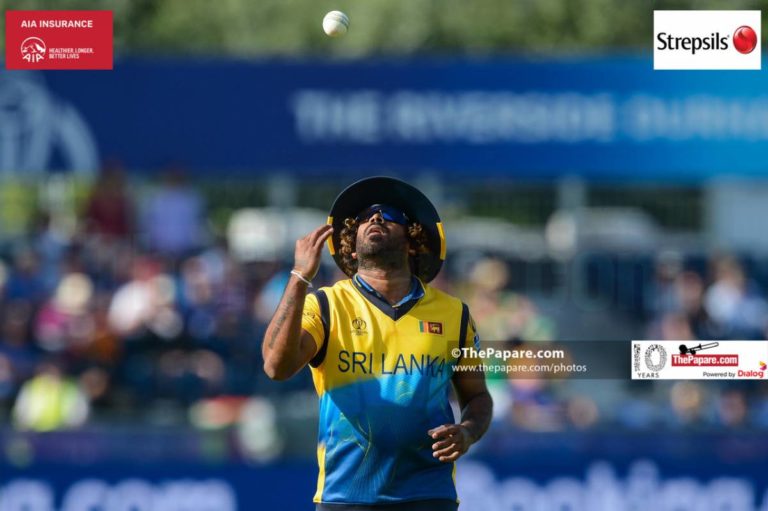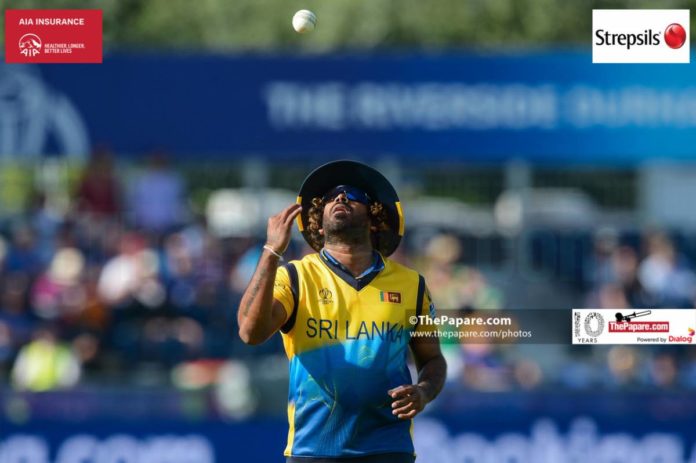 If fast bowling was an art, Malinga would not be the Picasso of it. He'd probably be the Keith Haring or Banksy. Both world-famous revolutionary artists who broke the barriers which confined art to the elite and brought it to the streets as graffiti.
Malinga is quite the same. He brought fast bowling from being an exceedingly technical exercise to a DIY art in Sri Lanka. They said 'high and upright,' he went 'flat and square.' They said 'jump and freeze' at the load up, he went rotating to the crease. All this to suit his game in the sands of the Southern beaches in Sri Lanka. 
Read – Unfulfilled cricketing dreams
The tactician in him was visible since then. 
Science offered Slinga some special effects due to the unusual release point in his deliveries. He surely wasn't aware of those when he started. But, identifying those quirks and optimizing the effects of them, required skills and intelligence. That, this man possessed in abundance. Due to the flat trajectory of the seam, Malinga's reverse swing does not just move laterally, it also moves vertically, taking an inflight dip very late. That is why his deliveries sneak beneath the bat quite often. He used this craft lethally to deceive batsmen. If not, how else will someone defeat a world-class batsman on top of his crease waiting for that yorker with utmost assurance of what they are going to get. 
Proving four in four wasn't a fluke!
ICC Cricket World Cup 2007, Sri Lanka played South Africa in Providence, Guyana. The man with the blonde locks and an eyebrow piercing became the first to pick up 4 wickets in 4 consecutive deliveries. When he ran in at Shaun Pollock – the first of the four wickets – it was more like Pollock wanted to save his toes rather than try to get bat on ball. It was a mid-130 kmph delivery but Pollock had run too far away from the stumps as the ball clattered into the wood. Andrew Hall was probably advised strongly, by his teammates, to always have the bat low and ready to block as he walked out next. Malinga read it just as he saw the batsman take his stance. He ran in and delivered it at the same line, full length, but this time, with a change of pace. Hall was deceived and he ballooned it to extra-cover. Malinga also knew a well-set Jacques Kallis was not going to let even a F-21 Kfir get through his defenses. So, he used Kallis' confidence in his favour and delivered it full-length, outside off, curving it away, and invited Kallis to go for the drive. The South African was expecting a yorker onto the stumps for the hat-trick ball, but here was a dolly which he wasn't ready for. Kallis tentatively prodded at it quite late and nicked it to the wicketkeeper. The only ball that Malinga delivered with extra pace was the last one to Makhaya Ntini which he knew would beat his bat quite easily. 
Read Also – Kaushalya Gajasinghe; An international cricket head coach
Twelve years later, he repeated the feat again with more flamboyance and swagger! This time, being the man to have picked up the most number of hat-tricks in international cricket, there were not many tactics involved. With the new ball in his hand, he was just shooting yorkers at the stumps. The Kiwis who were facing him knew exactly what was coming too, but those cannons at 90 miles per hour were simply unplayable. Ask Colin de Grandhomme about it!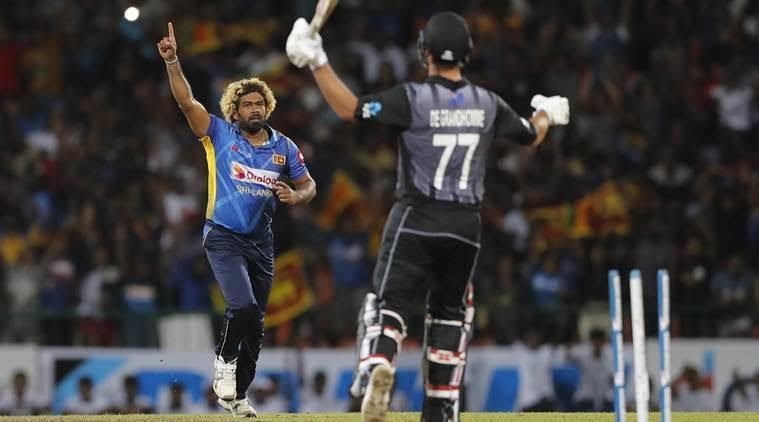 Death over specialist!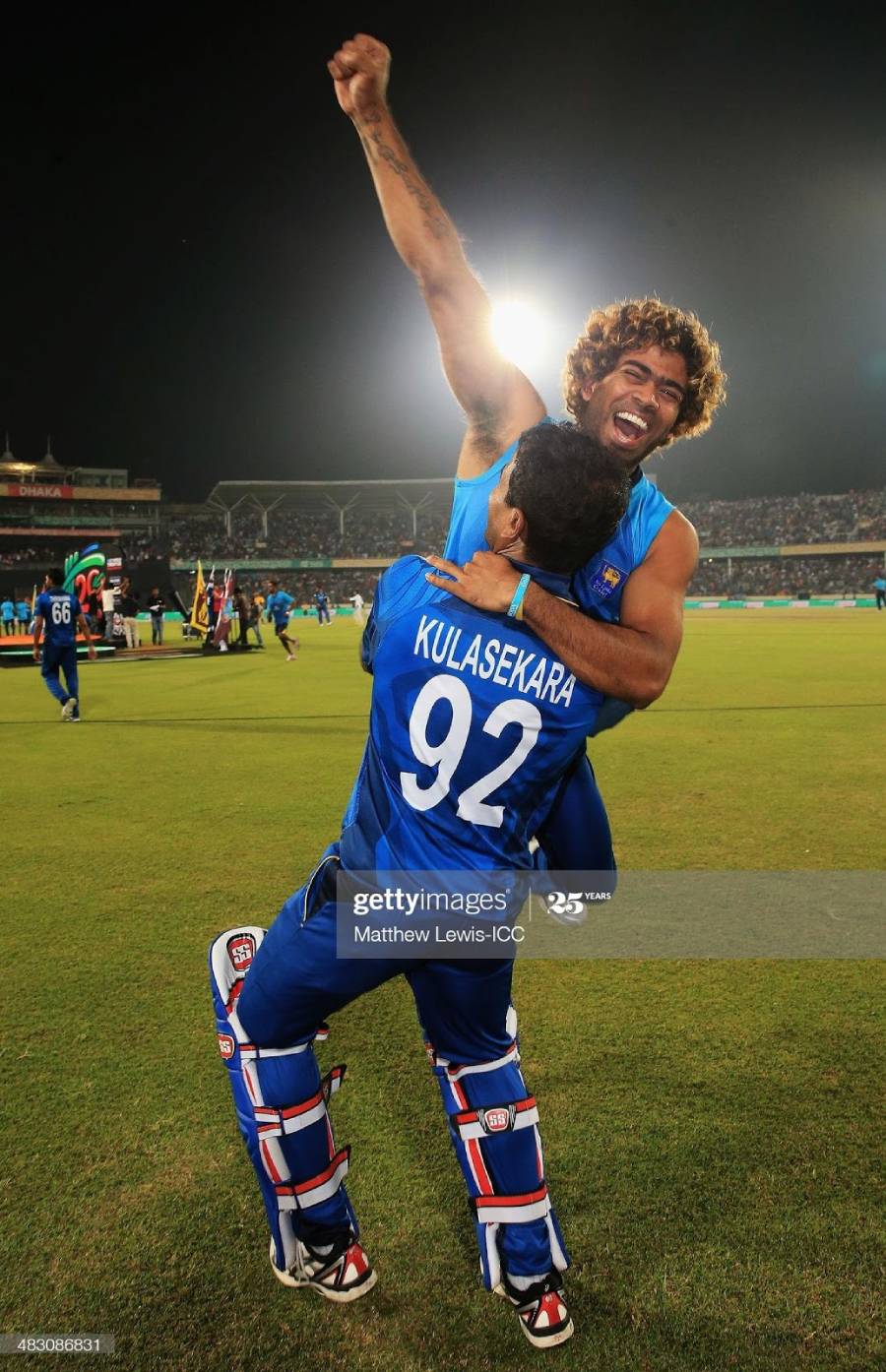 Malinga and Nuwan Kulasekara pulled off the unimaginable, against two of the world's most destructive batsmen in death overs, at the World T20 finals in 2014. The pair restricted the Indian batsmen to just 15 runs in the last 3 overs, picking up 2 wickets too. Kulasekera later revealed that Malinga specifically asked the bowlers to never bowl close to the batsman's body and came up with the wide-yorker idea. Sri Lankan bowlers did an exceptional job in that game keeping India to as low a score as 130. 
Teasing the outside edge!
Every bowler has a Bunny of their own. Malinga's is Martin Guptill. The Kiwi opener has failed 7 times against the Slinga. It is almost as if he just gives up in the battle, it only takes Malinga's stock delivery to get rid of him. Malinga has a star-studded Bunny list. Next to Guptill are Virendra Sehwag, Gautham Gambhir, Sachin Tendulkar and Shane Watson, each having been dismissed 6 times by Malinga. But, it was the way Malinga kept picking up the lesser known Javed Omar of Bangladesh which showed off more of his tactical skills. Omar was dismissed by Malinga 6 out of 7 times the two played against each other and none of the dismissals disturbed the stumps.
Read More – Pulina Tharanga: The orphan who made it to a World Cup
The Bangaldeshi opener had a wall-like defense, so Malinga never bowled good-length for him to gain confidence in his defense. Every time Malinga was up against Omar it was either full or short, just on and around off stump and swinging away from the right-hander, forcing Omar to play. 4 out of the 6 times Malinga found his outside edge and was caught behind. The other two were LBWs which were again angled in from outside off. Maybe Australians might like some of these tips to get rid of Pujara next time!
Toying with the batsman!
Sri Lanka vs England, 27th match of the ICC Cricket World Cup 2019. It was a time where many said Malinga's flare was fading. He proved them all wrong with an exceptional game against the eventual winners. He had picked up 3 wickets at the top of the order and now had to send back the dangerous Jos Buttler to put Sri Lanka in a comfortable position. Buttler came in during Malinga's previous over and he had greeted him with two consecutive deliveries drifting down leg stump, a short ball outside off and a length ball on to the pads. He had already set up Buttler for a false sense of assurance on legside dominance. The next over, Malinga started with a very straight short-leg fielder almost in the way of the non-striker. He began with a yorker, then banged one short which Buttler slapped down the leg-side for four. The next one, a quicker delivery, full and straight and with that straight-ish fielder in sight, vacant on side field and the false sense of assurance, Buttler did exactly what Malinga set him up for. He played across the line, missed the ball and voila! He was out LBW. Malinga was the man of the match as Sri Lanka won the game.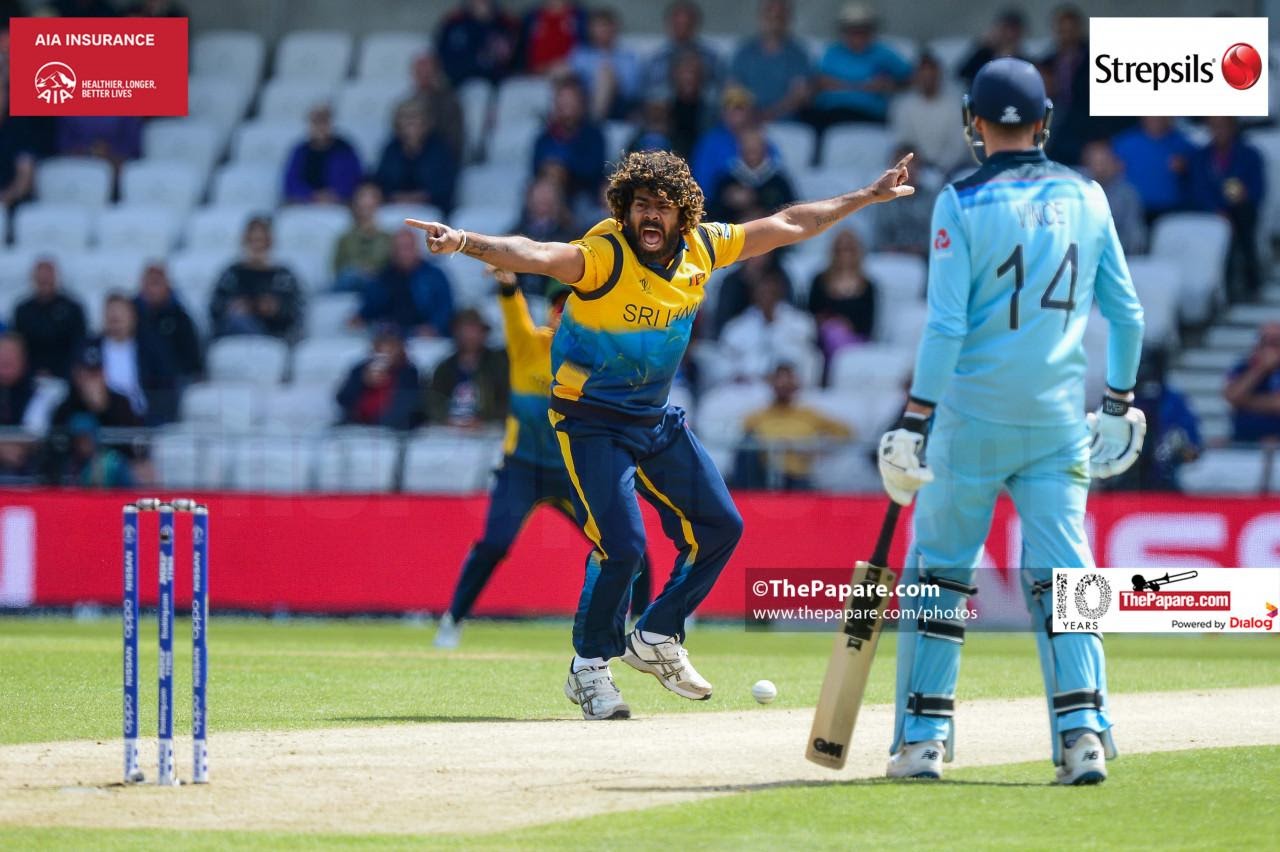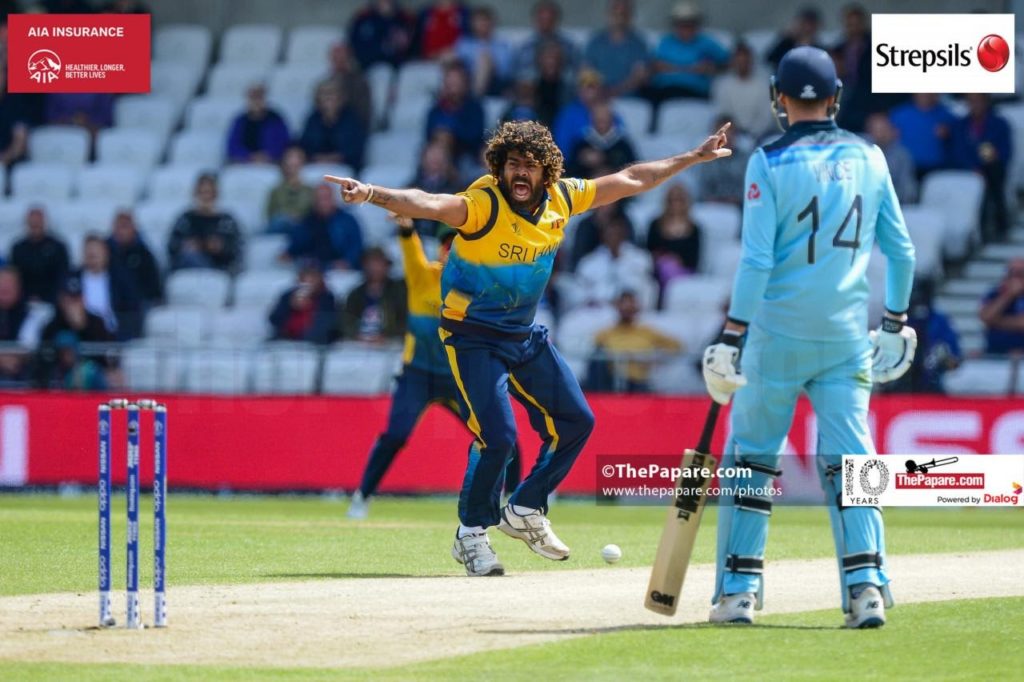 Calm through the storm!
CSK's Shardul Thakur on strike, IPL trophy on the line, the equation was 2 off 1 as Malinga ran in. CSK needed 9 off the last over and with no second thought Rohit Sharma threw the ball at Malinga despite his previous over going for 20 runs. Only two men were placed on the ropes – Deep mid-wicket and long-on. While many cricketing pundits would say go fast at the stumps or wide yorker, the maestro knew a quick delivery might give Thakur the chance to use the pace. He bowled a slower ball, straight at the stumps. To score two against it, Thakur would have to try a big hit, if not a tap and run, which would only fetch him a single. Thakur opted for the big hit, missed it completely and was out LBW.