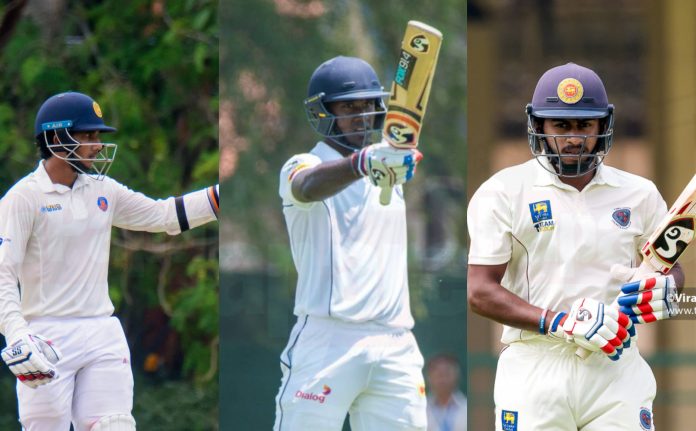 The SLC Major Emerging League 2018/19 consists of 24 teams in 8 groups. The games started on the 4th of November 2018 and was played in a league basis among the groups.

By the end of the league round, all the teams had played two games each against the two opponents in their group. One team from each group will qualify to the quarter-finals of the tournament.
The tournament's aim is to give the budding cricketers a platform and some valuable experience. It was a must for each team to have seven players who are of aged below twenty-three. Two invitational under-19 teams also took part in the tournament as a part of the preparation for the 2020 under-19 world-cup.
>>Click here for more club cricket news<<
Sri Lanka's major clubs staged their younger crops over the last two weeks not just for the trophy but also as a good opportunity to prove themselves and prepare for the upcoming first-class season.
Teams like Sinhalese Sports Club, Burgher Recreation Club, Tamil Union Cricket and Athletic Club and Bloomfield Cricket and Athletic Club had a terrific tournament while Colombo Cricket Club was an unlucky customer who even recorded an outright win but unfortunately lost the quarter-finals berth due to a rain-affected game. Sinhalese Sports Club and Burgher Recreation Club were among the qualified teams who registered outright wins in the first-round.
Bloomfield Cricket and Athletic Club and Tamil Union Cricket and Athletic Club were the top two of the chart with 24.210 points and 21.800 points respectively. Both teams earned first-innings points in both their games. Kamindu Mendis of Tamil Union Cricket and Atheltic Club was very impressive with scores of 107 runs and 88 runs in the first-round.
The 19-year-old Pasindu Sooriyabandara hit a fantabulous 99-runs for Sinhalese Sports Club in their victorious game against the U19-red. SSC won that game by an innings and 34 runs with Tharindu Rathnayake picking up 8 wickets in the second innings.
Burgher Recreation club's outright win was largely a team effort plus the century of Deshan Dias up front. Maduka Liyanapathirana was impressive with the ball in that game picking up 9 wickets in both innings. The game was against the other under-19 team who suffered a 6-wicket defeat.
>>Kamindu Mendis strokes ton; Ashain Daniel takes 5 fer<<
School-leavers Kamindu Mendis, Hasitha Boyagoda and Lasith Croospulle being among the century-makers was a positive aspect of the tournament. Young promising all-rounder Jehan Daniel even made a 156-runs representing Colts Cricket Club. Vishva Chathuranga, Sanjula Abeywickrama and Dulaj Ranathunga were the other school-leavers who were impressive.
Teams qualified:

Negombo Cricket Club, Sinhalese Sports Club, Burgher Recreation Club, Tamil Union Cricket and Athletic Club, Colts Cricket Club, Moors Sports Club, Galle Cricket Club, Bloomfield Cricket and Athletic Club
Fixtures:
Date
Quarter Final
Venue
17-18 Nov – QF 1

Negombo

SSC

P Sara

                     QF 2

BRC

Tamil Union

RPICS

                     QF 3

Colts

Moors

CCC

                     QF 4

Galle CC

Bloomfield

Air Force Katunayake