Navy SC outside center Lee Keegel is ready to challenge the mighty Fijians on his return to national duty after missing two years. The Asia Rugby Championship – division one will be held from 14th – 20th in Malaysia.

The former St. Peter's player had a great season in the concluded Dialog rugby league with the sailors. Scored six tries and he is daring in both attack and defence.
"Well it's always a proud moment when you get in to the national team. We have a good set of youngsters and mixing up with the experience will give us that mental strength." Keegel stated to ThePapare.com on his return.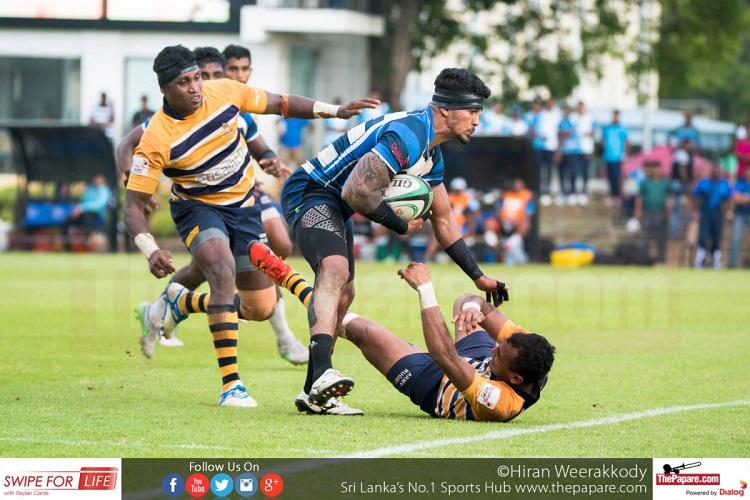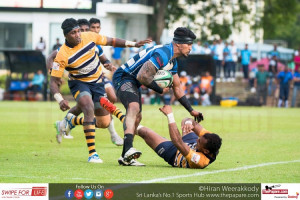 It was confirmed that seven (7) Fijians and a Samoan are in the Malaysian squad, the hosts had a training camp a few weeks ago at Perth, Australia and their preparation for this tournament is no match with the Tuskers prep.
An opposite number of Keegel will surely be a Fijian but he said "We have experience playing with and against the Fijians, in the Carlton 7s, Super 7s and of course in the Navy team, so for me it was a great experience to play with legends like Setefana Cacau (former Fiji 7s captain), Joeli Luitumalagi (Fiji 7s Olympic gold winner), but you know after all they are human as well it will be just a matter of using the right defensive technique in stopping them."
Indeed Keegel was in the lime light a few years ago but now for almost two years Sri Lanka did not have foreign players playing in the domestic club season. Yet Keegel is confident that he can counter the big guns and certainly they have some great skilled players in the team.
Sri Lanka will play Malaysia on the 20th May but before that they will lock horns with the Philippines on the 14th and UAE on the 17th May. Although, Sri Lanka v Malaysia expected to be a decider Keegel also stated that "Not just Malaysia even Philippines and UAE will come hard on us, we have beat them in the past but then Hong Kong and Korea wants to get that vacant place to get in to the World cup in 2019."
Keegel added that Sri Lanka Rugby (SLR) is helping us in all possible aspects and it's good to have Fereti as the coach; he will know some Fijian tricks beforehand. The outside center also expressed that he would prefer having trained a bit longer but last two weeks training was very good and he can't wait until the Philippines clash.
Finally Keegel is hoping to give his best to the captain Roshan Weerarathne and to the country and make Sri Lanka proud.