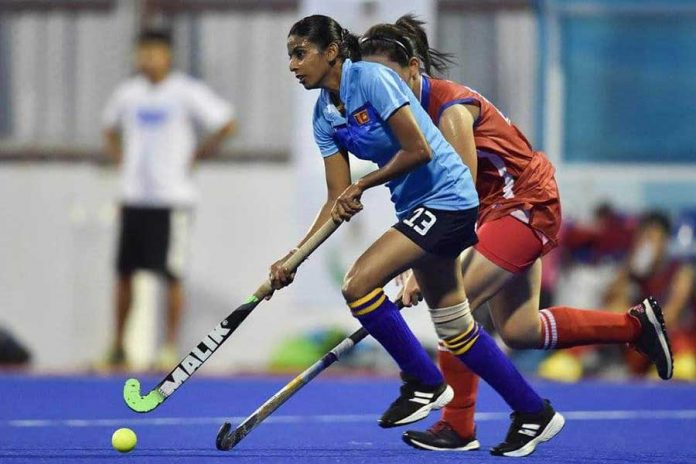 Sri Lanka Masters Women National Hockey Association (SLMWNHA) is conducting the 'Iconic Ladies 11-a-side Hockey Encounter' on Saturday 16th February 2019 at the Astro Turf Hockey grounds, Colombo.
Hockey is a fast-fading sport in Sri Lanka and one of the main objectives of this encounter is to resurrect interest in the sport among the country's younger generation. Yet another objective of the event is to felicitate five schools from rural areas of Sri Lanka.
SLMWNHA, the organizers of the event, comprises a die-hard group of ex National women hockey players that became the first team to represent Sri Lanka at the Masters World Cup Hockey Tournament held last year in Spain.
"We are very proud of our efforts at the Masters World Cup last year in Spain. After this great European adventure and culture exposure we have many goals in mind to develop Hockey in Sri Lanka" said Sobitha Mendis, President of the Sri Lanka Masters Women National Hockey Association. "It is after meeting the European hockey community in Spain that we realized the potential there is for Hockey in Sri Lanka. We were amazed to see how much they value the fellowship and camaraderie the sport brings."
Catia Koller, former national player from Switzerland will grace the occasion as the Chief Guest and offer motivation to aspiring young Hockey players from Sri Lanka.
"Being wives, mothers and professionals our mission is to prove to our younger generation that our sporting careers need not end after marriage. This is why we decided to name this event after all the 'Iconic Ladies' who have sacrificed so much for the sport" said Ruwaiza Sela, Secretary of SLMWNHA. "We would like to invite you to witness this event and support us in the upbringing of this beautiful game in Sri Lanka."
The inaugural tournament will begin its course at 8:00am at the Astro Hockey Turf and will have its final matches from 4:00pm onwards.