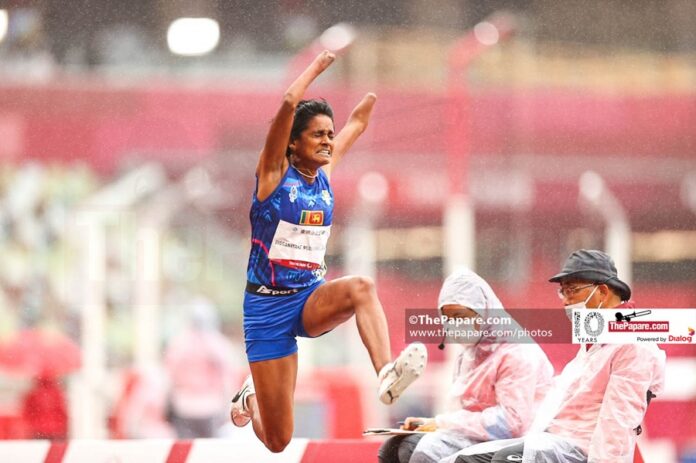 Kumudu Priynaka, Sri Lanka's only female participant of the 2020 Paralympic Games currently ongoing in Tokyo, bowed out of the games today after being placed 9th in the Women's Long Jump –T47 event where she recorded a personal best leap of 4.92m. 
Kumudu's personal best leap came in her first attempt in the competition with her second and third attempts reading 4.77m & 4.73m, respectively. She was placed 9th overall for her best of 4.92m with only the top 8 advancing to the next round for three more attempts.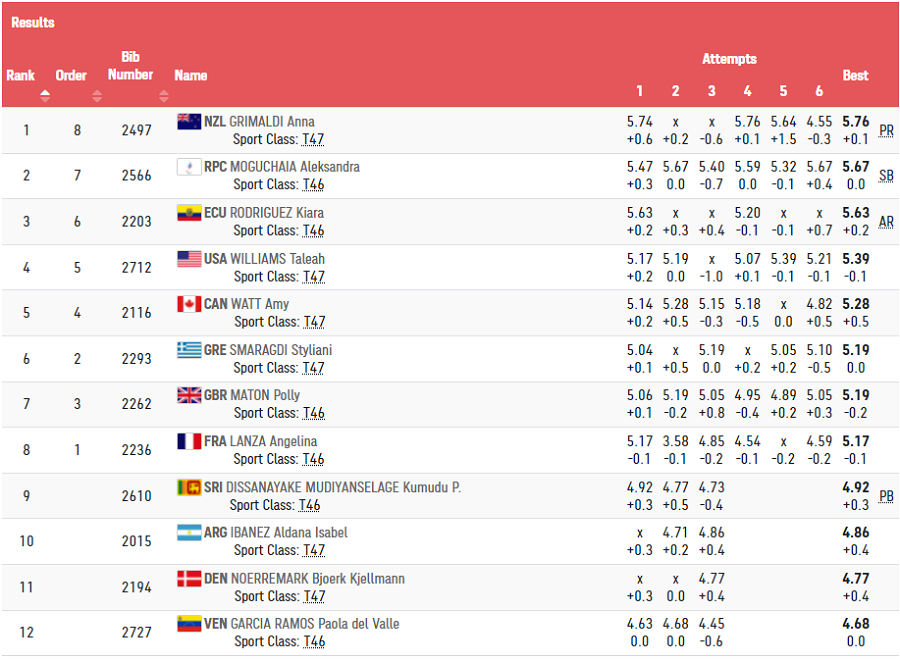 The Women's Long Jump –T47 final was held in difficult conditions with the heavy downpour being a continuous feature throughout the competition. Despite the unfavorable weather conditions, the event was competed at a high intensity with the best leap of 5.76m by Kiwi Athlete Anna Grimaldi registered as a new Paralympic record. Aleksandra Moguchaia of the Russian Olympic Committee won Silver with Kiara Rodriguez of Ecuador winning the bronze medal. 
Kumudu Priyanka made her Paralympic debut competing in the Women's 100m T47 heats an few days ago.
Read: Kumudu Priyanka makes her Paralympic debut
Reaching their personal best in a competition of this stature is the most you can ask from any athlete and this brave athlete has done her motherland proud with her efforts at the Paralympic Games 2020. 
33-year-old Priyanka became injured in 2006, aged 16 when a live hand grenade exploded in her hand while working outdoors with her mother. Guided by Mr. Premadasa Dissanayake of Sri Lanka Foundation for the Rehabilitation of the Disabled (SLFRD – Rehab Lanka) she took up para sports in 2006 becoming the 100m, 200m & Long jump national champion in the very first competition she participated in. 
Priyanka became the second Sri Lankan female athletes to feature at Paralympic games behind Amara Indumathi who featured in the 2012 London & 2016 Rio Paralympic games. 
Keep it locked to ThePapare for the Paralympics updates.