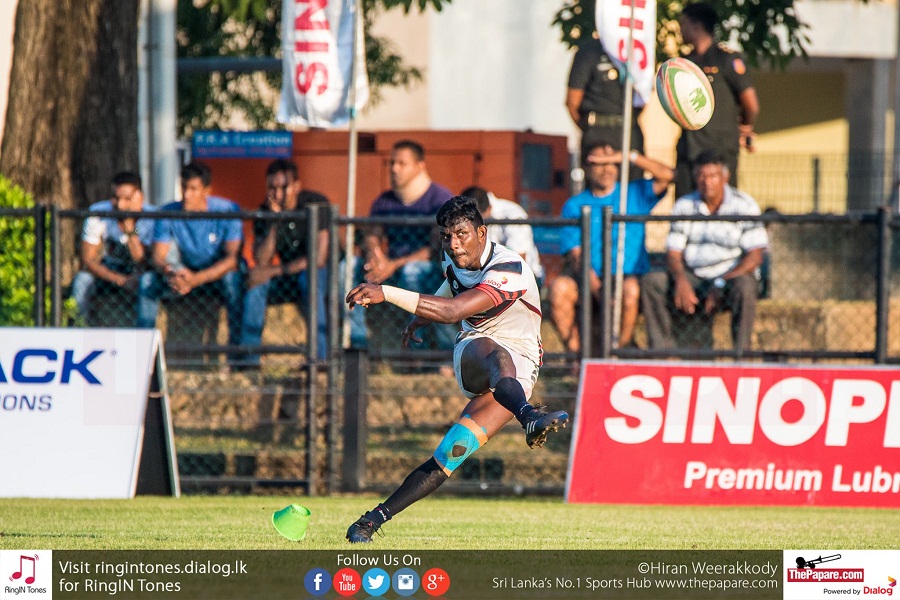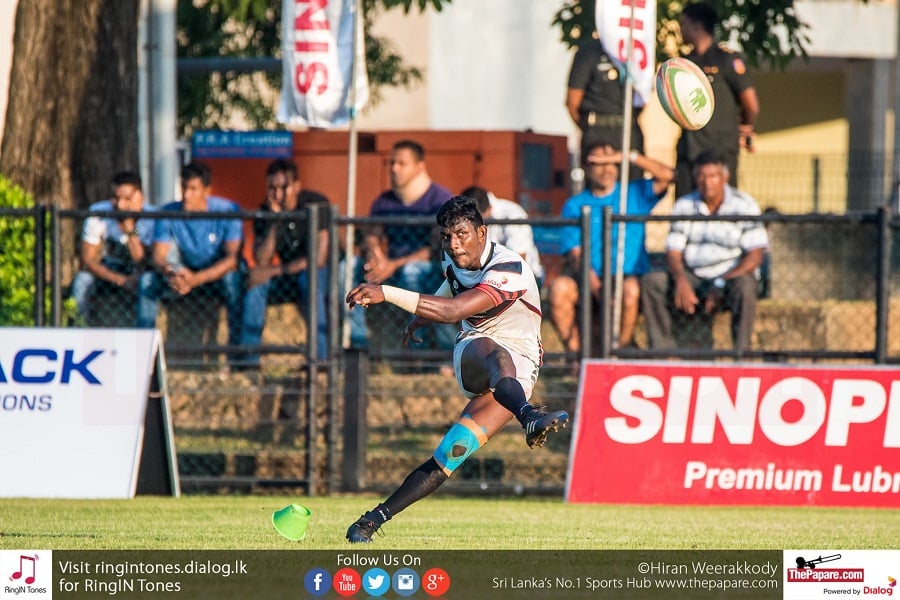 A successful flyhalf-centre combination between schoolboy talent Samuel Maduwantha and the experienced Lee Keegal saw CH & FC end their 30-match win-less drought last weekend when they defeated CR & FC.
It was a long time coming for CH&FC as they registered their first win in 31 matches, beating arch rivals CR&FC by 19 points…
The young Samuel Maduwantha who is on his first Dialog Club Rugby Season representing the age-old Colombo Hockey and Football Club (CH & FC) had an impressive stint with his boot switching to the flyhalf position after playing fullback in the first two weeks.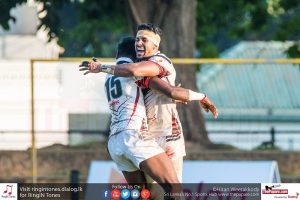 Combining alongside inside center Lee Keegal, the duo did the trick for the CH side winning the Colombo 7 derby against CR & FC 19-12. CH & FC's points were distributed between the two of them with Keegal scoring the important two tries and Maduwantha kicking the three penalties.
"He (Samuel) was one of the key players who made all the good moves to move forward. He's a good young player with a good future ahead" added Lee Keegal on the young Maduwantha.
"To be honest, he is the man of the match, for me, because of him we went forward"
Schoolboy sensation Samuel Maduwantha stole the spotlight in 2016 with his skill with the boot where he took his alma-mater St. Anthony's College to many cherished victories. He was the highest points scorer in the Singer Schools Rugby League that year as well.
This year's school season was however not the best runs for the 19-year-old Antonian who also missed out on the final few games due to injury. Making a comeback to rugby, the young Maduwantha started off for CH & FC in the #15 jersey this season.
"I failed in my school season so I came to CH & FC to somehow  correct my self. We lost matches but we learnt and moved forward" added the flyhalf for CH & FC who has with him a total of 20 points off the boot in three games.
"Coach Laga told me to play flyhalf and it is a position that I like to play and I am happy that I did my best"
With the Asia Under 19 Championship coming up in December, national selectors will surely keep an eye on young Maduwantha as a definite option when the junior Tuskers will play Hong Kong.
The Future Today with Samuel Maduwantha
ThePapare.com's Future Today segment in 2016 featured Samuel Maduwantha