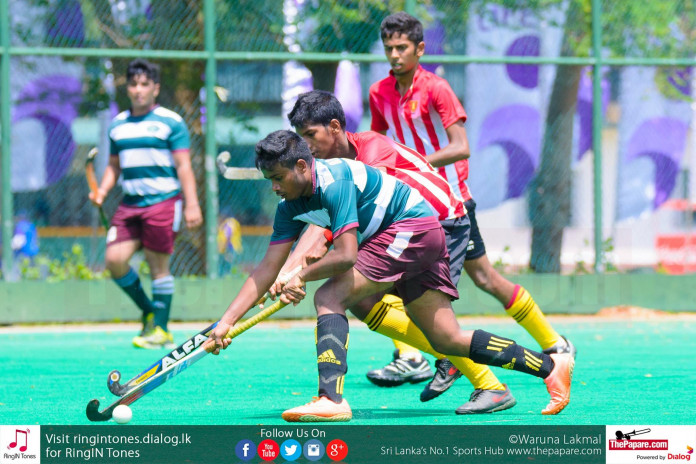 The annual Colombo League Hockey tournament which is organized by the Colombo Hockey Association started off last week at the Colombo Astro turf.
The first match in the men's category for the day was between CH & FC 'A' and Old Nalanda. In the first few minutes both teams played very energetically with high levels of skill but both teams were goalless until the first half ended. As the second half started CH & FC changed their game pattern to a fully offensive game which led them to score the first goal for the day. In the next minute Old Nalanda went onto score a goal. This moment was very crucial for both teams as they had obtained equal goals. In the last minute CH & FC was able to get one more goal through a penalty corner and this made the final score as 2-1.
Photos : Colombo Hockey League 2017
The next match, which was between Malays and University of Jayawardanapura, grabbed the attention of everyone since the Malay's team seemed to take charge of the game. University of Jayawardanapura failed several times in their offensive strategies but Malays club from the start to the end took the maximum advantage from the strategies implemented. Unfortunately, University of Jayawardanapura couldn't score any goal and Malay's hockey club won the match by 4-0.
The match between Old Ananda and Old Zahira was also an exciting game. Both teams were able to obtain one goal as the first half ended but as the second half started Old Zahira took the lead by scoring another goal. The game between these two teams was very tight and it ended as 1-2 making Old Zahira the winners.
Malays again took down Old Royal stickers with precise tactics in the following match. Malays were leading in the first half and went on to win the match by 5 goals to two. The final match of the day took place between University of Colombo and CH & FC 'B'. From the start of the match both  teams showed a very aggressive game and they scored one goal each as the first half ended. But University of Colombo was lucky enough to obtain another goal in the last few minutes through a penalty corner and won the match by 2-1.