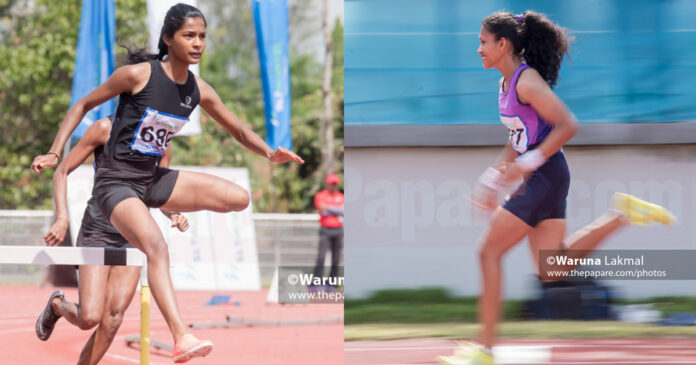 The Sri Lanka Junior National Athletics meet will be held from the 9th – 12th of May at the Sugathadasa Stadium. The meet comes back to the calendar after a lapse of two long years, due to the Covid-19 pandemic.
The 100th Senior National Athletics Championship was partially concluded on the 8th, 9th and 10th April at the Diyagama Mahinda Rajapakse Stadium. The third and final day was washed away due to heavy rainfall and a few major finals were postponed to the 23rd of April. The 100m and 400m finals were also among the unfinished events in Diyagama.
Four age groups including the Under 16, 18, 20 and 23 will be included in the Junior Nationals while the Athletics Association of Sri Lanka has introduced the entry standards for each of the events in their respective age categories.
Junior stars like Tharushi Karunaratne and Ameshi Hettiarachchi who both renewed Junior records at the Senior Nationals this year will also be competing in the Juniors in May.
Karunaratne is responsible for besting Dilshi Kumarasinghe's record in the 400m and young Ameshi Hettiarachchi renewed the Women's 400m Hurdles title.
The Sugathadasa Stadium was out of commission in the past few months with it undergoing some renovations and this meet will be the first to take place at the Stadium for the year 2022. This is also the first Junior National meet to happen for the year.
ThePapare.com will bring you results, photos and more news from the Junior National Athletics Meet, so keep it logged onto www.thepapare.com/athletics.