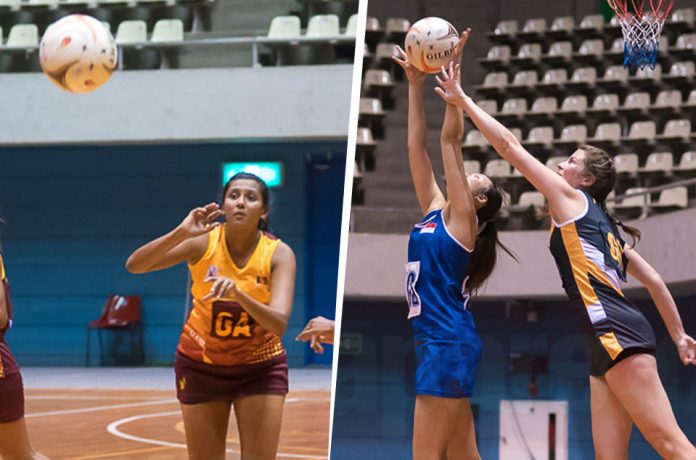 Sri Lanka National Pool and Singapore defeated Sri Lanka Development and PStar Netball Club on the 2nd day of the Invitational International Netball Tournament at the Sugathadasa Indoor Stadium.
Sri Lanka & Sri Lanka Development Netball pool secured dominant..
Singapore v PStar Netball Club
Singapore thrashed PStar Netball Club 111-08 in the first match of day 2 to register their 1st win of the tournament.
Singapore dominated from the 1st quarter where they led 31-2. They added another 25 points as the scores read 56-3 at half time.
They continued the momentum in the 3rd quarter even with a host of changes coming in. The 3rd quarter scores were 23-2. Singapore had their best in the 4th quarter scoring 32 while PStar Netball Club only managed 3 points as the match ended 111-8.
Sri Lanka v Sri Lanka Development
Sri Lanka had another dominant victory with a 74-24 win against Sri Lanka Development.
Sri Lanka rested star shooter Tharjini Sivalingam and skipper Gayanjali Amarawansa for the match and tried out a few combinations especially in mid-court.
Sri Lanka National Pool led 17-4 at the end of the 1st quarter before finishing the first half 38-10.
Head Coach introduced Ellilenthini Sethukavalar as goal shooter for the final two quarters. Ellilenthini like Tharjini Sivalingam is from Jaffna and was unearthed through the Inter Association Netball tournament held a couple of months back. Ellilenthini is 196cm tall, just 10 centimeters shorter than Tharjini.
Ellilenthini had a good outing as Sri Lanka won the 3rd & 4th quarters 20-6 & 16-8 respectively. The Sri Lanka Development Pool minus a few names due to school tournaments played their best in the 4th quarter.
>> For more Netball News Click Here <<