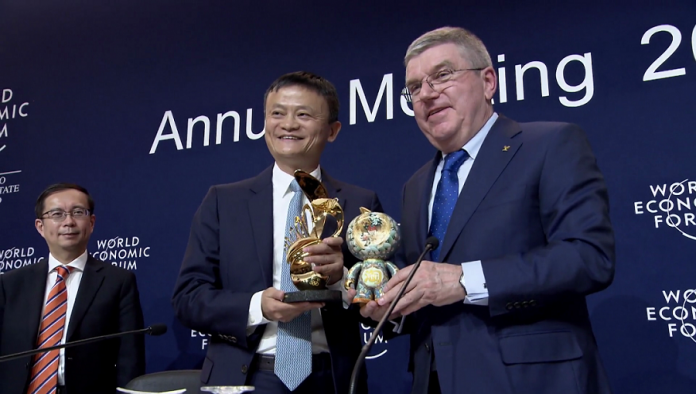 The International Olympic Committee (IOC) and Alibaba Group today jointly announced a long-term partnership through 2028. Joining The Olympic Partner (TOP) worldwide sponsorship programme, Alibaba will become the official "Cloud Services" and "E-Commerce Platform Services" Partner, as well as a Founding Partner of the Olympic Channel.
Commenting on their partnership IOC President Thomas Bach, attested that "It (the partnership) puts the technology, in particular the innovative cloud technology of Ali Baba at the service of the world wide Olympic movement, and in fact I trust it's not (just) a partnership it's a strategic partnership for 12 years and this shows that together we are committed to make the best use of cloud technology for the entire Olympic movement in all the 206 national Olympic committees around the world."
Alibaba Group Founder and Executive Chairman Jack Ma was excited at the possibilities of the newly formed partnership provides "We are excited by the agenda 2028 and we think that with our technology innovation, we can get involved and realize our vision and mission to make the world more happier and healthier. Olympic family is the target and the organization. We will love working together so we can help and join together to make the Olympic in the next digital era."

The partnership was announced today at the World Economic Forum in Davos, Switzerland, with IOC President Thomas Bach, Alibaba Group Founder and Executive Chairman Jack Ma and Alibaba Group Chief Executive Officer Daniel Zhang.