The King hits 30K
06/02/2018
A kid from Akron, Ohio who was born to a 16 year old mother, Gloria Marie James has reached elite heights in basketball and is arguably the best player ever to play the sport in human history.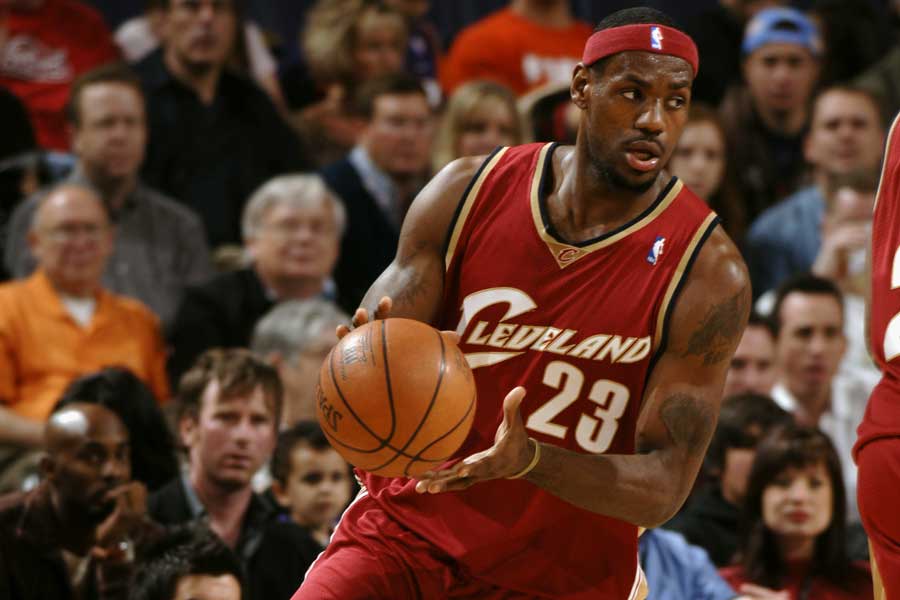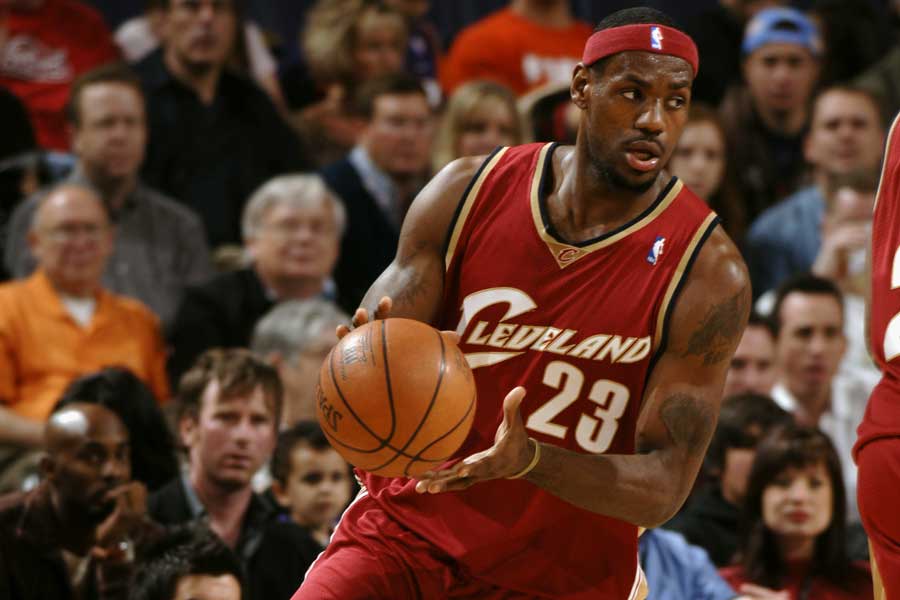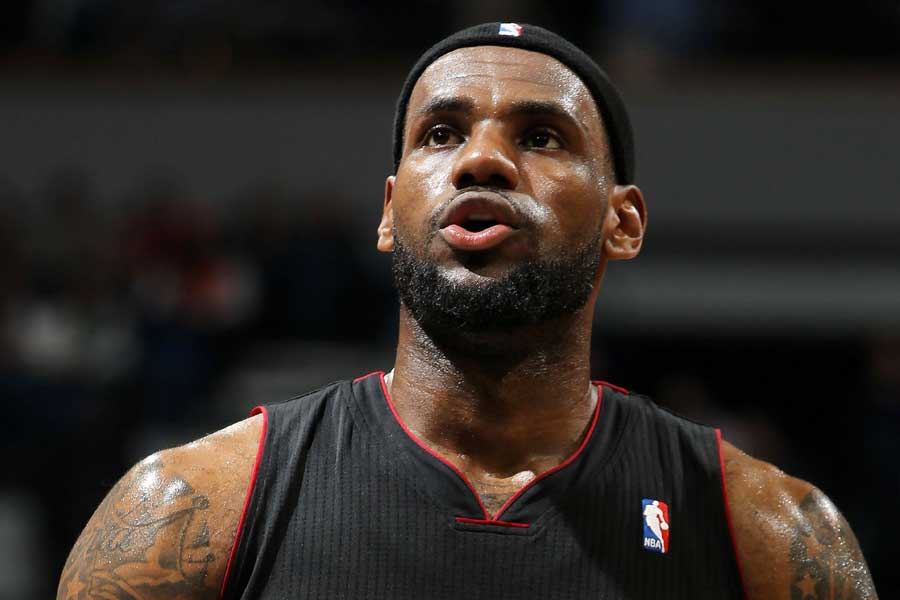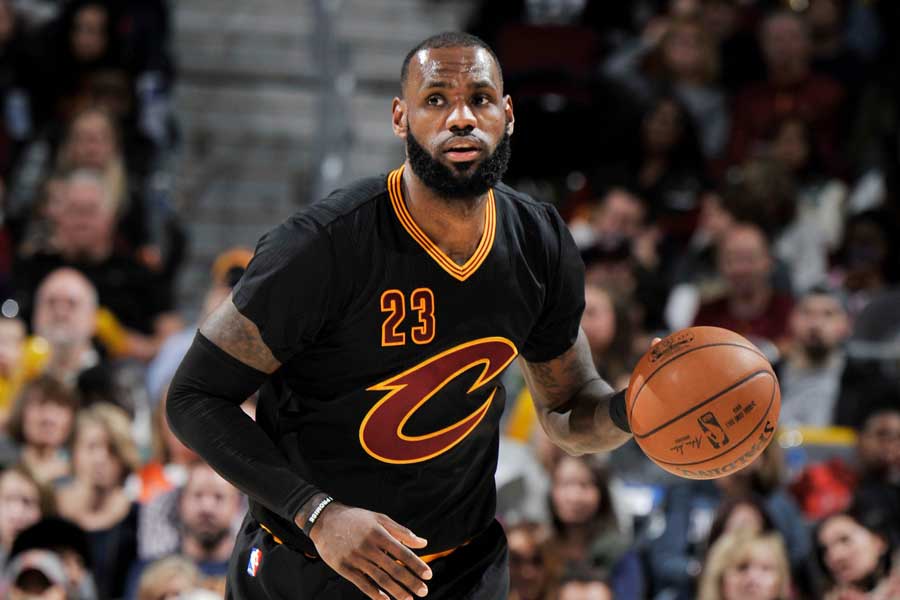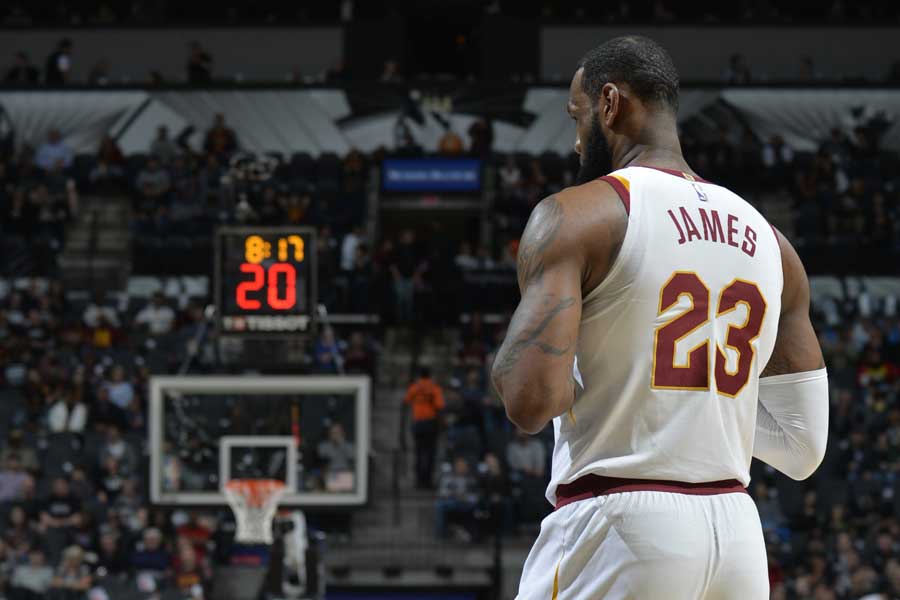 LeBron Raymone James aka "King" James who is now treading amidst the stat lines of greatest of all time is expected to set new standards as he shows no signs of slowing down.
Since James was drafted 1st in the 2003 NBA draft and selected by his hometown franchise, Cleveland Cavaliers, he has been living up to the hype that he received from his high school days and he's surely been more than he was expected to become.
With career averages of 27.1 points, 7.3 rebounds and 7.1 assists per game, James is currently the only player over 30,000 points, 7,000 rebounds and 7,000 assists and it doesn't seem like anyone else will ever reach the milestone.
Congratulations, @KingJames with 30,000 points, 7,000 rebounds and 7,000 assists. THAT IS @NBAHistory #LeBronJames @NBA @NBAcom

— TheBillRussell (@RealBillRussell) January 24, 2018
James has always been a pass first player since his younger days. Total engagement of the rest of the players on the court along with him has always been his trademark as his scoring prowess opens the floor, allowing other players to display their potential. 7,883 assists with a career high of 17 should tell the story of how accomplished LeBron is for a small forward. Throughout his playing career, James has switched into all the positions on the floor and has easily dominated due to his high basketball IQ and uncanny talent thus his stats speak for all the speculations made by the NBA fandom so far.
https://www.youtube.com/watch?v=EedKXdMzm5o&feature=youtu.be
One of the most brutal aspects of LeBron is his chase down blocking. Since the beginning of his NBA career, James has made iconic blocks on so many different players and at crunch times when it matters the most. Most of his greatest blocks were recorded during NBA finals where James hoops in a whole other zone. The "King" who is now in his 15th season has 869 blocks in total while averaging 1.1 blocks per game this season and if possible his anticipation and timing is getting better.
https://www.youtube.com/watch?v=O8l-t4t5KXU&feature=youtu.be
Amidst the potential the "King" has shown on the court with passing and rebounding, his scoring capability is what made the headlines a couple of days ago.
30,000 points!
Throughout the NBA history, only 6 other players have achieved this incredible feat before James.
https://www.youtube.com/watch?v=KxK5hqqmIIg&feature=youtu.be
Kareem Abdul-Jabbar sits on top of the list with 38,387 points as he's followed by Karl Malone, Kobe Bryant, Michael Jordan, Wilt Chamberlain and Dirk Nowitzki. James who recently joined the Greatest of All Time (GOAT) list of scoring is on a fast track to score the most points in the league and it'll be nothing but another feather in his cap. 33 years old and still the 2nd in field goals made in the restricted area this season is proof that James's strength and ability to muscle his way through isn't ceasing any time soon.
https://www.youtube.com/watch?v=7hjUPRQEx6A&feature=youtu.be
Being the best in the team hands you over the responsibility of stepping up at crunch time to carry the team over the winning line. LeBron who is undoubtedly a great finisher is now evolving into a sharp shooter as well thus it's an absolute nightmare to guard him. His clutch performances draw 'ooh's and 'aah's from the crowd and here's a clip to enjoy the King in full flow from his favorite spot on the floor when it matters the most.
https://www.youtube.com/watch?v=o-lDuoI1jAQ&feature=youtu.be
Tons of congratulatory messages flooded all social media platforms as the "King" reached 30K points and history was made by James being the youngest ever to do so.
From #Akron to #30k @KingJames well done my brotha

— Kobe Bryant (@kobebryant) January 24, 2018
James with his skills and stature, is compared often with Michael Jordan regarding the GOAT to hoop and currently Jordan only stands above LeBron with 3 additional NBA championships. James who has been chasing the ghost of Jordan is gradually inching towards the same status and if he caps off his career with 5 or more championships, one will have a hard time arguing that Jordan still sits above LeBron.
Due to the difference of eras and the physicality allowed in the game, it's truly unwise to compare both and as true enthusiasts of the game, it'll be wiser to appreciate the greatness. #23 depicts dedication, talent and domination.
LeBron has been the face of NBA for 15 consecutive years after Jordan and Kobe and is still going strong. Once he steps down from the mantle, it'll be interesting to see who runs the floor.
With James reaching free agency at the end of this season, it'll be a real head spinner to see where he lands. Rockets, Clippers, Knicks, Lakers and 76ers are the front runners to pursue James and even Spurs are showing a slight interest at the moment. Reign of LeBron may still not be over!
Currently with the struggling Cavs unit, James averages 26.8 points, 7.9 rebounds and 8.8 assists. Recently suffering a loss to the Detroit Pistons has diminished the Cavs record to 29-20 and with the trade deadline gradually closing in, possibility for drama still exists and Cavs are set up in trade talks to acquire veteran center DeAndre Jordan, George Hill and Kemba Walker. James is determined to dethrone the Warriors this year and it'll be pure greatness that will get him there and we are surely guaranteed be amazed.
https://www.youtube.com/watch?v=Yb7jFafo3x4&feature=youtu.be
So that's a wrap for this week. Until next week, keep balling!
International Basketball
Layout Content
Single Image Layout