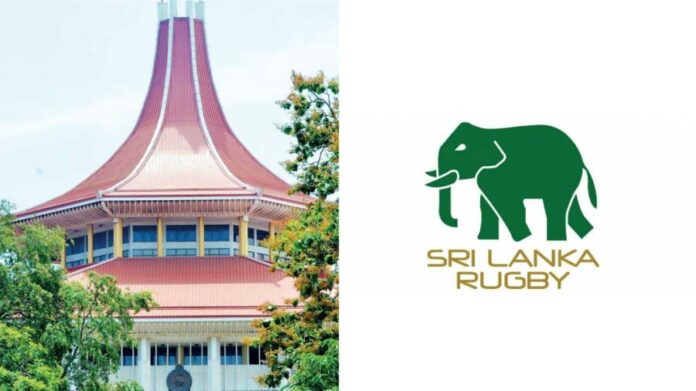 An interim order suspending the enactments of the Gazette issued by Ex-Minister Namal Rajapaksa temporarily suspending Sri Lanka Rugby (SLR) has been issued by the Court of Appeal today(13th). This order will be in effect until the 30th of June 2022.
The Former Minister of Youth and Sport Namal Rajapaksa decided to temporarily suspend the registration of the Sports Association for Sri Lanka Rugby on the 1st of April, a day prior to resigning from his post and handing the reigns of SLR to Mr Amal Edirisuriya, Direcotor General of the Department of Sports.
This was announced via Extraordinary Gazette No- 2273/85 dated 1st of April 2022 and had been ordered by Minister of Sports Namal Rajapaksa with provisions under Section 32 and 33 of the Sports Act No. 25 of 1973.
The writ application regarding the temporary suspension of SLR was taken up in the Court of Appeal in the presence of Justices Sobitha Rajakaruna and Dhammika Ganepola. President of SLR Rizly Illyas and SLR had filed the petition in court naming the Ex Sports Minister Namal Rajapaksa and six others as respondents.