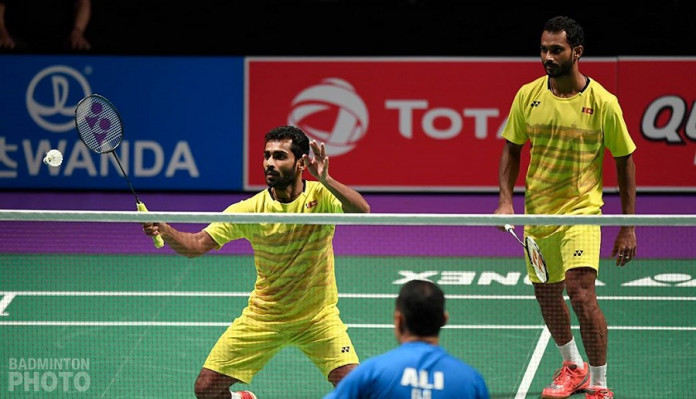 Sri Lanka opened their Sudirman Cup campaign with two resounding wins over Fiji and Tahiti respectively.
The Sudirman Cup is the world mixed team badminton championship which takes place every two years. There are five matches in every round: men's and women's singles, men and women's doubles and mixed doubles while the Cup is named after Dick Sudirman, a former Indonesian badminton player and the founder of the Badminton Association of Indonesia (PBSI).
It was a day for the Sri Lankan badminton players who took flight to China on the..
There is no qualifying round while the competing teams are divided into 7 groups based on their performances. Only teams in group 1 will have a chance to lift the trophy as the teams in other groups fight for promotion. The teams who finish last in the group will be relegated to the lower group, except the final group. The promotion-relegation system was last used in 2009 and teams competing will now be grouped by world rankings.
Read Also: Sri lanka's Niluka on his quit plans after 2020 Tokyo Olympics
Sri Lanka made light work of Fiji in the opening tie with all players recording comfortable wins in their five respective events with Sri Lanka's top shuttler Niluka Karunaratna looking in decent form.  Niluka also beat Louis Beaubois 21-5,21-4 in the Men's Singles to kick things off against Tahiti while Thilini Hendahewa beat Camille Lepetit 21-5,21-6 in the Women's Singles. The rest of the Sri Lankan team eased to victory for another clean sweep as the Lankans made it two out of two. They will take on Slovakia in their third tie scheduled on the 24th of May.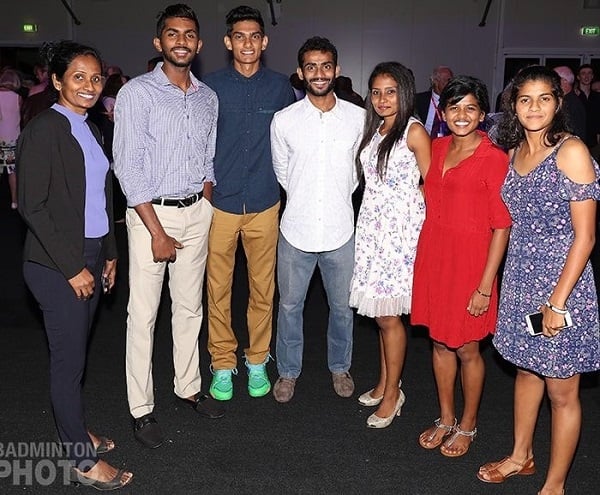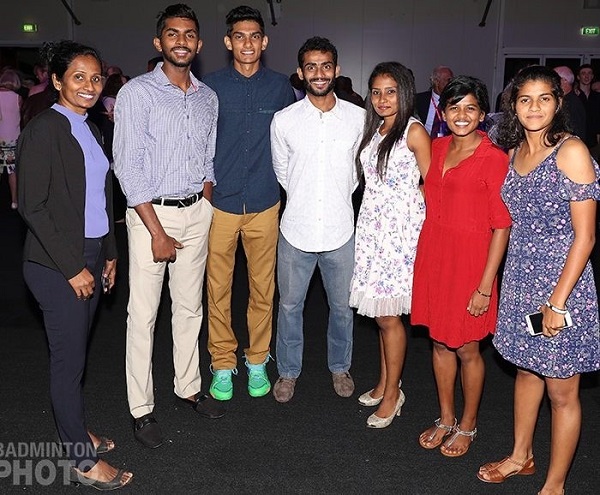 The Sri Lankans are heading their group at the moment but Slovakia are equal on points with two out of two wins and it will all come down to the much awaited third tie on Wednesday.
Sri Lanka vs Fiji(5-0)
MS-Dinuka Karunaratna beat Martin Feussner 21-3,21-5
WS- Thilini Hendahewa beat Karyn Gibson 21-5,21-3
MD-Dinuka Karunaratna/Niluka Karunaratna beat Ahmad Ali/Soon Seng Low 21-5,21-8
WD-Kavindi Sirimannage/Thilini Hendahewa beat Danielle Whiteside/Karyn Gibson 21-8,21-7
XD-Renu Hettiarachchige/Niluka Karunaratna beat Ahmad Ali/Danielle Whiteside 21-5,21-10
>> Visit the Badminton Hub <<
Sri Lanka vs Tahiti(5-0)
MS-Niluk Karunaratna beat Louis Beaubois 21-5,21-4
WS- Thilini Hendahewa beat Camile Lepetit 21-5,21-6
MD-Dinuka Karunaratna/Niluka Karunaratna beat Rauhiri Goguenheim/ Manuarii LY 21-5,21-8
WD-Kavindi Sirimannage/Thilini Hendahewa beat Esther Tau/Aurelie Bouttin 21-10,21-6
XD-Buwenaka Goonathileka/Kavindi Sirimannage beat Aurelie Bouttin/ Rauhiri Goguenheim 21-4,21-9