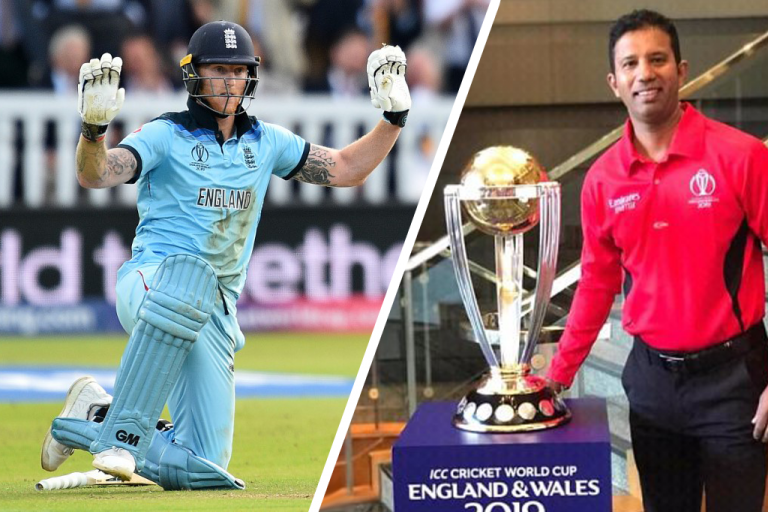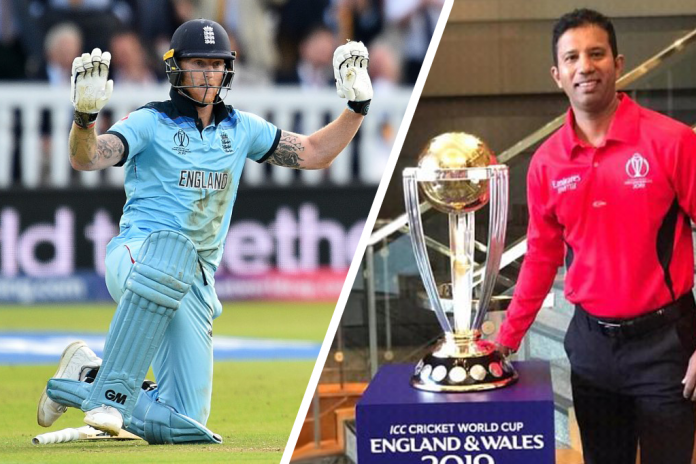 The ICC World Cup 2019 final certainly was one of the best matches the world has ever seen. But it will go down as one of the most controversial matches as well for one decision that from some levels, effected the fate of the world champions at the end.
In a recent interview for Sunday Times, Umpire Dharmasena has revealed his opinions on the controversy around the decision.
"It's easy for people to comment after seeing TV replays, I agree that there was a judgmental error when I see it on TV replays now. But we did not have the luxury of TV replays at the ground and I will never regret the decision I made. Beside the ICC praised me for the decision I made at that time." The former World Cup winner said to Sunday Times.
Ben Stokes asked the umpire to take off four overthrows during World Cup final
In the 100th over of the final, When England needed  9 from 3 balls to snatch the World Cup, Ben Stokes' 'Bat of God' ricocheted the ball to the boundary which was thrown by Martin Guptill and England were granted 6 runs (4 overthrows + 2 runs which batmen ran) by Sri Lankan umpire Kumar Dharmasena. Ultimately it helped England to become World champions for the first time.
"There is no provision in the law to refer this to the third umpire as no dismissal was involved. So, I did consult the leg umpire (Marais Erasmus) through the communication system which is heard by all other umpires and the match referee. And, while they cannot check TV replays, they all confirmed that the batsmen have completed the run. This is when I made my decision." He has added. 
The Law 19.8, which deals with "Overthrow or willful act of fielder", states, "If the boundary results from an overthrow or from the willful act of a fielder, the runs scored shall be any runs for penalties awarded to either side, and the allowance for the boundary, and the runs completed by the batsmen, together with the run in progress if they had already crossed at the instant of the throw or act."
Simon Taufel claims 'clear mistake' made awarding England six runs
The replays showed that Ben Stokes and Adil Rashid hadn't crossed at the time of the throw. According to law, it should have been 5 runs instead of 6 as two batsmen hadn't crossed at the moment of the throw.
"These are things that happens in the cricket field. For instance, an umpire can call a wide or a no-ball wrongly and just because the TV replays shows otherwise, we cannot go back and reverse the match. This is one such incident." Dharmasena has further explained.
Kumar Dharmasena was appointed as the umpire of the World Cup final for the 2nd consecutive time and he was awarded the Umpire of the year in 2018 as well.