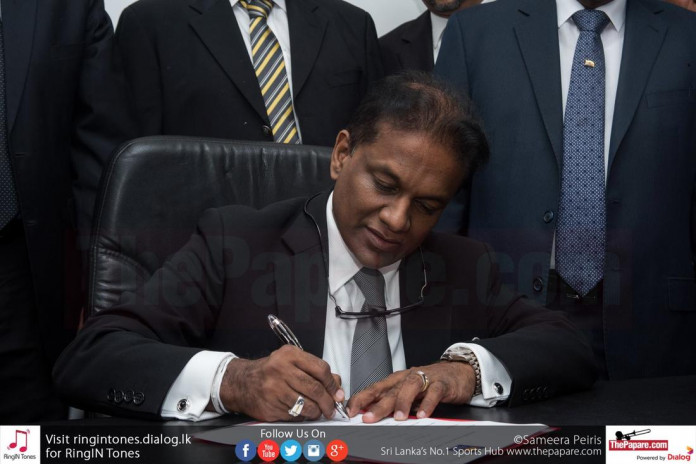 The Sri Lanka Cricket Board, in statement issued yesterday said that the International Cricket Council has accepted its president as a nominee for the Director of the ICC Executive Board.
Thilanga Sumathipala who was appointed President of the Sri Lankan Cricket Board in January 2016, had been requested to refrain from attending meetings until the various charges against him were concluded and the ICC Ethics Officer's report on Sumathipala dealt with the charges in 2005, by the then ICC CEO Malcolm Speed.
Alternatively, the statement issued by the Sri Lankan Cricket Board said, "Sri Lanka Cricket is pleased to announce that the ICC has accepted SLC's nomination of SLC President Thilanga Samathipala as the Director on ICC's Executive Board."
Thilanga Sumathipala was among the participants at the recently concluded executive board meeting in Dubai.