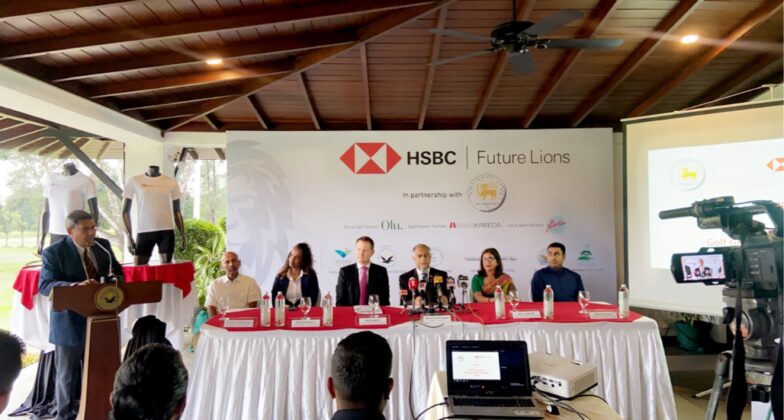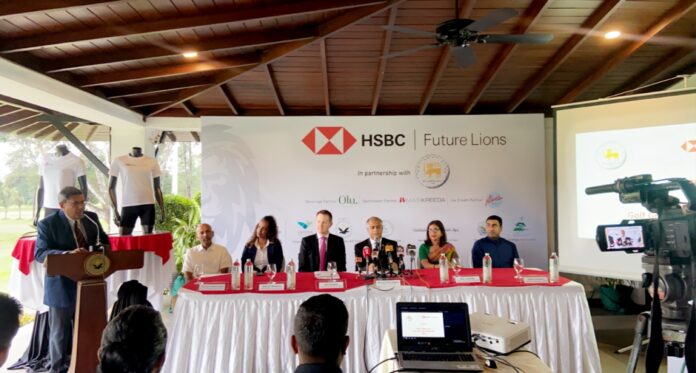 HSBC together with Sri Lanka Golf is proud to announce the launch of the second edition of HSBC Future Lions Golf grassroots programme from 24th of February to 9th of April, 2023.
The program is designed to introduce the game of Golf to children aged 9-12 years in the country and provide them with the opportunity to develop their skills and pursue their passion for the sport.
The first leg of the programme was initiated in July 2017, with over 700 young people participating and several of them going onto compete in local and international tournaments.
The second leg of the programme will build on that success by expanding the reach of the program and offering even more opportunities for young people to get involved, with the involvement of six leading Golf clubs namely at Shangri-La Golf Resort Hambanthota, Nuwara Eliya Golf Club, Victoria Gold Resort Kandy, Eagles Heritage Golf Club – Anuradhapura, Eagles Links Golf Club – Trincomalee and Royal Colombo Golf Club.
The program will include coaching clinics with hands-on instruction from experienced gold professionals for young golfers of all skill levels. The HSBC Future Lions Golf grassroots programme is open for youngsters aged 9 to 12 years across the locations. This year, a special feature will be the introduction of "Girls on Par" programme which is an initiative to increase the participation and representation of young girls in the sport.
Mark Surgenor – CEO of HSBC Sri Lanka and Maldives stated, "As the leading international in Sri Lanka, we look forward in supporting the children in the country to take on Golf as a new sport. HSBC Group is a strong supporter of Golf globally and through its outreach programmes have introduced Golf to millions of children globally and we want to extend the same experience in Sri Lanka. "
In the inaugural programme launched in July 2017 and 2018, over 700 children were introduced to Golf across seven locations. 250 of them underwent further advanced training and development at the respective academies and what's significant is that the programme introduced 25 new junior golfers who played at a national level thanks to this national effort.
Two junior stars produced by this programme were master Adithya Weerasinghe and Thenuk Sathsindu from the Anuradhapura Academy. Both players are single handicappers and are now playing competitive Golf and recently were selected to the Sri Lanka Golf national junior squad.
The respective schools especially around the outstation Golf clubs will be notified on dates of the programme by Sri Lanka Golf in the next few days. HSBC and Sri Lanka Golf invites girls and boys between the ages of 9 to 12 years to attend the Grassroot programme for a fun day and try Golf and learn more on this exciting sport from coaches and instructors who are attached to the respective locations.