Sri Lankan culture is….. not your average culture. Sometimes the restrictions are unbelievable, sometimes there's no restrictions at all.
The cultural norms and practices that revolve around the female gender are not something we can be proud of. Women, need to be provided with the right and the space to break-free and have a strong-foot hold in society. This week, our story is about a woman who broke-free.
Whilst parenting her daughter to be a strong woman, she also runs her own business. In the midst of it all, she is a national record holder. ThePapare.com caught up with this lady, on ThePapare Health, Fitness Dairies.
Below are the excerpts.  
Q: Who is Hashini Samaranayake?
I am a working mother who has a passion for strength-training and fitness. I am neither the strongest nor the biggest athlete, I am just me.
Q: You started your fitness career through sports, your idea about fitness back then?
During my school career I did participate in a lot of sports. I was one for those students who spent more time on the ground than inside the classroom.
My first sport was netball. I started playing when I was in grade 2. Then, eventually I moved on to hockey. I moved on to represent the country at the international level as well. Apart from those two sports, I engaged in athletics and won medals for the triple jump event.
Back then fitness came along with sports, there was no separate emphasis on fitness. After I left school I completely got off the sports and I had to focus on my career and the family.  
Q: How did you re-start your fitness career?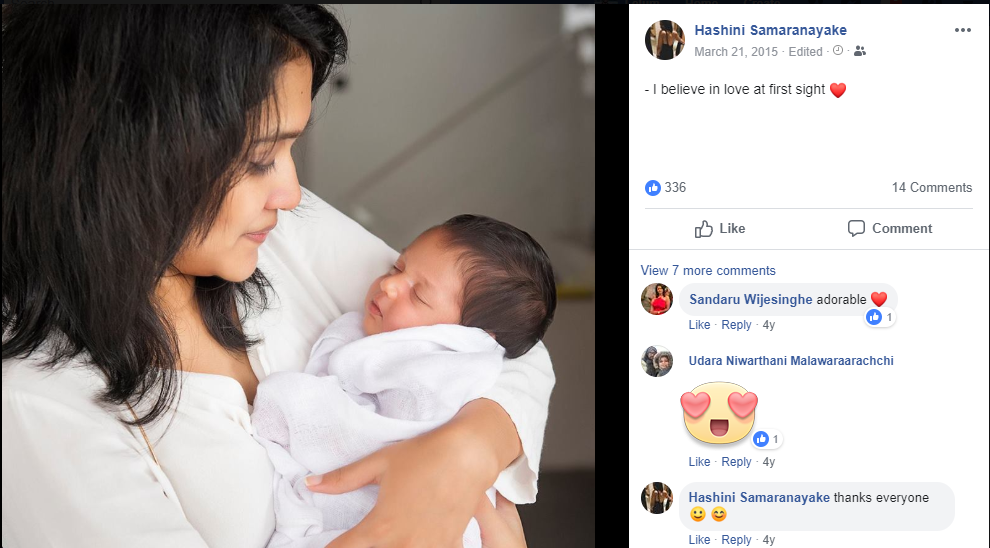 After I became a mother in 2014, I wanted to go to a gym and just as my other girlfriends, my only intention was to tone down. I practiced this for about a year, did a lot of cardio and a little bit of weight training. Then suddenly, I realized it`s more than what we think.  
It started helping me to uplift both my mental and physical standards and then following a couple of months in weight training, my trainers convinced me to move into power-lifting.  
Q: Talk us through your daily routine?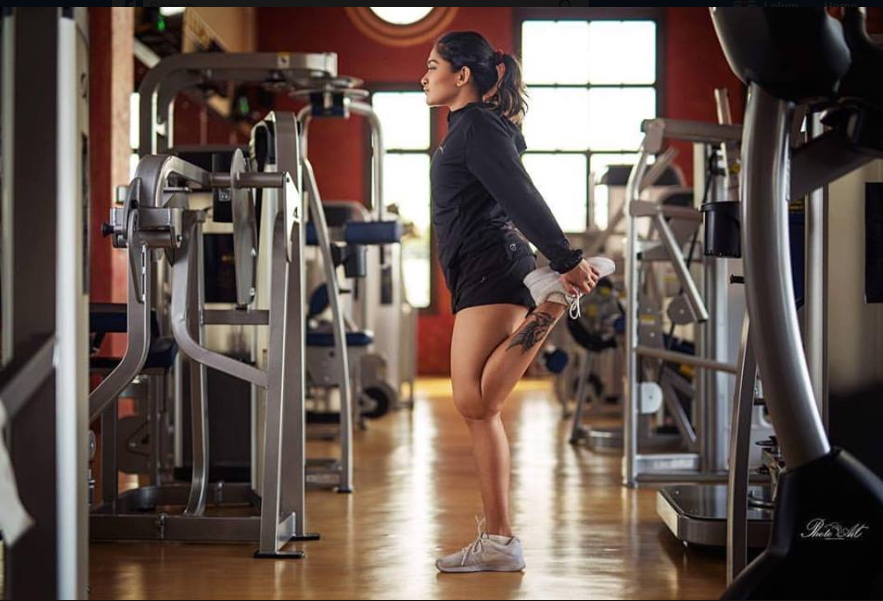 I work out at least five days a week. It used to be six days, but with the busy schedule I had to cut down. Then of course the diet. I think it`s very important, it plays a much larger role than we believe. 70% is about the diet, the remaining 30% is the discipline and the work-out.
Yes, I do have a diet, I try my level best (laughing) to stick to it.
Q: You moved on to lifting, how did you find it and what were the drawbacks?
I need to mention that power-lifting is not really easy. For me, it`s a sport that empowers you and boosts your confidence.
The best part about it is, you know what you can lift and be prepared for it. If you do train in the proper manner, winning is a very easy thing. You need a bit of a stubbornness and confidence within yourself to step out there, specially, as a woman to engage in power-lifting. It`s an individual game so you need to be focused at all times.   
Q: Talk us through the title you won through lifting?
It was the Shakthi meet last year (2018), I won the overall championship in my weight category (57 kg). Apart from that I was able to win the national record for dead-lift in my weight category, which was 112.5 kg.  
Q: Apart from fitness, you are a mother and an entrepreneur. Tell us about that.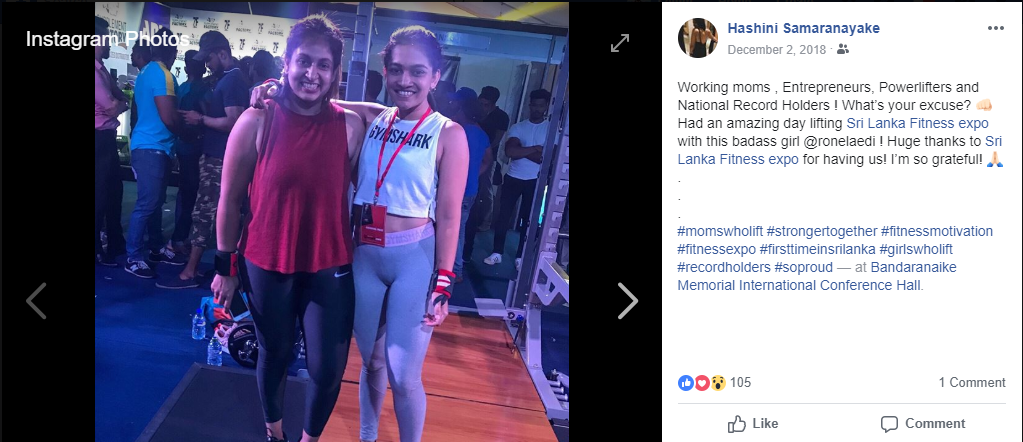 I am a make-up artist by profession. My boutique is called Talia and it was launched in 2014. Make-up is my passion and at the end of the day, it`s a great feeling to make another person beautiful.
Then, I have a designer brand called "Ech". I would call it my brain child, I always wanted to have a brand on my own but I lacked finances back in-the day. In the middle of these I am a mother too, as every other mother, I start my day packing my daughter`s lunch, dropping her at school and picking her up too.
Q: How do you juggle these three phases of life?
As a parent it`s a lot of responsibility, but, I think it`s all about prioritizing. In life if there is a will there is a way. Fitness is a part of my daily routine, just like I brush my teeth, fitness is my schedule. It`s my escape whenever I am stressed.    
Q: Fitness in Sri Lanka, is it a trend?
(Laughs) I think fitness has grown a lot in Sri Lanka, but, still it`s limited to the cities. Yes, some people do engage in it as a trend with the social-media presence but I think when one realizes the true value of it, they get into the right mind set.
Q: Wrapping up, future plans?
Well the ultimate goal is to be happy. That is my goal as well through fitness. I am someone  who engages in activities which make me happy. So, as I said, the future plan and ultimate goal is to be happy.