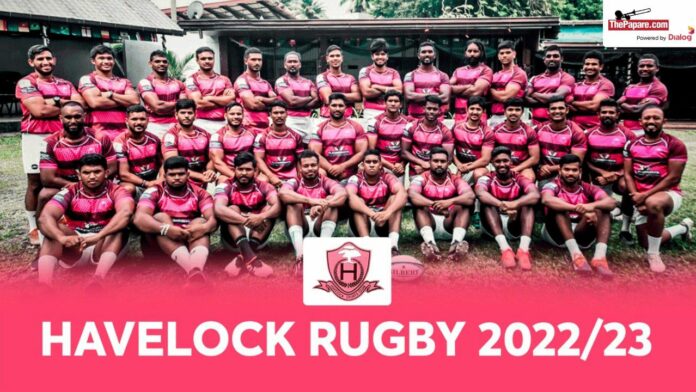 Havelock Sports Club, fondly known as 'Havies' or the Park Club, have been one of the most successful clubs in the Club rugby arena, having constantly been in the title race year after year.
Havies is the club with the second most league titles under their belt having won a total of 14 league titles. Their maiden win came in 1950 where they won the inaugural A division league competition and went on to dominate the league in the 60's and 70's. After an extended drought, the park club won the league title in 2012 which is also incidentally the last occasion they laid claim to the top price of the league.
The 2021/22 season saw Havelocks put on a mighty charge towards the Championship but their hopes were dashed when the super round of the league came to an abrupt halt due to the global pandemic which saw then leaders of the league table, Kandy Sports Club being crowned Champions of the competition.
Former Peterite, Vimukthi Rahula has been handed the responsibility of leading the Park Club in their quest to do one better in the 2022/23 season. Veteran coach Sanath Martis will continue for another season at the Park club and will be eager to end the league drought that has plagued Havelocks and add the elusive Club Rugby League title to his collection. Lakala Perera will be man assisting coach Martis as the Assistant coach of the side.
Havies will be banking on their experienced players who have been with the side for some time to deliver the goods in the season and pave the way for the younger talent to emerge. The park club boasts the likes of Mithun Hapugoda, Chanaka Chandimal, Azmir Fajudeen, Senal Deelaka, Ramesh Fernando and Christian De Lile who have been in the system with the Park Club for years now. Shenal Dias has also returned to the mix, strengthening the forwards while latest national represent and the young center Dinupa Senevirathne and Raveen Fernando will be some of the most interesting young talents that Havelocks SC posses in their mix.
Havelocks started off their season with an upsetting defeat at the hands of CR&FC at home but bounced against Air Force in a match where the lead changed hands like a pendulum. Havelocks will be looking to use their experienced operators and the injection of young blood to make sure that they do one better than the previous season and win their first club rugby league since 2012.