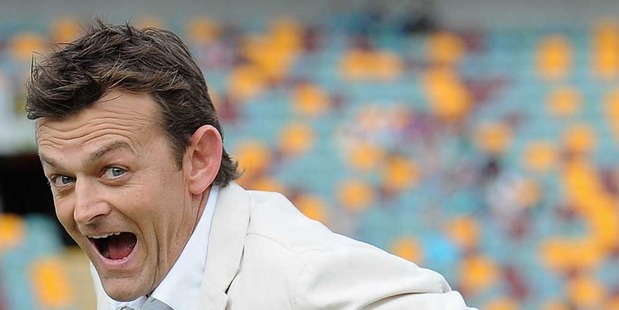 Adam Gilchrist retired from Test cricket almost a decade ago but he has still drawn a massive auction price for a masters tournament in the UAE.
Gilchrist and another more recently retired Australian Brett Lee were two of six former international stars listed as 'icons' for the inaugural edition of the Masters Champions League, for a player auction staged last night.
Both proved they're still very bankable commodities, with Gilchrist going for the second highest value of $A170,000 ($NZ185,000) – just $A5000 ($5400) shy of South African legend Jacques Kallis.
Andrew Symonds also commanded attention with the Australian all-rounder picked up for $A120,000 ($NZ131,000) after an intense bidding war.
Lee was only a few rungs further down the list, with the fast bowler picked up by Virgo (all teams were named after star signs) for $A100,000 ($NZ109,000).
The other players listed in the most lucrative 'icon' category were English all-rounder Paul Collingwood for $A140,000, ($NZ153,000), Muttiah Muralitharan ($A120,000) and West Indian champion Brian Lara ($A100,000).
Other big names listed for auction included Sourav Ganguly, Virender Sehwag, Kumar Sangakkara, Graeme Smith and Mahela Jayawardene.
Evergreen Aussie spinner Brad Hogg was also among the lucky veterans to add to the bank balance, with Libra picking him up for $A68,000 ($NZ74,000) despite a bidding war that involved all six franchises.
The Twenty20 tournament featuring retired greats will be staged in the UAE in January and February 2016.