The 2016 Royal-Thomian will be best remembered for one of the greatest comebacks in its 138 year history.
After being completely outplayed for two days, reeling on tatters, nobody in their wildest dreams would have thought of survival, let alone a remarkable triumph. A valiant ton set the tone for a startling revival, followed by a bold declaration, a spirited fight-back and a dauntless pursuit as history was written in the most dramatic fashion with a victory the Royalists will cherish.
Behind this extraordinary tale was their captain Geeshath Panditharatne, who led a vibrant team towards glory on the grandest of occasions.  With a few days to go for the encounter, he joined www.thepapare.com   to share his memories and experiences on the big stage.

As a 10 year-old, he began his journey with the guidance of coach Malcolm Fernando before joining MCA under coach Sarath Fernando. Geeshath Panditharatne remembers his entrance to the Royal College Development Squad at the age of 15 alongside Chamika Karunaratne, Lasith Embuldeniya, Naveen Withanapathirana and Thiran Dhanapala. "It was a nervous moment. We felt we were too young to play with the likes of outstanding players such as Bhanuka Rajapakse, Ramith Rambukwella and Kusal Perera. We gained a lot of experience playing with them".
He made his Royal-Thomian debut in 2014 under the captaincy of Chamika Karunaratne. "It was a different experience which cannot be put into words. I had watched Royal-Thomians on the sidelines but to wear the jersey and enter the field was indeed a moment to savour. It was the following year of our famous victory in 2013; therefore the entire team felt an extra bit of pressure to retain the shield"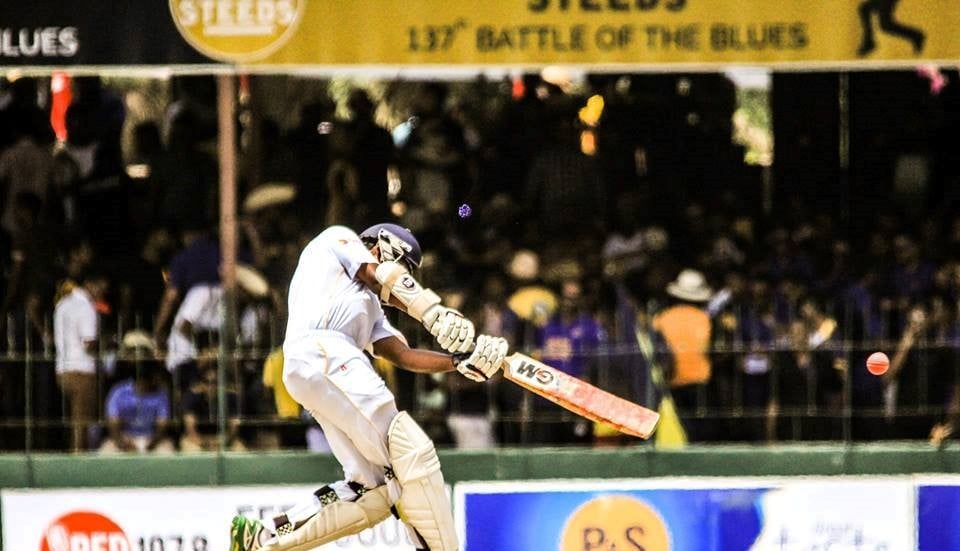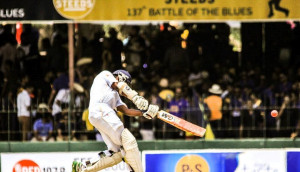 Panditharatne was appointed to lead the team for the 2015/16 season. "We had a well-balanced side. More than the big names, it was the team chemistry that played a vital role. The loss against Trinity just before the big match was a minor setback but the team was confident enough for the big match". Apart from his on-field presence, he dazzled with the willow, scoring more than 1000 runs for the season including 3 centuries, two scaling unbeaten 150s. Along with his deputy Thiran Dhanapala, the duo became the first captain-deputy combination in Royal College history to stockpile 1000 runs in the same season.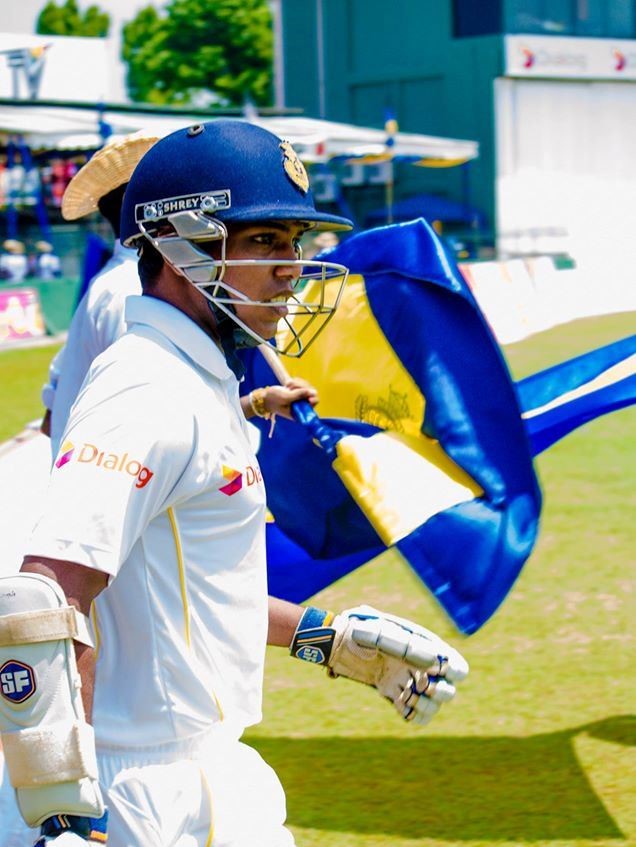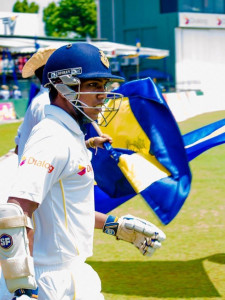 Speaking on the demoralizing 1st two days of the encounter he said,  "During the first session of Day 1 itself the Thomians scored over 150 runs, led by Rashmika Opatha's rapid century and at the conclusion of the day, they amassed 350. The dressing room was in distress. I had to take the step as the leader to maintain the composure amidst advice, comments and criticism (smiles). It was by far the biggest challenge". But more hiccups were to follow on Day 2 as the Royalists, in reply were grappling on 125/5. This was the turn-around was spearheaded by 16 year old debutant Pasindu Sooriyabandara. "It was an exceptional innings. I was astonished with his batsmanship, the way he handled the pressure on his Royal-Thomian debut, let alone the situation when he came in to bat. He became the youngest centurion at a Royal-Thomian. It was a very special moment. Malith Kariyawasam played the second fiddle in the partnership. Malith's unsung heroics in both innings deserve equal praise"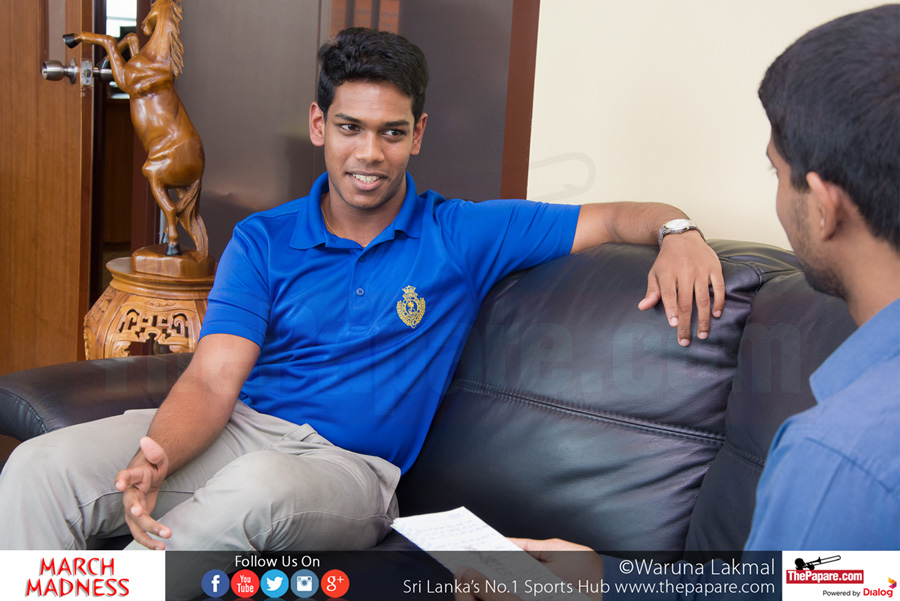 Geeshath spoke on a few incidents in his opinion which might have turned the game in their favour. "We were hopeful after Soori's ton laid the platform to turn the tables. It was rather shocking to see the Thomians declaring at 350 when they were cruising with Sachitha Jayathileke on an unbeaten half century. In the second innings they shuffled the batting order, rattling the momentum of a strong line-up. However, by far the biggest turning point was when we declared on 328 while trailing by 22 runs. It left everyone gobsmacked"
The former skipper went on to explain his feelings of reclaiming the shield with a phenomenal win, "We were dejected throughout a better part of the game. Moreover, the victory was sealed in the final delivery. It was one of the tightest big matches ever played. I was speechless; no one expected such a miracle"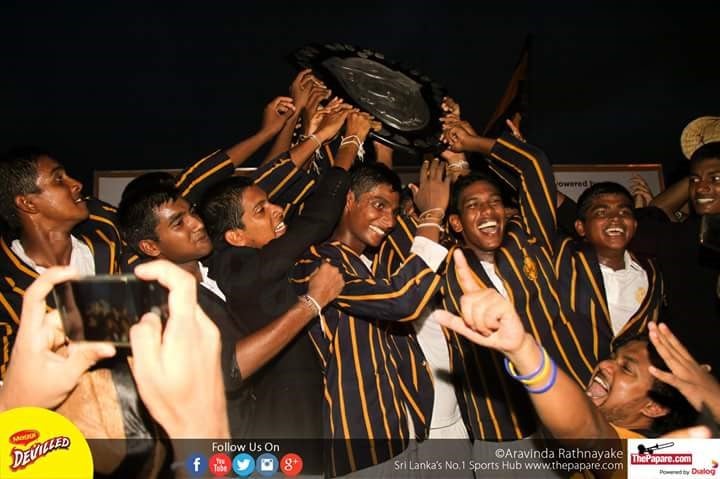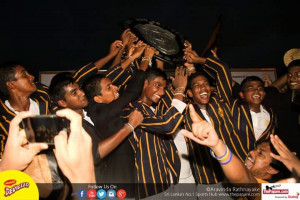 After his captaincy, Geeshath continued his extra year at school as a Senior Prefect. His club Cricket career for Chilaw Marians was briefly halted due to a back injury he suffered. Later, gaining entrance to study Physical Sciences at the University of Colombo, he is hoping to represent the university cricket team. He also follows further studies in CIMA. "Weekdays are mainly dedicated to lectures, on weekends I go to church and spend time with my family".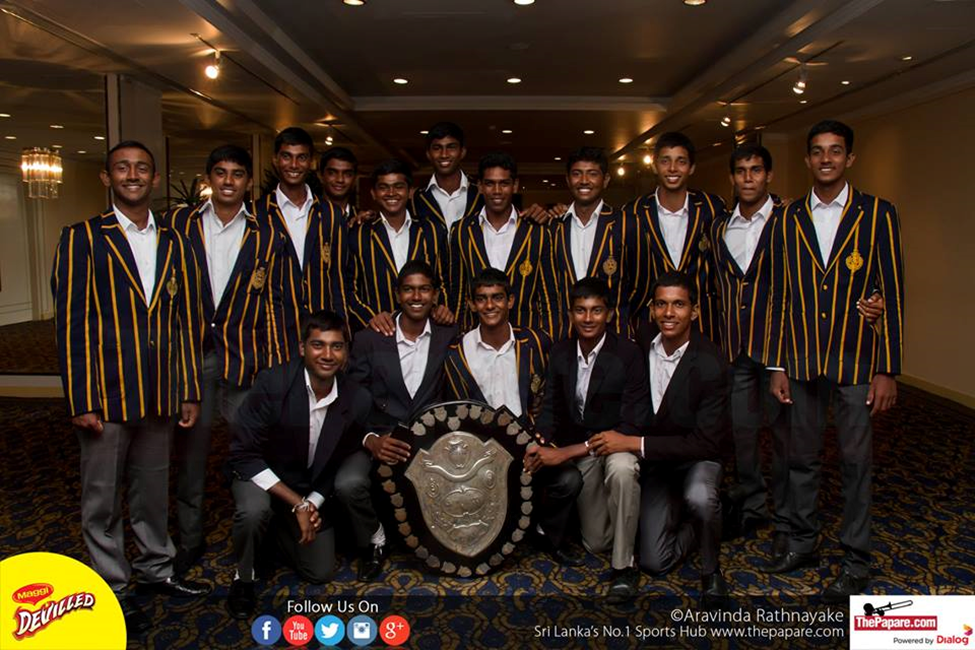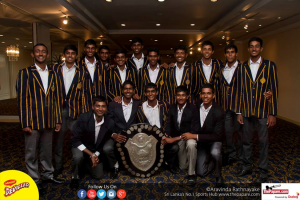 Answering to an interesting question about a chance to relive a moment from the past, he said "I wish I was there to witness when Ronuka's father (Rochana Jayawardene) single handedly brought victory to Royal in 1983 with his brilliant 145 and a 9-wicket match bag. I've also heard about Gamini sir's (Gamini Perera) valiant 144 which saved the Royalists from certain defeat in 1992". However, few regrets still haunt him, "I never had the opportunity to score a century at home (Reid Avenue). Against St. Peter's, a contentious hit wicket incident deprived me of a century and in the last home game against St. Aloysius, I was dismissed for 94" Speaking further, "I still love Rugby. I began playing Rugby before Cricket, captaining the U 14 and later was a part of the U 18 team that won the Sumithraarachchi Trophy against Trinity in 2013. But unfortunately I was faced with a tough decision to choose between Cricket and Rugby".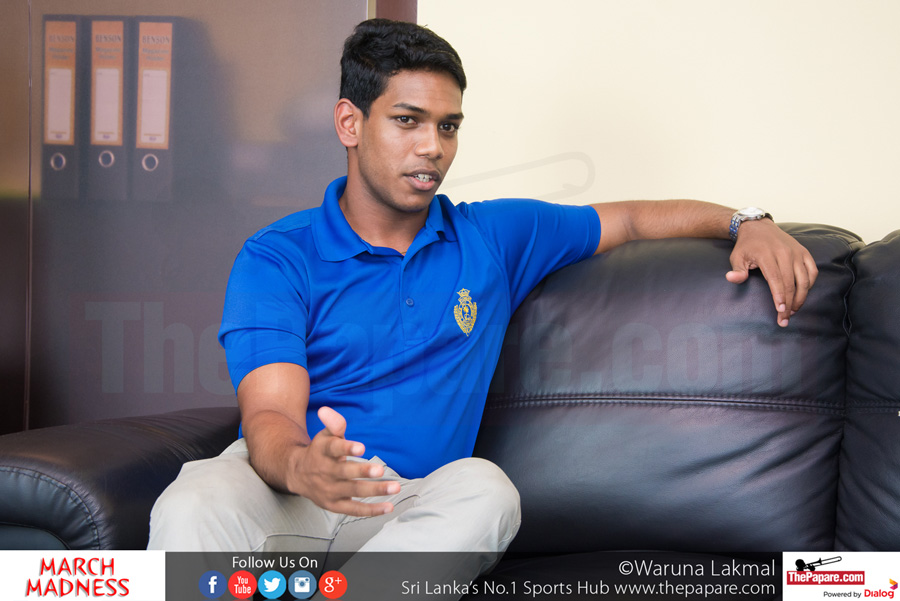 Geeshath Pandithratne is still thankful for everyone who moulded him to become the person who he is today. "It is all about Royal. It made me who I'm today. In fact I'm having this conversation with you because of Royal. Words cannot explain how I'm grateful to my Alma Mater. Our school is rich in diversity. We all studied, played sports together. I learnt the fundamentals of life, unity and tolerance that furnished me to become a better citizen".
Finally, while wishing both teams the best of luck for the upcoming big match, he concluded with a message to all youngsters, "I still remember my first day with Royal Cricket. I feel it was not too long ago but time has gone really fast. Enjoy the game to the highest and do your maximum. Value what you have today and cherish every moment because it might never come again"