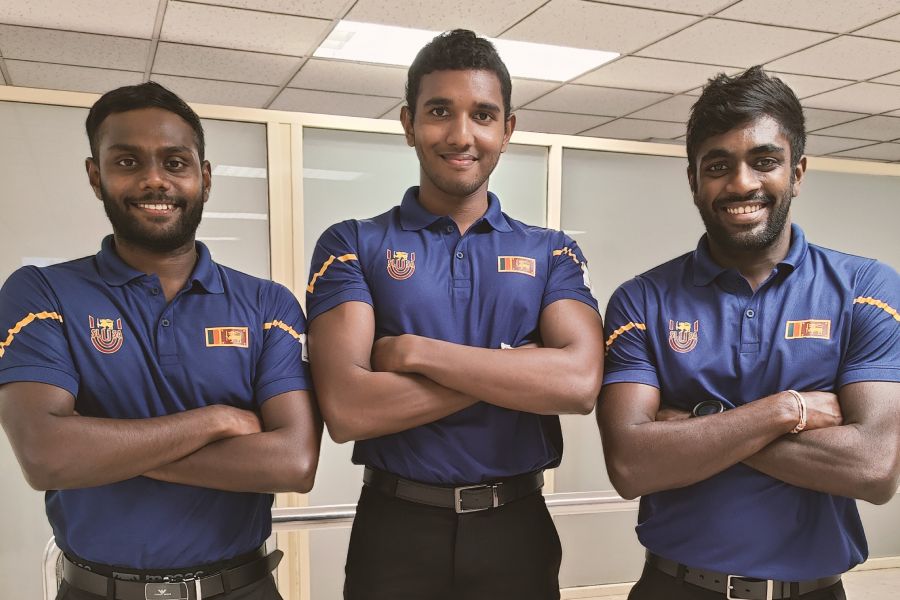 The 3 undergraduates representing the Sri Lankan University Swimming team at the World University Games – Chengdu 2021, took wing on the 26th of July 2023 to Chengdu, China. 
The World University Games, organized by the International University Sports Federation (FISU), is the highest competition platform for university undergraduates, and is being held from the 28th of July to the 8th of August 2023. It was initially supposed to be held in the year 2021, but with the COV ID pandemic, was postponed to 2023. 
The Swimming events will start from the 01st of August to the 06th at the Dong'an Lake Sports Park Aquatics Centre. 
Ishara Abeyrathne, a 4th year engineering student at the University of Peradeniya, will swim the Men's 100m Backstroke and 100m Butterfly events on the 01st of August and 05th  respectively. Abeyrathne is a national swimmer swimming for Sri Lanka Army, as well as an old Royalist who excelled in his studies and sports. 
The next member of the team is Chathusha Dalpathadu, a 3rd year undergraduate at the University of Ruhuna, competing in the Men 100m Breaststroke and 50m Breaststroke events on the 1st and the 5th of August. Dalpathadu is an exceptional character, having been the Head Prefect of Ananda College while being brilliant in his studies and Swimming career. 
The youngest on the team is the most outstanding sportsman in 2022 at the University of Kelaniya: Sandev Senarathne, 2nd year Sports Science undergraduate. Senarathne is a South Asian Games 2019 silver medalist, and he will be racing the world in the Men's 50m Butterfly, 100m Freestyle and 50m Freestyle events on the 01st, 04th and 06th of August respectively. The old Anandian is now a member of the Sri Lanka Army Swimming team as well. 
It is not an easy task to be brilliant in both studies and sports, but these three outstanding undergraduates are the best examples of balancing life. They were chosen to represent the Sri Lanka University team at Chengdu 2021 based on their performances at National Swimming Championships in 2022.