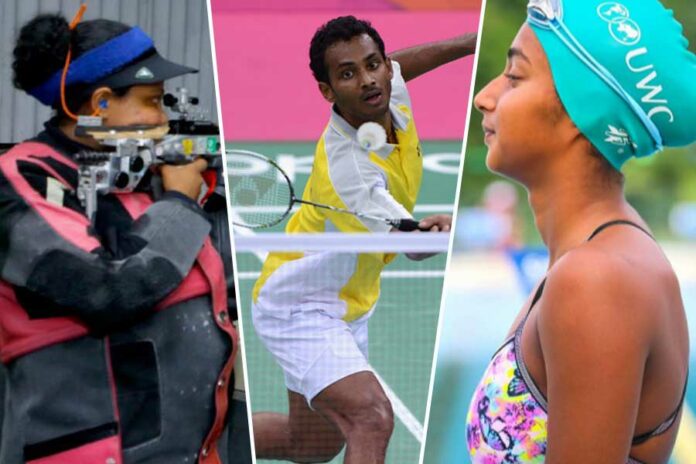 Tehani Egodawela, Aniqah Gaffoor and Niluka Karunaratne will become the 1st athletes to take the field for Sri Lanka at Tokyo 2020, with their events scheduled for 24th of July.
Tehani Egodawela – 10m Air Rifle (Shooting)
Egodawela qualified for the Women's 10m Air Rifle having received a Tripartite Commission Invitation.
The qualification round for the event is scheduled to begin at 5.00 am Sri Lankan Time on the 24th of July, where she will fight to make it through to the final round where medals will be at stake.
Aniqah Gaffoor – Women's 100m Butterfly (Swimming)
Sri Lanka's youngest contestant at the Olympics, ANiqah Gaffoor will be the 1st to take to the waters in Japan, after being awarded a Universality Place to compete in the Women's 100m Butterfly event.
The heats of the event are scheduled to begin at 3.55pm Sri Lankan time. Gaffoor will be in Heat No. 1, where she will compete against Yusra Mardini of the Refugee Olympic Team and Mariam Sheikhalizadehkhanghah of Azerbaijan. 
Niluka Karunaratne – Men's Singles (Badminton)
3-time Olympian and Veteran Badminton player Niluka Karunaratne will play his 1st match of Tokyo 2020 on Saturday.
Karunaratne made his way to the Games having been awarded a Tripartite Commission Invitation by the Badminton World Federation and was drawn into Group F alongside TW Wang of Chinese Taipei and Nhat Nguyen of Ireland.
His 1st match will be against Wang at 4.30pm Sri Lankan time.
Keep it logged onto ThePapare.com for all updates as it happens, straight from Tokyo.