When torrential rains dashed hopes of a possible win, a team stood in despair. This startling narrative is of an unimaginable turnaround, a momentous triumph, the return of the precious prize to Reid Avenue after 6 long years.
After the Thomians were bundled out for 192, rain curtailed the rest of the opening day.  Royal in their essay piled up 260/5 in reply. The heavens opened up yet again ending proceedings for day 2. The game was heading to a tame draw but what transpired afterwards was beyond anyone's imagination. Come the final day, Chamika Karunaratne continued his pugnacious spell, running through the Thomian lineup, rattling them for 132 which Reid Avenue followed-up by a match winning pursuit of 65 runs.
An implausible outcome, a remarkable tale; they grappled with the slimmest of margins to defy the odds, never losing hope. They were headed by an exemplary leader, a figure that oozed with belief who marshalled them to achieve the unthinkable.
[rev_slider dfcc728]
As the evening of 9th March 2013 became a part of Royal-Thomian folklore, vibrant chants flaked into the evening sky while the Royalists were festooned with the hallowed shield.
It is a taxing task to lead a side at the big stage, let alone defeat the obscure weather and a strong opposition at the same time. Adored by Royalists and Thomians alike, the profile is no short of confidence, hard work and sheer determination. He is Devind Wijendra Pathmanathan, the victorious skipper of 2013.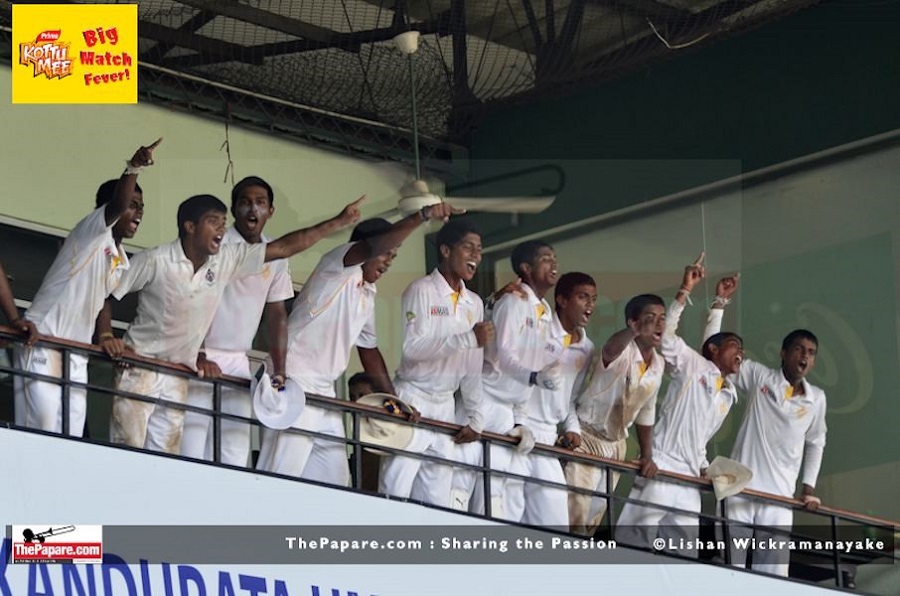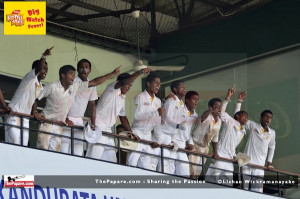 "Some feelings are difficult to be put into words. It was a dream come true for all of us. Nothing is impossible when you believe in your team" he reminisced the unforgettable moment.
Devind made his Royal-Thomian debut in 2010 at the age of 15 in 2010 and holds the rare distinction of appearing in five Royal –Thomian encounters without playing an extra year. "My performance in the 2nd xi circuit earned me the chance to play under the captaincy of Bhanuka Rajapaksa. I was very nervous when I entered the field but as the day progressed I was able to get used to the electric atmosphere. It was a moment I would treasure"
He is a prime example of commitment and dedication as the writer recalls his first encounter with the youngster back in January 2012. It was an evening when this scribe was heading towards the College grounds when he saw the bloke doing spot bowling alone at the nets. He would bowl a few and would go and pick them up from behind the net before coming back to bowl again. I decided to stay back and give a helping hand purely because of the firm determination he saw in this lad. He never forgot to say "Thank you aiya" with a humble smile before leaving. On that day, one would not have thought Devind would become a winning captain in the following year and that I would be writing this piece.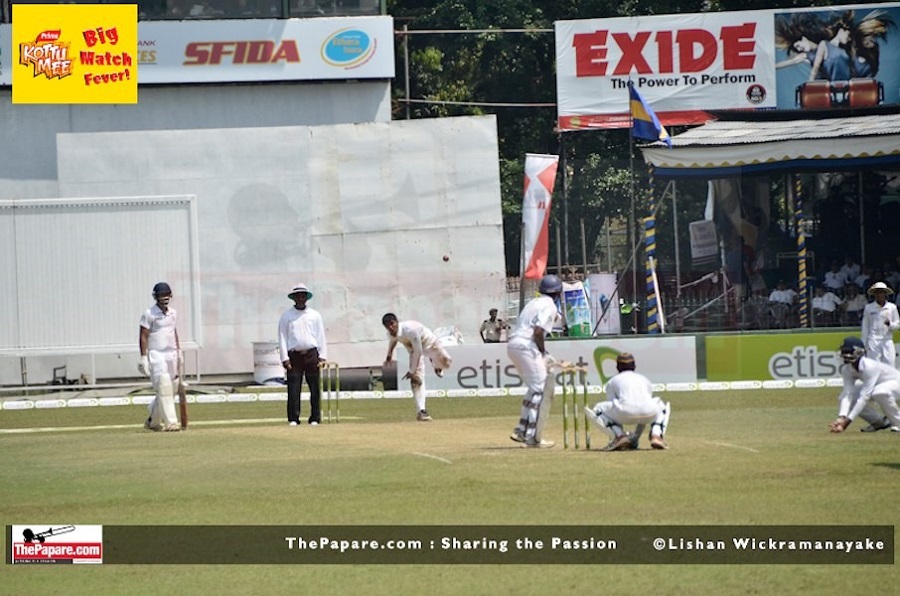 Devind Pathmanathan was appointed to lead an experienced side for the 2012/13 season. "We had 11 coloursmen in the squad, 9 of whom went on to play the big match. It was a strong team and everyone knew each other well. Wicket-keeper Milan aiya (Milan Abeysekera) was my deputy. Even freshers Harith Samarasinghe and Hashen Ramanayake gelled quickly to the combination. Everyone knew their part well, which made my role as the captain fairly easy"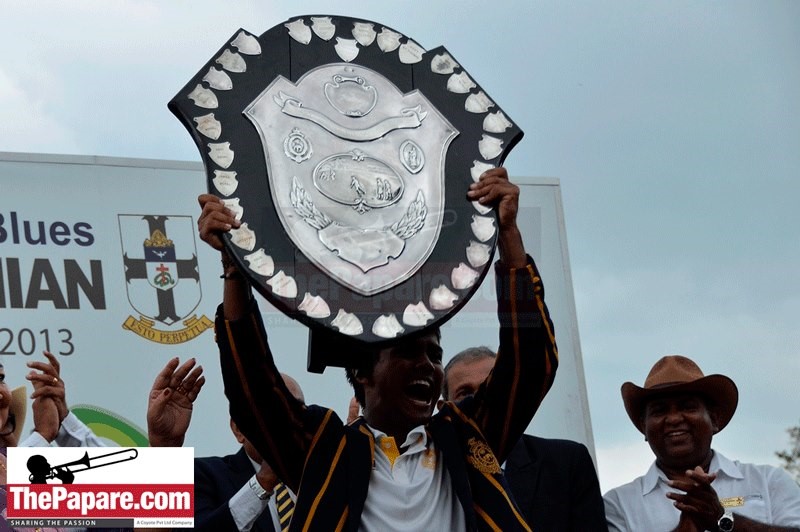 He recalled the victorious big match in 2013. "We were determined to win. We knew we had a strong team. It was now or never. We were on top from ball one but rains hampered the progress on first two days. We had to rethink our strategy and we decided to make a bold declaration before commencing the final day". He went on to articulate the feeling inside the dressing room after grief-stricken two days. "It was absolute frustration. We returned to school and everyone was too emotional and devastated. I had to make everyone believe that a win was possible. It was the biggest challenge for me as the captain. At the team meeting later that night, I gave each member of the squad to speak about his own strategy. That was a very important, giving each person to voice their opinion. It was a very special moment as well; everyone gave different sentiments that raised our hopes. It was crucial for the final day"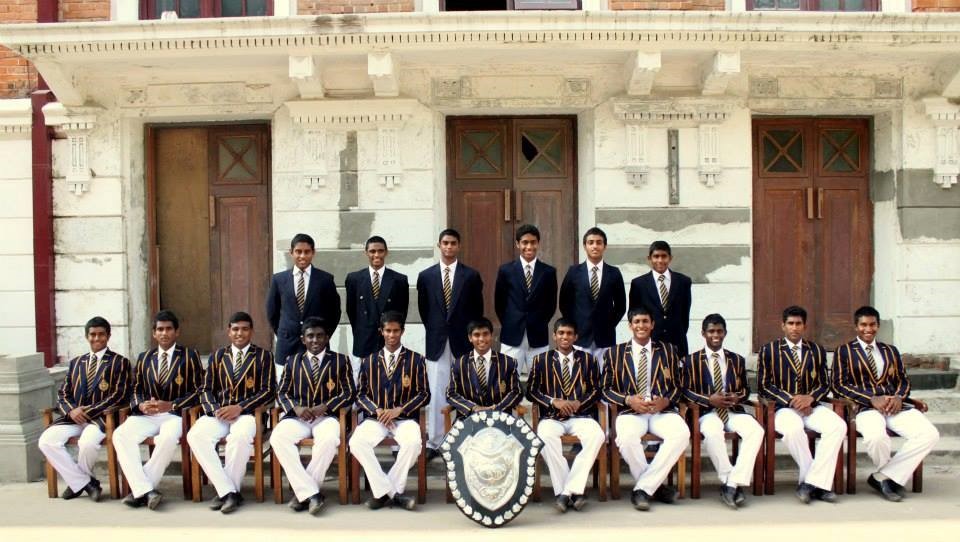 Speaking about few turning points in the game,  "Chamika Karunaratne's hostile spell in both innings played a pivotal role in the eventual win. Some of the deliveries he bowled were unplayable. Adding to that, fielding was exceptional. I cannot remember any missed opportunity on the field. The Thomian star batsman Thilaksha Sumanasiri was run out in both innings due to brilliant fielding. For us, the batsman too chipped in with valuable runs when needed"          
After his captaincy, Devind Pathmanathan played for one more year and later assumed his duty as a College Prefect. "It was a different feeling to be at the big match as a Senior Prefect after playing for 5 years" (Laughs). At present, he continues his cricket with BRC while being employed at MAS Holdings. He also follows a degree in Business Management. "Days are hectic. After practices in the morning, I go for work. On weekends I usually have matches and or I attend lectures. I try to balance everything (chuckles)"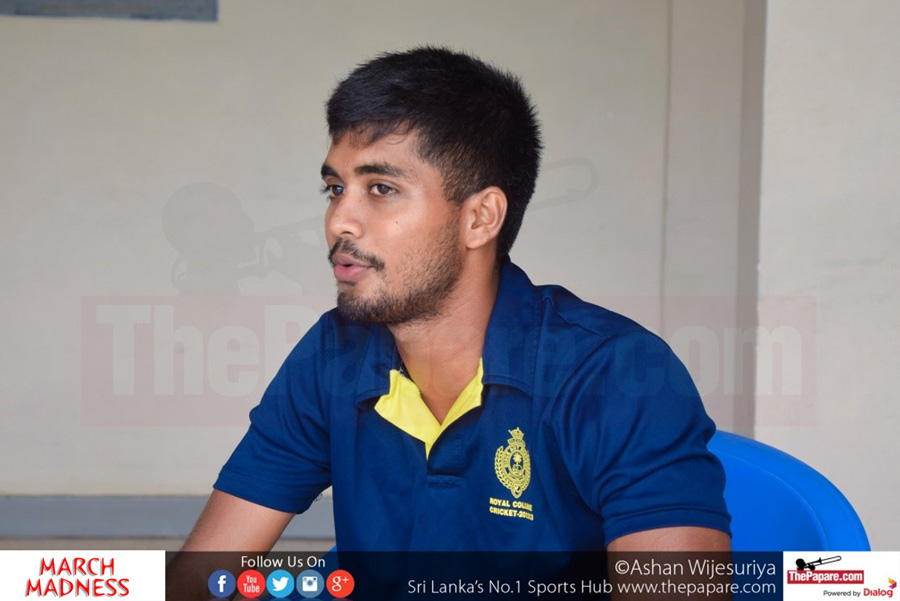 Devind hails from a family of cricketers. His father Dai Pathmanathan played for Royal from 1975 to 1977. His late uncle, Gajan Pathmanathan, who also represented Royal (1971-72), carried the unique distinction of representing both Oxford and Cambridge at cricket. Devind's Grand Uncles, R. Coomaraswamy (1932-33) and S. Coomaraswamy (1937) too played on the big stage.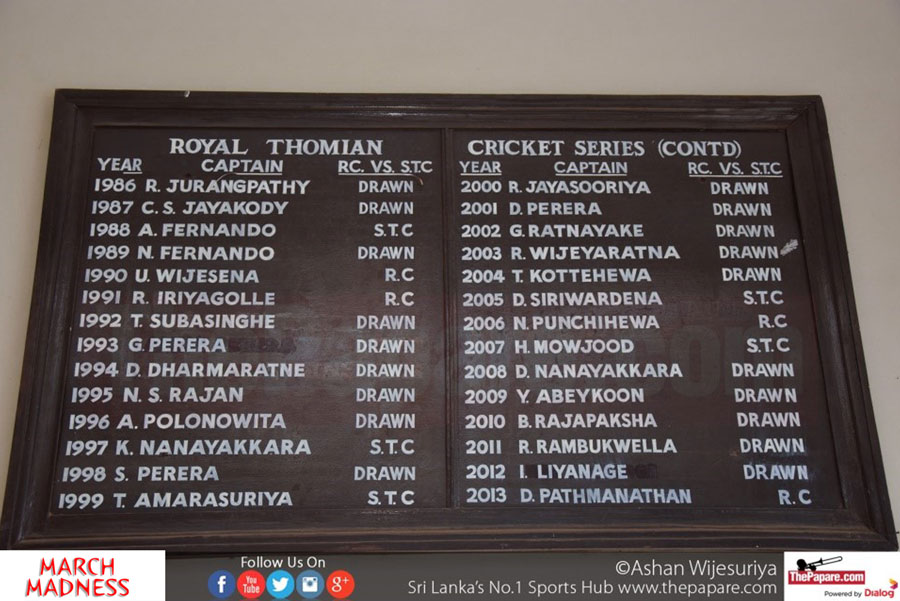 He made an unusual pick from the past as a moment he wish he was alive to witness, the thrilling finish in 1951. Chasing 191 to win, the Thomians were cruising at 154 for 3 in the final half hour, when 25 minutes later, the next 7 wickets fell for a mere 23 runs, sealing a phenomenal 13-run win for Royal, "I have always heard stories about the impossible finish in 1951. It is less talked about. For me perhaps, it is the biggest turnaround in Royal-Thomian history. It was the narrowest win since 1881. All were possible due to T. Vairavanathan's inspiring captaincy which pulled off a stunning win from the jaws of certain defeat". Speaking further, "I wish I was also there to witness Sumithra Warnakulasuriya's marathon 197 in 1980"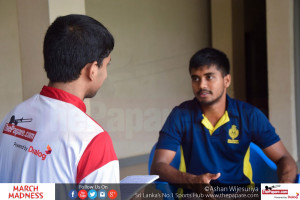 Devind Pathmanathan feels that he is still in debt to College, "Being a part of Royal College was the greatest thing which had happened to me. It was a special team I played with. The support I had from our excellent coaching staff is beyond words. Apart from sports, I learnt a lot about life, how to become a better human being". Voicing his regrets, he said "Any sportsman will have a regret or two (smiles). I had 227 wickets during my career at Royal. I was 10 behind Asitha sir's (A.R. Jayaweera) all time record of 237 scalps. I always dreamed of scoring a century for College or taking a 5 wicket haul at the Royal-Thomian. In 2012 I became ever so close, taking 4 wickets". Devind also spent a moment to express about his former team mate, Poorna Aluthge, whose sudden demise shocked the entire fraternity. "We wish he was still with us to cherish the good old days. But I know he is in a better place with the blessings of God Almighty"
Concluding the interview, Devind extended his wishes to both teams "Enjoy yourselves and play with a purpose. Not every day you will get to play at a Royal-Thomian. Make the most of that rare opportunity and savour the moment"