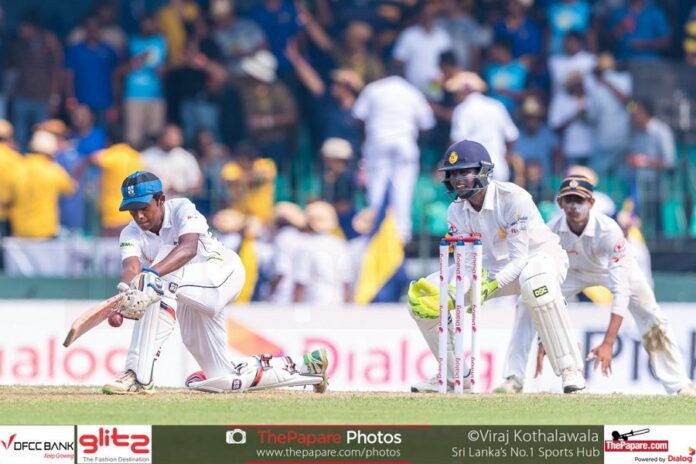 The Joint Royal-Thomian Match Organizing Committee (JOC) has started planning to conduct the postponed 142nd Battle of the Blues behind closed doors from September 9-11 at Hambantota.
"The match is to happen very strictly behind closed doors / without any spectators present and sans any associated events, keeping in line with all COVID-19 restrictions and health and safety guidelines of  Sri Lanka Cricket(SLC)  and the  Government  Health Authorities,"  a  statement from the JOC said yesterday.
Read: Dialog powers 142nd Royal-Thomian 'Battle of the Blues'
The historic cricket Big Match played between   Royal   College, Colombo, and S. Thomas' College, Mount Lavinia has been played uninterrupted even during the two World Wars and civil insurgencies. 
The Battle of the Blues, which is generally played during the second weekend of March was scheduled for May due to the Covid 19 pandemic this year. But, the organizers had to postpone it after four Thomian cricketers were found to be positive for Covid-19 days before the match.
The statement issued yesterday by the JOC said that both teams, coaches, and support staff along with umpires and match officials will be in a BioSecure Environment (BSE) for 21 days, adhering to COVID-19 protocols under the supervision of the  Regional Health Services.
 "The safety,  health, and well-being of the schoolboys will be the priority of both Heads of  Schools and a Joint Health  &  Safety  (H&S)  team advised by senior medical professionals has drawn up very comprehensive  H&S plans to ensure a maximum BSE," the statement said.
Photos: Royal vs S. Thomas' | 142th Battle of the Blues – Press Conference
"The two Heads of Schools have given their consent for the JOC to proceed with making plans to play the postponed match after approvals had been given for the restart of all sports activities apart from contact sports in June 2021.
The JOC thereafter applied to the relevant Ministries for further necessary approvals that have now been obtained "Both the  School  Heads and the JOC  will continue to monitor and evaluate the situation of the country very carefully over the next few weeks given the seriousness of the pandemic environment that is currently escalating and  will  consider  the  re-scheduling/postponement of  the event if  necessary. Both school communities are very conscious of the health and safety of   the children and also their responsibility to the community." 
The JOC is making arrangements to broadcast the match live on Dialog Television and ThePapare.com.