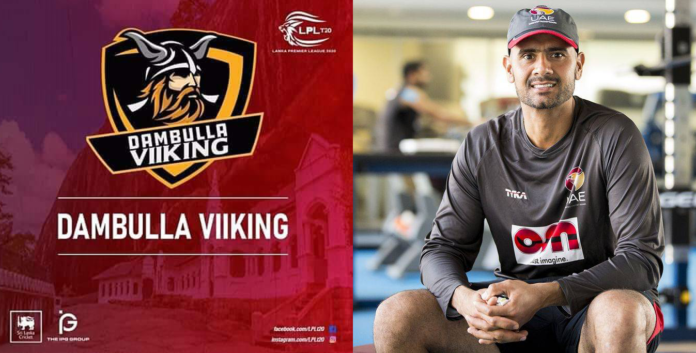 Preparations are underway for the Dambulla Vikiing squad ahead of the Lanka Premier League (LPL) set to begin on the 26th November in Hambantota.
The team management is in the final stages of deciding who will lead the team during the  tournament while most of the squad has been confirmed and are in Hambantota now.
High-profile Commentary Panel for LPL
The  following  questions  were  answered  by  the  team  head  coach  Owais  Shah  who  is  currently  in  quarantine at  the  Shangri-La  hotel  in  Hambantota.
Q:  What  are  your  thoughts  on  the  squad?

A:  We have a  good  blend  of  youth  and  experience  in  our  squad  when it  comes  to  both  local  and international  players. I  am  looking  forward  to  working  with  them  closely  while  guiding  the  team  to  win  the competition.
Q:  What do you feel  about  other the teams  in  the  LPL?

A:  I  have  seen  some  quality local  and  overseas  players  in  other  line  ups  too. It  is  going  to  be  a  tough competition  with  a  high  standard  of  cricket  being  played.  I am  looking  forward  to  the  challenge.
Q:  Who will  be  leading  the  Dambulla Vikiing during  the  LPL  2020?

A:  We have a  number  of options  in  our  squad  to  pick  a  leader  from.  That  is  always  a  good  thing  but  we  are yet  to  finalize  who  our  captain  will  be.  I want  to  have  a  couple  of  training  sessions  with  guys  before appointing  the  leader  of  our  squad.
>>Lanka Premier League – Powered by My Cola<<