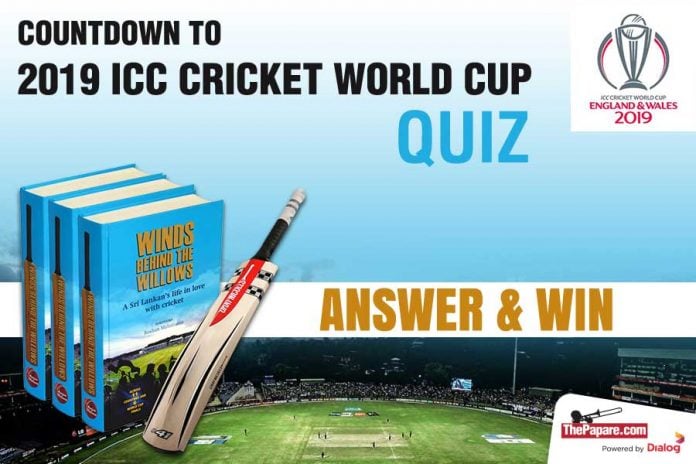 On the ultimate leg (of our tour), all roads led to Barbados for the 2007 ICC Cricket World Cup final. The afternoon before the final, we were back at Castries Airport, St Lucia, to take flight to Barbados. Though it was only 169 km, or sixteen minutes flying, seats weren't available on direct flights. Instead, an American Airlines flight was due to take us to Barbados via San Juan. To our horror, at the check-in counter, the clerk dropped a bombshell.
'I am sorry, sir, but all of your check-in baggage exceeds the permitted size and weight,' she politely said.
After coming all this way, we couldn't quite comprehend going back without witnessing Sri Lanka's appearance in the World Cup final.
An argument ensued. Sitara, being a barrister and solicitor, dominated the proceedings. Her offer to pay an excess baggage fee was flatly refused as the small island-hopping aircraft had already reached its maximum payload.
In the midst of raised voices and loud protests, the clerk checked our passports. A moment's astonished silence followed, when she said, 'San Juan is in Puerto Rico, and since it's a US protectorate, a US transit or visit visa is required.'
Only I had a valid US visa, while Sitara's and Jagath's US visas had expired a few months previously. Relieved to have a more convincing excuse, the clerk then issued the boarding pass only to me. I hesitated, but the others forced me to take the flight and assured me that they would make it somehow.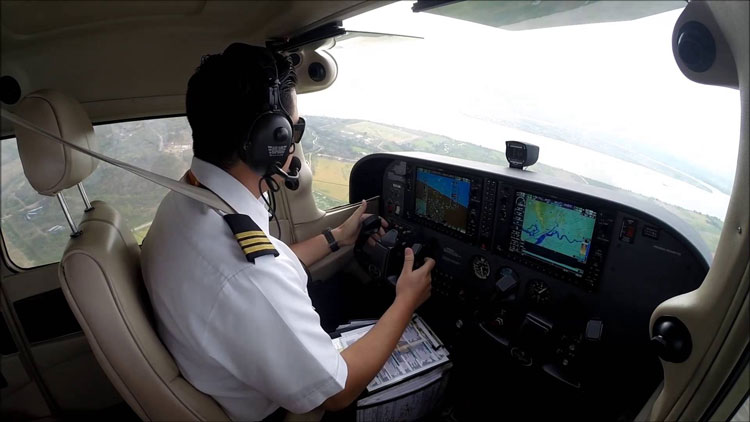 When the two-hour flight landed at San Juan at 3.50 pm, there was a text message from Jagath saying, 'We offloaded the co-pilot and are on our way to Barbados!'
I was impatient to decode the SMS, as well as to know the fate of the others. However, my efforts to contact them soon after landing at Grantley Adams International Airport in Barbados proved futile. After a seven-hour journey, I was in for a surprise when I reached the hotel. Quite unexpectedly, B. S. Perera was at the gate. He had flown back from the USA.
Minutes later, Sitara, Adrian and Jagath appeared, and my eyes went heavenward. Jagath then related their aviation adventure, beginning from being offloaded at Castries.
'We contacted our travel agents but they couldn't do anything in a hurry. Then we saw a notice advertising charter flights to Barbados. We quickly booked three seats at US$ 300 each.'
'It was the last flight before the final,' he continued. 'But, at boarding time, four more passengers turned up for the 6-seater Cessna. Seven for six!'
'You could've got one of them to back off.' I tried to be simple and straightforward.
'They were all Australians going for the final,' he said.
A good mix of arch-rivals, as it were.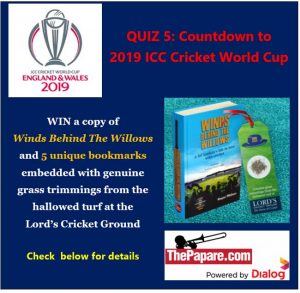 Looking at the issue from a pragmatic angle, Jagath, in a lighter vein, had then suggested to the pilot to fly without a co-pilot. He had instantly pooh-poohed the idea.
Then, the amiable Jagath had used his persuasive powers on the pilot. Somehow, he had managed to convince him that the only way 'forward' (upward) was to ditch the co-pilot, since the flight was of such short duration.
Finally, the pilot had relented and said, 'If the company is OK, I don't mind.'
The charterer had then got Jagath to sign a document as the hirer of the aircraft and accepting total responsibility for the crew. Not in any way a cumbersome task to offload the co-pilot of an international flight to make way for a cricket enthusiast.
The climax of an arduous journey was reached on 28 April 2007. I never expected to see the light of another World Cup final after 1996, and, interestingly, this time, too, the final was between the same two teams, a World Cup record. By a distance, they were also the two best sides. The Australians were as close to a complete team as you can get. Sri Lanka, vastly experienced, shrewdly led and cunningly coached, were near to perfection as well.
To be continued…
 (An extract from 'Winds Behind The Willows'.)
QUIZ 5: Countdown to 2019 ICC Cricket World Cup
Win a copy of 'Winds Behind The Willows' and 5 unique bookmarks embedded with genuine grass trimmings from the hallowed turf at the Lord's Cricket Ground.
All you have to do to is to answer the question below correctly, the winners to be selected from the correct entries received up to 1200 GMT on 30 November 2018.
Only one answer per email address is permitted. Winners will be notified by email.