The showpiece sprint competitions, the 100m finals of the 21st Commonwealth Games held in Gold Coast Australia was held today (9th) and provided unexpected thrilling results.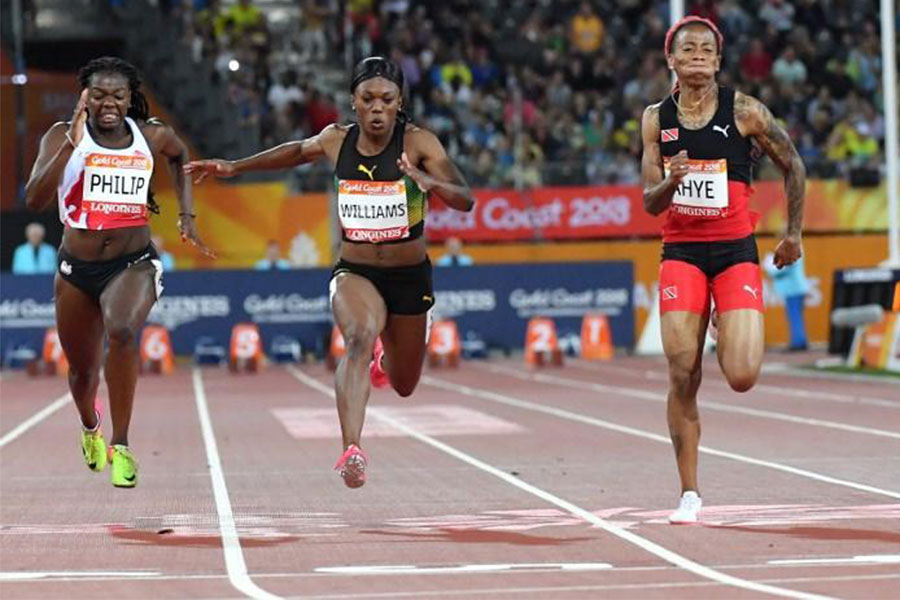 In the women's 100m Michelle-Lee Ahye became the first female athlete from Trinidad and Tobago to win Gold in the Women's 100m at the Commonwealth Games. Clocking 11.14secs she won Trinidad and Tobago's first medal since 1998 and made sure that the two Jamaicans Christina Williams and Gayon Evans had to be satisfied with Silver and Bronze respectively.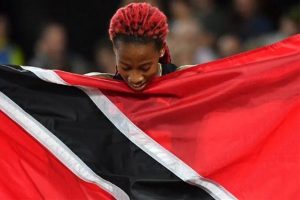 Pre-race favourite , Ahye showcased a clinical performance to clinch the gold medal at the Carrara Stadium. The flag bearer of the Trinidad & Tobago team in the opening ceremony got off the blocks in a flash and started to clear away from the challenge around the 60m mark. Gayon Evans who ran a personal best time of 11.22secs produced a spirited display in hopes of catching up to the race leader but had to be satisfied with a bronze with her compatriot Christina Williams managing to hold her ground to finish second.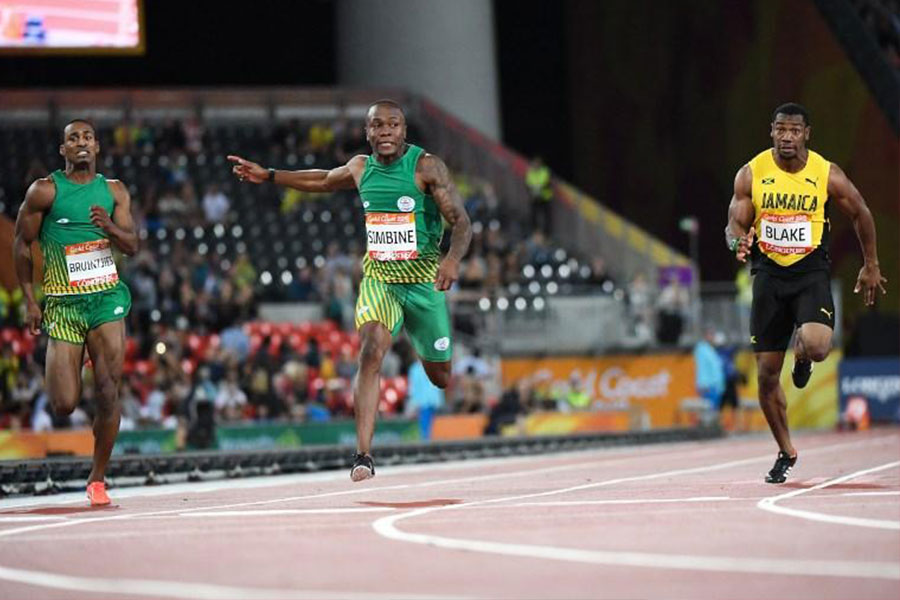 In the Men's 100m, Jamaican Yohan Blake, considered as the second fastest man in the world behind sprint legend Usain Bolt, was in for an unpleasant surprise as he was pushed to Bronze by the two South Africans Akani Simbine and Henricho Bruintjies.
24-year-old Simbine clocked 10.03 secs to clinch the Gold medal ahead of fellow countryman Bruintjies who clocked 10.17secs to finish with the silver.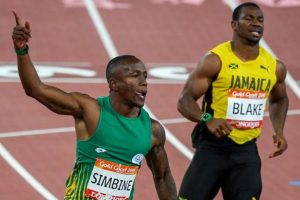 Blake had a horror start and was guilty of trying to chase after the two race leaders in desperation which resulted in him loosing further time and finished behind Bruintjies clocking 10.19secs. Disappointed by his performance at the final, pre-race favourite Blake told the BBC Sports "I was stumbling all the way and I didn't recover from it. I didn't get the start and I was all over the place" and added that maybe he was too confident which may have costed him the race.
It was a contrasting story for SImbine, who had performed well during the 2017 season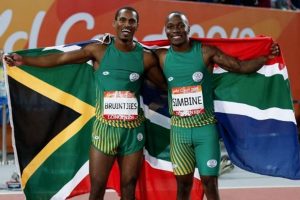 having clocked sub 10 secs 8 times but had nothing to show for it as he only managed to finish fifth in at the World Championships in London. It was a great performance from the South African who managed to win his first global gold in the event and was seen elated after the race.
"I came here wanting to be on the podium. I believed in myself that I could get the gold medal. The 100m is an event of who's got the biggest ego and who can handle the ego the best, I didn't focus on what they were all talking about. I just focused on myself" said the gold medal winning Simbine to BBC Sports.